With Umbraco 8 we are introducing 3 new features. All to make everyone involved with your Umbraco project smile... more.
Stay on track with Infinite Editing
Create smoother workflows for editors, customers and developers. Workflows that are uninterrupted and that simply makes sense. No more jumping between menus, tabs or content. With this built-in and customisable functionality, you'll never lose track of your context as updating and creating new content will become frictionless and more gratifying.
Oui, si, ja - directly in Umbraco
With the introduction of Language Variants you can manage multilingual content directly in Umbraco. Add new languages in minutes, translate from one language to another by the help of the side-by-side editing mode and set up mandatory languages and a default mother language in order for your content never to be empty or forgotten. Wunderbar!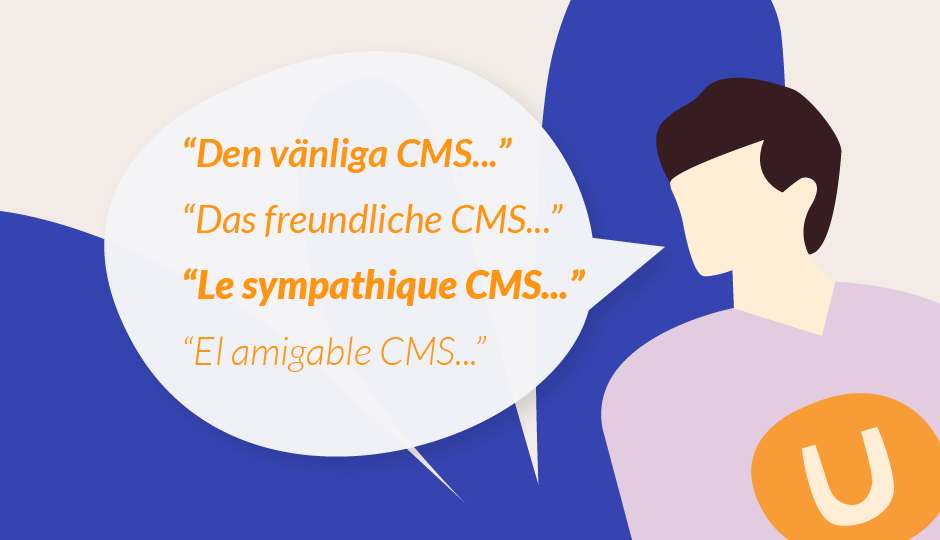 Improve your content with insightful Content Apps
Gather, measure, check and learn from your content right where you need to use it. With Content Apps you have endless possibilities when to comes to gathering insightful data about your content. No need to go to different platforms, with Content Apps these insights become part of an integrated experience, hand picked by you to fit your needs.
Try Umbraco 8 now
Download Umbraco 8 now and start creating your first Umbraco 8 website. Or why not take a free trial on Umbraco Cloud and you'll have an Umbraco 8 site up and running in just 2 minutes.
Umbraco 8 Documentation
In order to make sure you get the best start with your new Umbraco 8 project, we have created and gathered helpful step-by-step documentation for you on Our Umbraco.
What's new in Umbraco 8?
Let us show you what's new in Umbraco 8 through free videos on Umbraco Learning Base. New videos are added regularly so you can keep yourself up to date.