Stephan Gay, Shannon Deminick & Claus Jensen
As you may have heard, a couple of months back we let the world see the very newest version of Umbraco - 8. And at Codegarden the turbo trio - 3 brilliant Umbraco core developers Stephan Gay, Shannon Deminick & Claus Jensen will be giving a user-oriented approach to introduce you to some of the new cool Umbraco 8 features, changes and improvements. In short, it will be a talk appropriately called Umbraco 8 - worth the w8.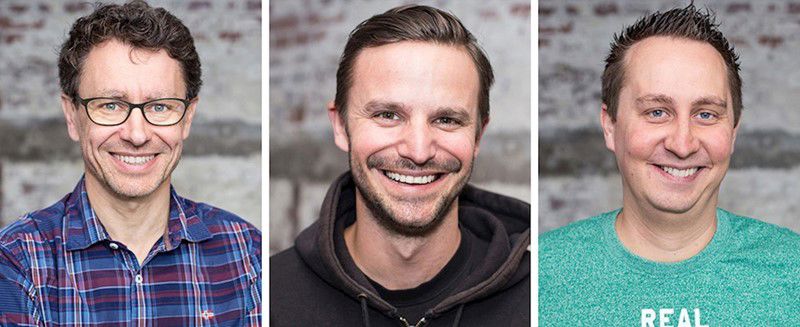 And these are just some of the speakers who will be inspiring, teaching and motivating you to create even better Umbraco solutions. You can take a peek at the continuously updated speaker list (current count - 33) and talks on Codegarden 2019 website.
The first rule about Umbraco Bingo…
...is you don't talk about Umbraco Bingo. What is that again..? Umbraco Bingo is a semi-official (arguably) event that happens in the evening of the second day of Codegarden, when the conference sessions finish.
And while the Bingo program as per usual is very much hush-hush, we can say that it is something you simply cannot miss out on. All you have to do is bring an open mind. A very open mind.
For now we'll just leave you with a photo: