Tsssst….
You know that sound.
It's the sound of opening a cold refreshing beer. And the beer you're holding is one you've never tried before, but ...mmm - it's tasty! You look at the label, you don't understand much but you can see that it's a beer from Poland.
Interesting.
Like you, it has made its way all the way to the 2019 Codegarden pre-party.
Skål, cheers, prost, salud!🕺🍻
It's finally that time of year. The time where Codegarden is rapidly approaching. We can't wait and we know you can't wait either (and if you haven't secured your ticket yet, don't worry, there's still time, if you hurry).
And by Codegarden approaching, it has also come the time for us to kick-start the beloved and fun call for a specific type of pull requests: Drinks!
Drinks for you and us and hundreds of other Umbracians to enjoy at the Codegarden pre-party at the Umbraco HQ on Tuesday the 21st of May at 19:30 - 23:00.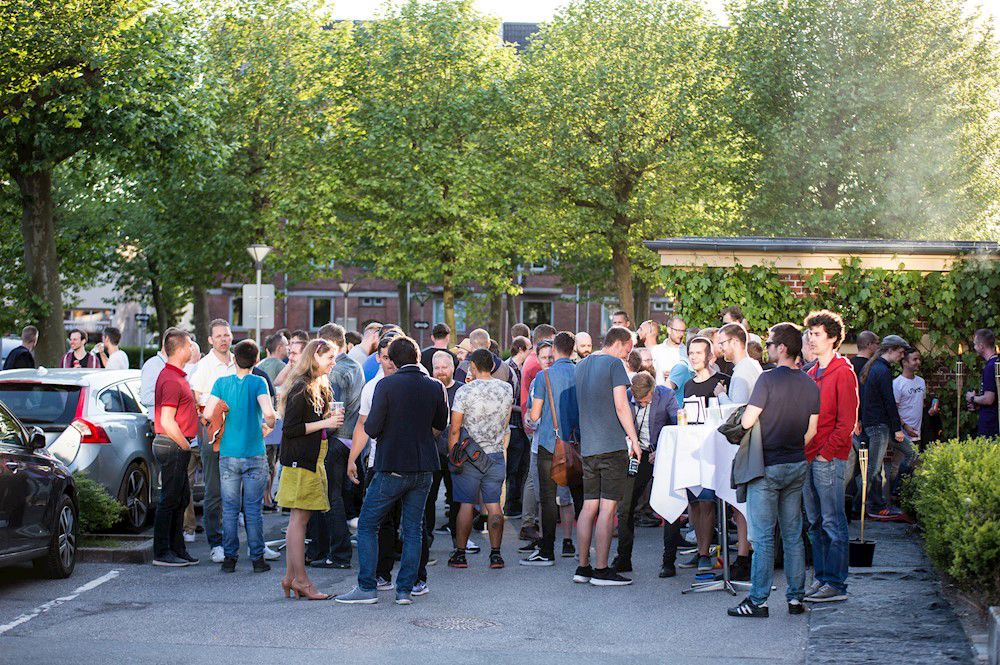 Going to Codegarden? You're invited!
So Codegarden actually starts...before it starts?
Yes.
We invite all Codegarden attendees to the Codegarden pre-party on the evening before Codegarden, as this is a great way to socialise and get into the whole Codegarden-mode before the actual conference. The pre-party is usually very down-to-earth. It's a casual drinks-and-chats kind-of-party which makes it a great place to meet both familiar as well as new faces. And a great place to warm-up for Codegarden whether it's your first, second or 10th time at the conference.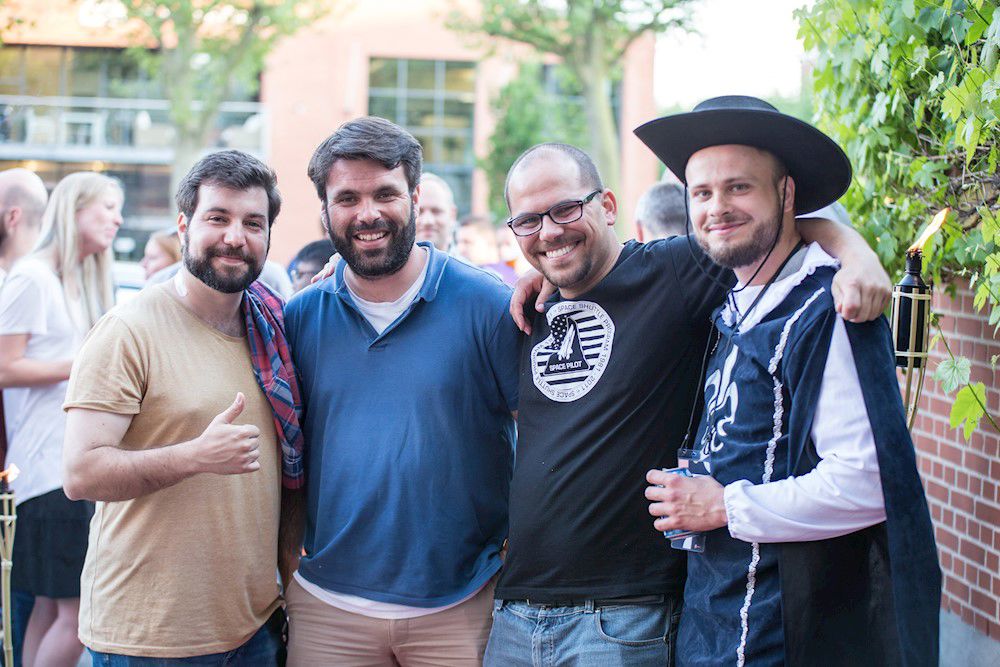 The pre-party is taking place at the Umbraco HQ (Haubergsvej 1, 5000 Odense C, Denmark), so it's also a unique opportunity to get an inside look into the Umbraco engine-room (you'll get this pun once you get here 😉)
Got your Codegarden ticket? Well, then you're invited! 
How to submit your Drink Pull Request
No party without drinks. And we are talking any type of drinks; beer, wine, soft drinks, tea etc. 

What makes these drinks pull requests extra fun is when its a type of drink that you've sent or brought from your home country/local area. We love seeing this, as it shows what we already know; that the Umbraco community is diverse and global and that it's made up by a friendly bunch of people who's willing to share their knowledge - and drinks - with others.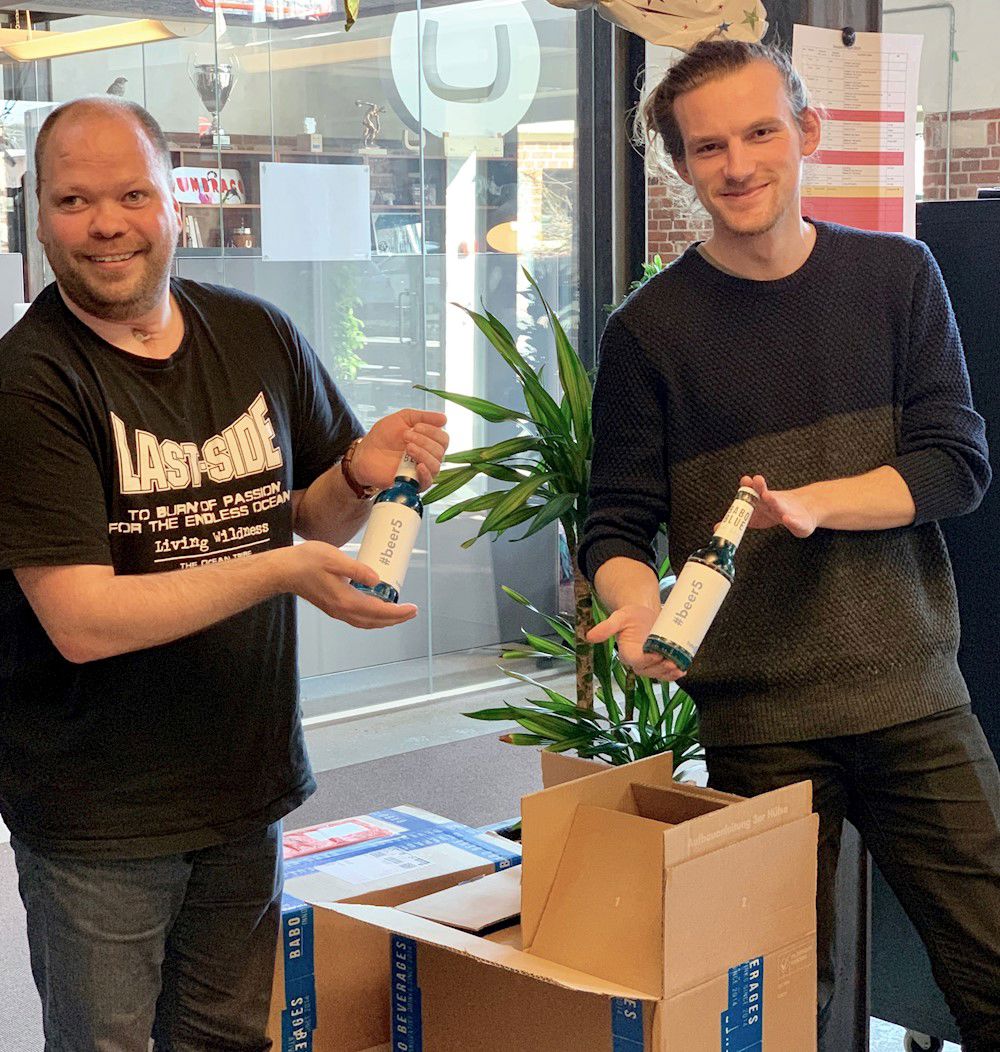 Contributing with your Drinks Pull Request is actually quite simple; find the local drinks you'd like to send. Wrap it up safely. Get it shipped to Umbraco HQ in time for the pre-party on the 21st of May:
Umbraco A/S
Unicorn Square
Haubergsvej 1
5000 Odense C
Denmark
H5YR (High-five-you-rock)! By submitting your Generous Drink Pull Request (GDPR...hmmm 🤔), you are contributing to a great party 🙌 And if it's easier for you to wrap the drinks up in your suitcase, that's very much appreciated as well!
We look forward to receiving your pull request - we'll approve anything, so submit away 😉 Once you have shipped it, keep an eye on our Social Media - Twitter and Instagram, as we'll be sharing our appreciation for your Drink PRs on there 🙌 


We look forward to welcoming you to the 2019 Codegarden pre-party!
P.S. Discover the importance of Drinks Pull Requests summed up in just 3 mins of cinematic brilliance:
… Maybe you met the Umbracoteers at last year's pre-party? We've got a new brilliant team arranging the pre-party this year and they might have changed their look slightly into something more...Wunderbar. Prost! 🍻