(If you're sat thinking: "I have been. I know it all. Better show me where the tickets at." - then grab your (discounted) Codegarden 2019 tickets now)
Otherwise continue reading, because no matter if you've been to Codegarden or not, this is a good overview of what (usually) goes down at the Umbraco event of the year.
What is Codegarden?
Codegarden is the biggest international Umbraco conference in the world. It is also the only Umbraco conference that's organized by Umbraco HQ - the company behind Umbraco CMS.
Last year's event saw over 600 attendees who participated in sessions led by over 50 Umbraco community stars, acclaimed keynote speakers and Umbraco HQ members. Take a peek:
While we call it Umbraco Developer Conference, Codegarden is relevant to anyone working with Umbraco. We want Codegarden to be a great experience for developers, creatives and business owners alike, which is why we are working on preparing the conference agenda accordingly.
When and where is Codegarden 2019?
Codegarden 2019 is set to take place on 22nd-24th of May, 2019. For the past 3 years, Codegarden has been hosted in Odense, Denmark at a venue called DOK5000. We are coming back there for another round.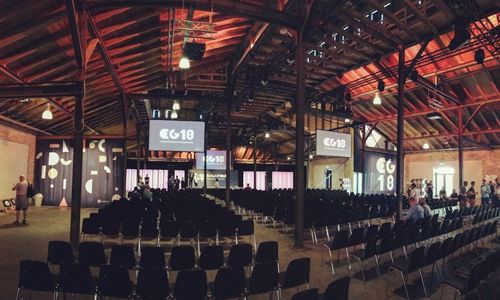 What can you expect?
Participate in sessions
Based on popular demand, for those attending Codegarden for the very first time, we're introducing a session dedicated specifically for Codegarden first-timers. This session will take place on the first day of Codegarden, just before the keynote and all the other sessions kick off.
It will be a sort of "Codegarden boiled down" session, dedicated to explaining the history and the quirks of Umbraco and Codegarden. What else is on the sessions menu?
👉 Updates from Umbraco HQ. 2019 is a very special year because we're about to launch Umbraco 8 and boy will we want to talk about it at Codegarden! Infinite Editing, Language Variants, Content Apps… you'll hear about all of the Umbraco 8 key features.
On top of that, we'll talk Headless and give other latest updates from Umbraco HQ. You'll be the first to know all the hot news surrounding Umbraco CMS.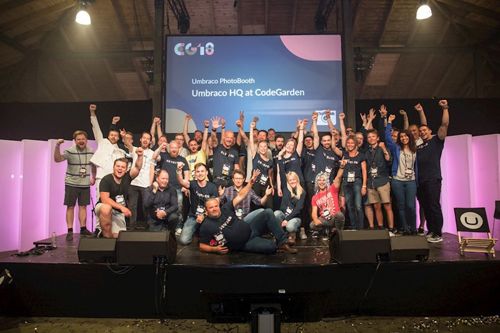 👉 Acclaimed speakers. Look forward to learn and get inspired from the superstars of the industry (such as Rachel Andrew - Co-founder of the CMS Perch & Editor in Chief at Smashing Magazine).
👉 Sessions about Umbraco case studies. Expect top-notch Umbraco implementation examples and in-depth code demonstrations.
👉 Sessions by Umbraco community stars. A wide range of talks about working/contributing to Umbraco and beyond. It could be anything from "10 tips to Make Your Editor Love You" to "Empathy in Tech" or "Developing Talent".
And stay tuned! As we close down the call for speakers in a couple of weeks, we'll be announcing new Codegarden 2019 speakers regularly.
See Umbraco Awards 2019
Yes, the first evening of Codegarden is traditionally dedicated towards awarding the best of the best Umbraco solutions. And Umbraco Awards 2019 is coming back with new and improved categories.
Witness Umbraco MVPs being announced
At Codegarden we also announce and honor the hardworking pillars of the Umbraco community - known as MVPs - or Most Valuable People. They are awarded for extraordinary contribution to the Umbraco community.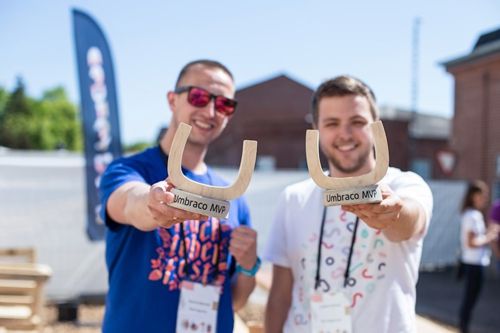 Experience Umbraco Bingo. And then some.
If you've been to Codegarden, you're well aware of what Umbraco Bingo is. Or well, you think you do and each year you're back it surprises you. We'll keep it a secret this time as well... Both for those who have and haven't been to Codegarden.
But Bingo is not the only extravaganza of the event. Last year we enjoyed yoga sessions, ferry rides, karaoke and even nail hammering. Each time is different. Each time it's delightful.
Uh, almost forgot. A day before Codegarden, we also host a Codegarden Pre-party. An amazing way to "warm up", meet fellow attendees and get into that Codegarden-mood. This year it will be in the evening of May 21st at Umbraco HQ.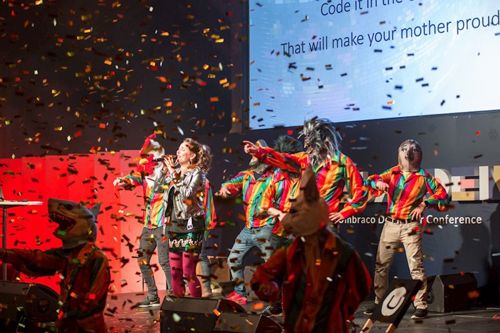 Network, socialize, mingle with fellow Umbracians
Some say that the social part of Codegarden is just as important as sessions. Why? You network, you chat with those who are working with Umbraco every day. It may lead to new business partners, new friends, new ideas for your next Umbraco project.
So… should you attend?
Attend, if Umbraco is part of your daily work. No matter if you're completely new to Umbraco or have been working with the friendliest CMS for years - Codegarden is both for newbies and seasoned Umbracians.
But hey, don't take my word for it... Here's some of the feedback we got after last year's Codegarden:
"Learning while having a blast with the coolest crowd in the world. What could be better?!"
"It's great to see what other people are doing with Umbraco, to speak with other developers, to get new ideas and tools to solve problems."
"The best atmosphere ever and relevant topics. What's not to like?"
"I recommend Codegarden to everyone interested in Umbraco. The things you learn, people you meet and all round awesome experience make it a worthy investment."
"This was my first Codegarden and I absolutely loved it."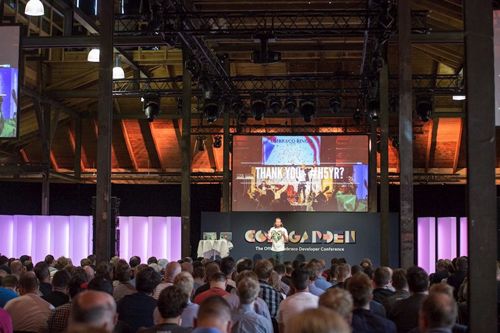 If you're a developer, you'll come back buzzing with that new code in mind; if you're an editor, you'll come back carrying new Umbraco tips and tricks; if you're a business owner, you'll come back thinking of new angles, new ways to shape your business using Umbraco. It will be well worth your time and money.
All in all, your Codegarden ticket gives you:
✔️ 3 full days of quality sessions.
✔️ Umbraco Awards, Umbraco Bingo and other social events.
✔️ Free lunch, dinner and snacks. Plus, as many cups of coffee as you want.
✔️ Free t-shirt (a lot of exclusive Umbraco swag you can purchase at our store during Codegarden.)
Let's count the days together
We'd love to have you in Odense. Will you join us? Remember that we're running a pretty cool discount now:   ̶€̶7̶0̶0̶€550.
Yep, that's the small price to pay for 3 days of the friendliest conference there is, including lunch, dinner, snacks and all the coffee you can drink. Not to mention the social, friend-making happenings outside the official program.
If you get your tickets now, you can also plan ahead and book your hotel room or transportation. We all know how much money it saves to be an early bird 🐦
The clock is ticking! Let's count the days until Codegarden 2019 together:


Book your Codegarden tickets now >>
P.S. Need more info?
You can always read up more about Codegarden on the official website codegarden19.com. We're also active on Twitter and Facebook.