"We saw the world around us changing. Umbraco became a better CMS with each version and was really growing in the mid-market segment. But we've always seen Umbraco as an Enterprise CMS as well as it contains all capabilities that Enterprise CMS needs. But we felt that one particular thing was lacking - the lack of support for Marketing tooling. 
And that was the moment that the idea for the uMarketingSuite was founded…"
Jeffrey Schoemaker, Owner of Perplex Digital and co-founder of uMarketingSolutions (the company behind the uMarketingSuite)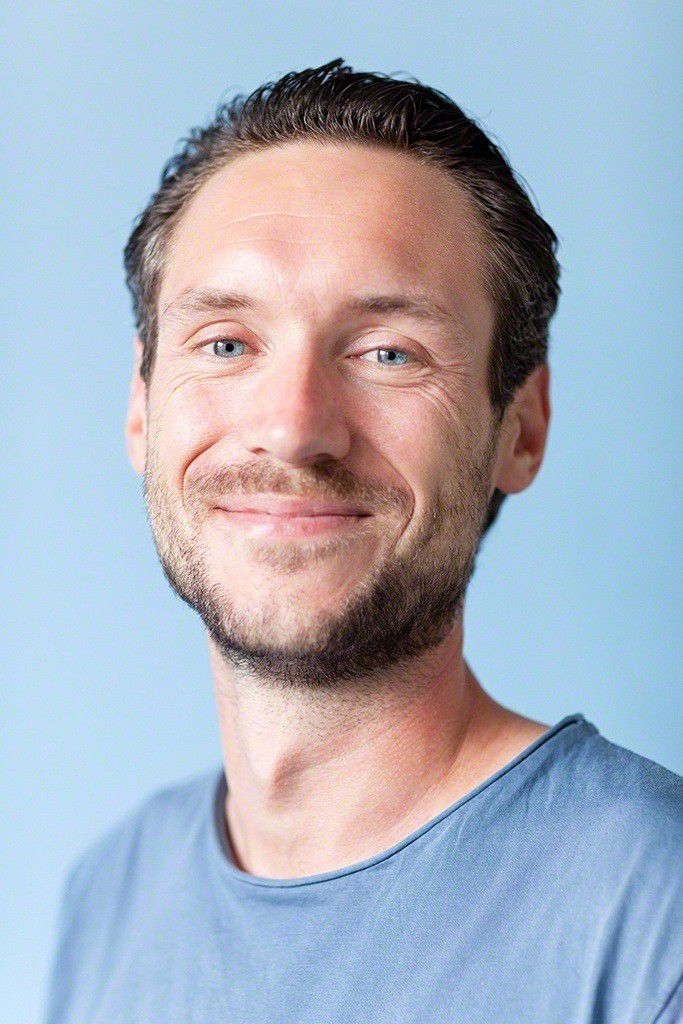 From idea… 
A brilliant idea was born. Now what?
Luckily, Jeffrey and the entire Perplex team are one of our Gold Partners. A partnership that opens up for a range of benefits - one of them being that they're in a close relationship with Umbraco HQ with the possibility to reach out directly to us with ideas, thoughts and solutions: 
"We wanted to implement the marketing functionality that was needed to make Umbraco an even more relevant CMS. The uMarketingSuite would be THE toolbox for marketers using the Umbraco CMS. It was our vision that it should be easy-to-use, there should be no coding required (unless you wanted to), and it should give you full control over all data and give you the ability to be GDPR compliant.
We knew that Umbraco 8 was almost ready for the uMarketingSuite. A lot of TLC was put into making it multilingual, and some parts for segments were implemented, but there were a few final bits that were still missing.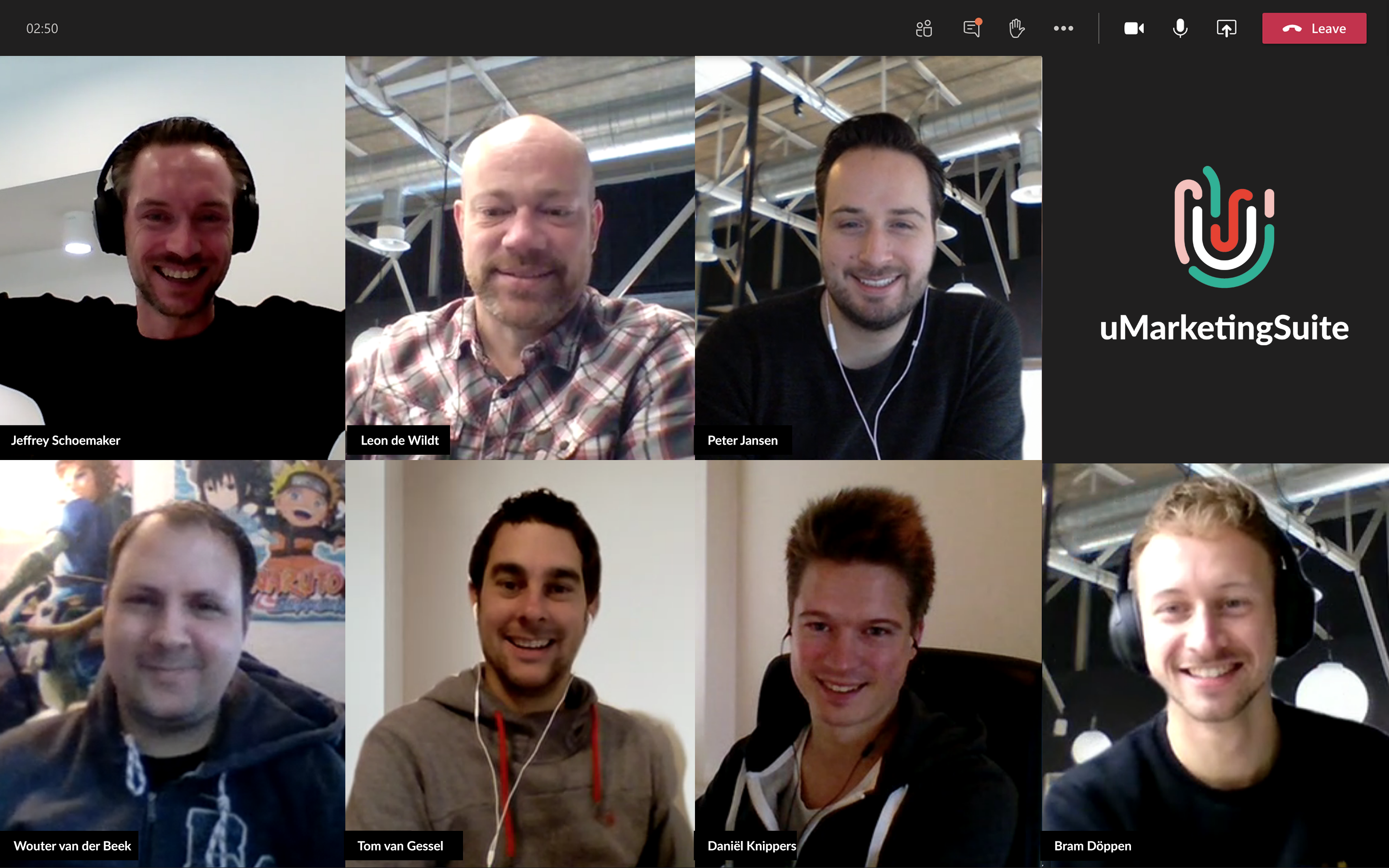 And that's where we came to the rescue! Our goal was to finish off all segment functionality so we could create the package we envisioned. We reached out to Umbraco HQ with our dreams, and with a few possible solutions of how we could implement it. This started the conversation and we ended up with a shared goal to achieve."
Jeffrey Schoemaker, Co-founder of uMarketingSolutions
...to collaboration
"The vision Perplex had for uMarketingSuite made great sense to us. Not only would it make Perplex's dream of uMarketingSuite come true, but it would also bring requested marketing functionality to users worldwide, expanding the market reach of Umbraco. It was a clear win-win for everyone"
Jacob Midtgaard-Olesen, Umbraco CTO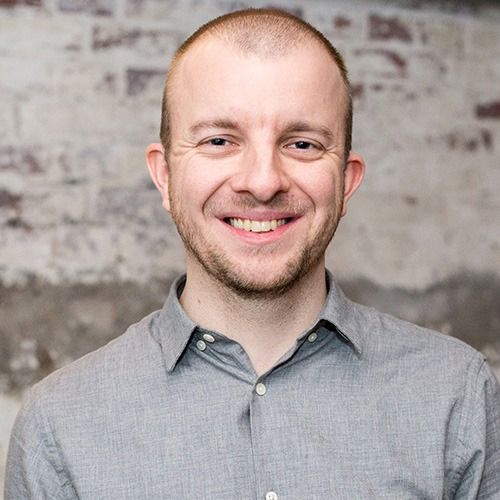 Like many of our Gold Partners, Perplex has years of experience when it comes to creating Umbraco solutions. They've even won 6 Umbraco Awards in the last three years, among which 'Best Custom Solution' for three years in a row. They keep themselves up to date with the latest trends and want to deliver the best and most future-proof solution to their clients - we want to help with this. This is why we open up for collaboration opportunities. A collaboration that requires joined efforts:
"The conditions were that we would do the complete implementation and Umbraco HQ was willing to give guidance, feedback and time to review our work. 
We had many great calls with several senior developers from Umbraco HQ who all gave us great guidance with what we could and should do. The implementation was up to us, so that's what we did!" Jeffrey Schoemaker, Co-founder of uMarketingSolutions.
uMarketingSuite is a great example of how joining forces enables us to reach a higher goal.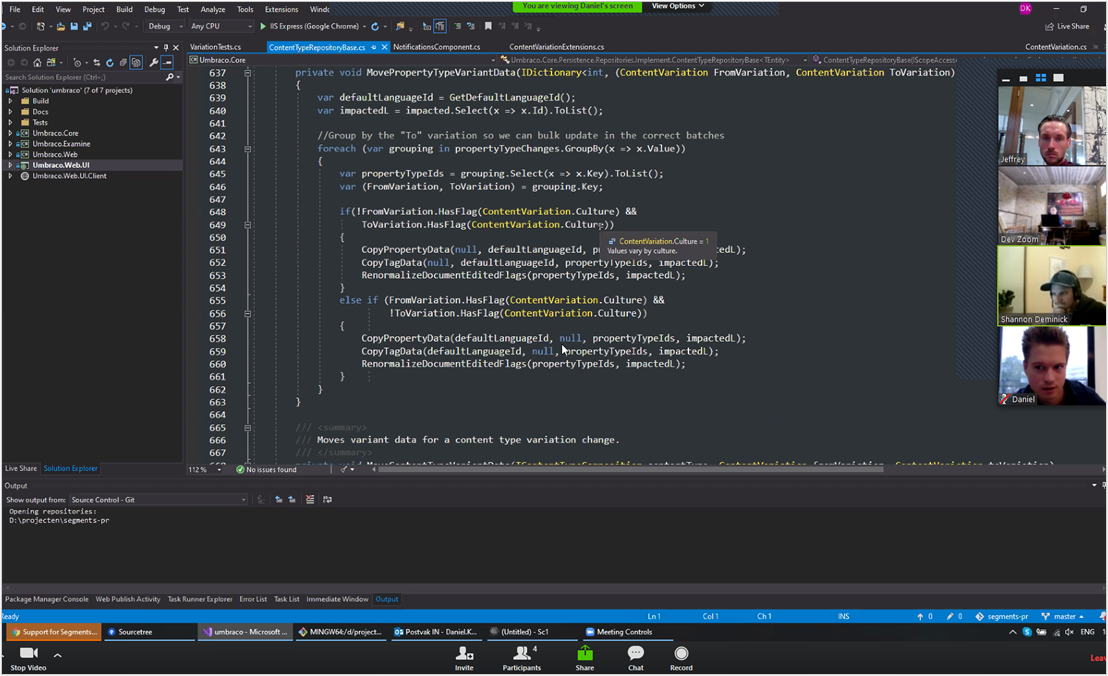 ...to uMarketingSuite
"We created our pull requests, the code was reviewed, our pull requests changed according to the feedback and finally, it was merged in with the release of Umbraco 8.7 and at that moment we could use it in the uMarketingSuite with full swing. All functionality was there and we could start using personalization in the uMarketingSuite in the way we wanted.

The collaboration let us realize our dreams around the uMarketingSuite while also having bigger confidence that the implementation was done according to the guidelines of Umbraco thanks to the knowledge and guidance from Umbraco HQ."
Jeffrey Schoemaker, Co-founder of uMarketingSolutions.

The functionality Perplex helped deliver is known as "Segments" and was released in September 2020 with Umbraco 8.7.
 
"The collaboration with Perplex is not only a great testament to the power of Open Source but also to how our Gold Partnership can work as exactly that - a partnership. A joining of efforts. And with the skills, time and user-knowledge from Perplex, we were able to launch a requested functionality sooner than expected. A functionality that can benefit other Umbraco users and of course works well with the uMarketingSuite offering - an offering that extends the use and relevance of Umbraco to even more users. 
We thoroughly enjoyed the collaboration with Perplex and we also learned a lot throughout this process which will help us when similar collaboration opportunities with Gold Partners come up in the future" Jacob Midtgaard-Olesen, Umbraco CTO
Do you have a great idea?
If the story above got you thinking "hey! I also have a great win-win idea in mind!" - then we'd love to hear from you!
If you're a Umbraco Gold Partner, please reach out to your partner manager and let's see if we can get things rolling.
P.S. If you're curious about the uMarketingSuite and how this can be used in Umbraco, then visit uMarketingSuite for more information.
Or why not watch the recording of the uMarketingSuite webinar - a great tour of the product! 

If you want to know more about Segments in Umbraco, go catch up in the Umbraco 8.7 release blog post.