Explore modern art at Brandts Kunstmuseum
If you're a lover of art, photography, and creativity, then you should definitely visit Brandts Kunstmuseum 🎨
There are several different exhibitions you can visit, all with vastly different art styles, but we recommend putting aside time for the "250 Years of Danish Art" exhibition to learn a little bit more about the creatives right here in this country 
And if you have just an hour, stop by for an excellent coffee or hot chocolate at the Brandts cafe (entry ticket not required).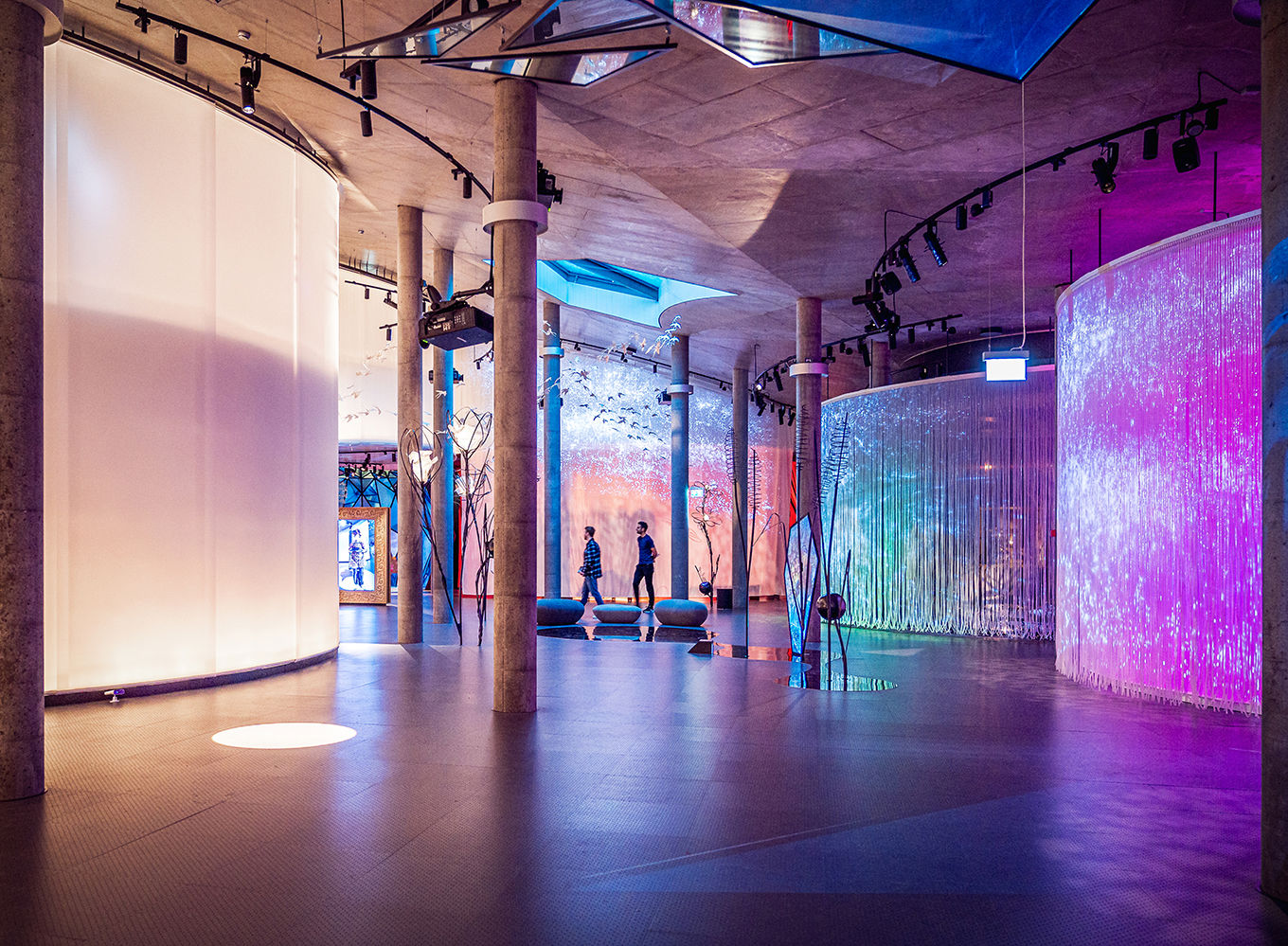 Experience the fairytales at Hans Christian Andersen Museum
There's no denying that Hans Christian Andersen is (probably) the most famous person from Odense, so of course, we have a big and beautiful museum fully dedicated to him and his fairytales 📖 
The museum uses state-of-the-art technologies that allow you to interact with the art for an amazing experience.
The museum is right in the middle of the city center surrounded by a lovely park and is only a 15-minute walk away from the Codegarden venue. 
Read about the museum and buy your ticket here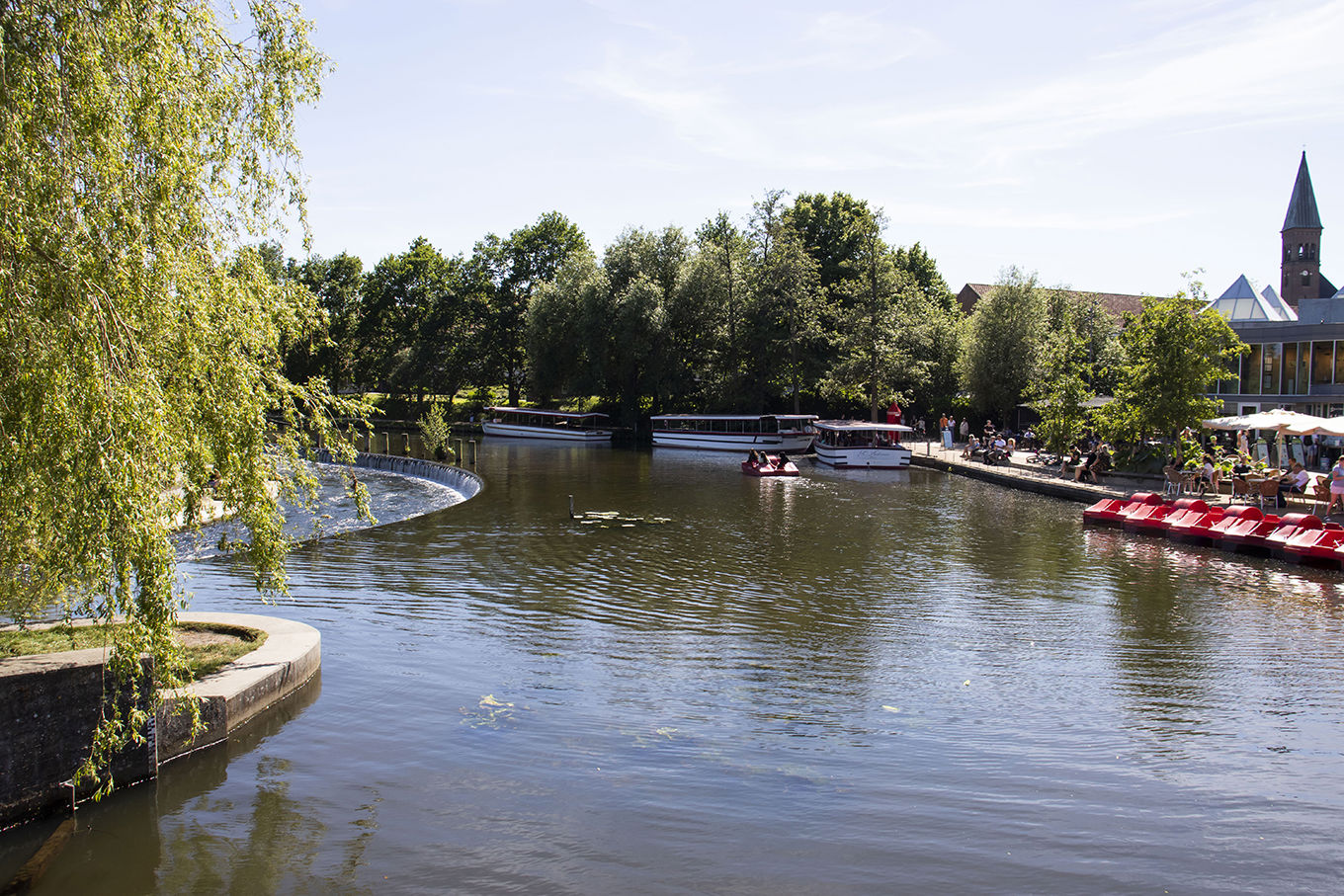 Go for a walk in Munke Mose
Do you want to get away from the hustle and bustle of the city, at least just for a little while? 
Munke Mose is a park on Odense River right in the middle of the city, and the atmosphere and beautiful nature can make you completely forget that you are actually in the third-largest city in Denmark.
There are lots of paths you can follow through the park. Consider renting a bike and going all the way to Skovsøen, another beautiful area a bit farther away from the city center.
You can also just sit down and enjoy the (hopefully) nice weather with a drink or maybe an ice cream 🍦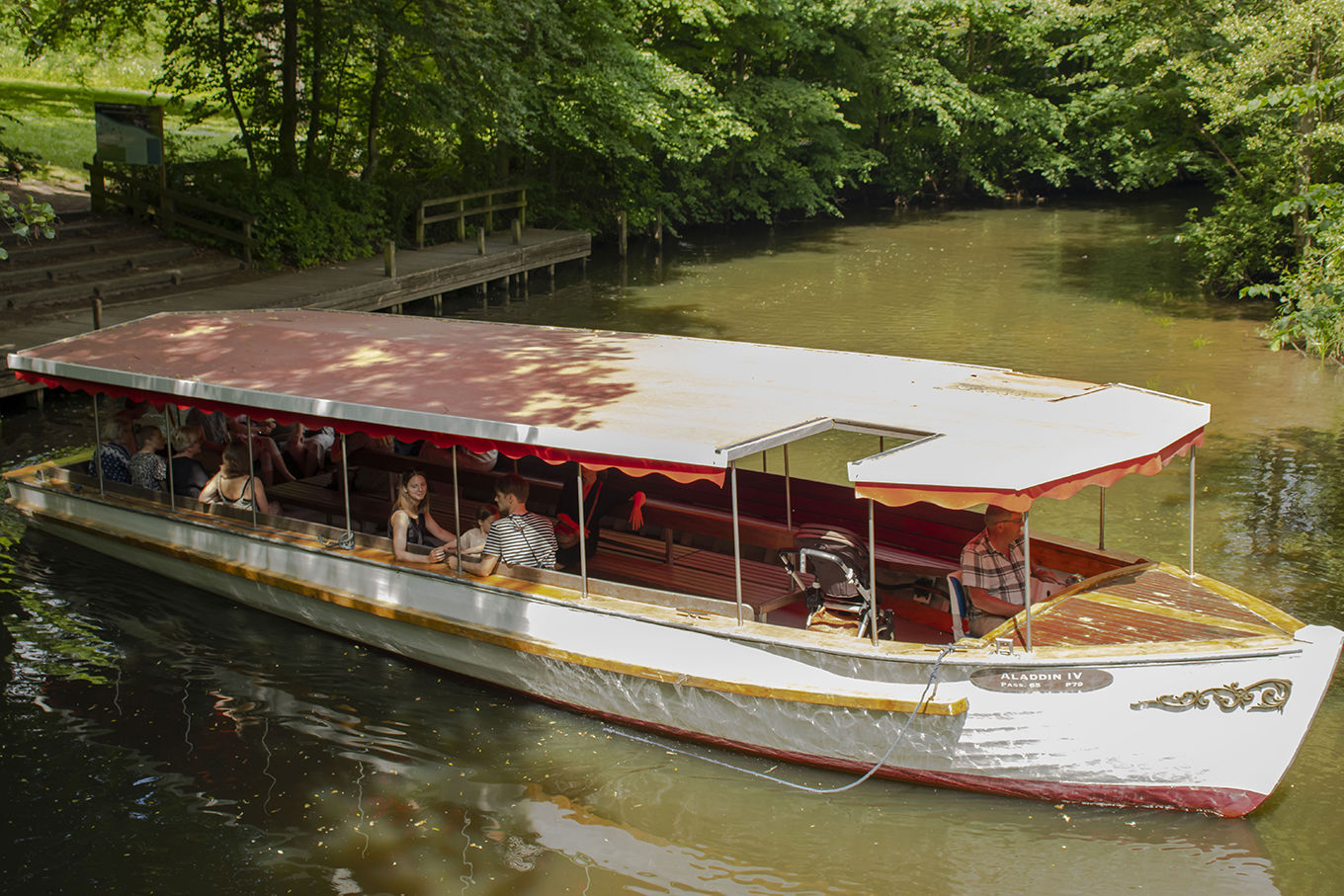 Get on board the Odense River Cruise
If you're tired from all of the amazing stuff you've been attending at Codegarden and just want to relax, you can see Munke Mose in another way. 
Odense River Cruise was founded in 1882 and has been transporting people up and down the river since then.  It's a perfect way to enjoy amazing nature without having to walk several kilometers.
Odense River Cruise has three stops: Munke Mose, Odense Zoo, and near Skovsøen. Since your ticket counts both ways, you can get off at every stop or use it as a round-trip ride. Just remember to get a separate ticket for the Zoo if you want to get off there.
Get on your bike and ride to Odense Zoo
Want to visit the animals but not a fan of the river cruise? 
There's a beautiful path that goes through Munke Mose and leads you directly through a forested path to the wonderfully architected Odense Zoo. This path will lead you past some of the enclosures so you will experience a little bit of the "zoo atmosphere" before you've even arrived. There's something for all ages!
Check the daily program at Odense Zoo right here
Hunt for HC Andersen sculptures
Around the city center, you'll find quite a few sculptures inspired by fairytales by Hans Christian Andersen like Thumbelina, the one-legged tin soldier, and even some sculptures of the writer himself.  Try and see if you can find all of the different sculptures.
While you're hunting for sculptures you might want to visit the new part of the city which has been completely modernized over the last few years. It's really easy to know where the new part of the city begins, you just have to follow the yellow brick road.
Here's a map of the sculptures.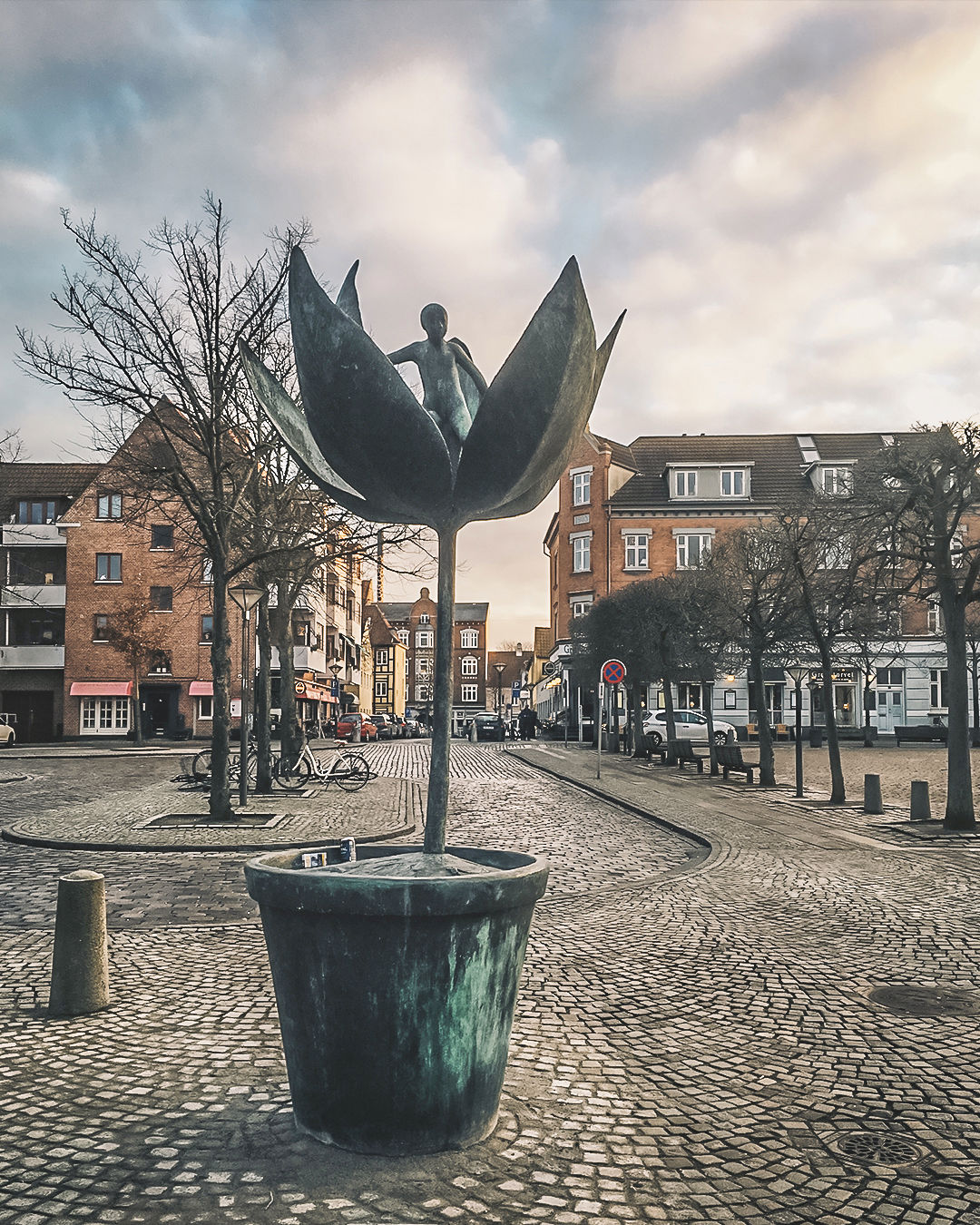 Visit Stige Ø
Odense is a flat city (Denmark is a flat country, after all), but if you long for a walk on the hillside, then you can visit Stige Ø (here, Ø = island). Here you'll find some of the most beautiful nature, and even see some wild horses in the northern part of the island.
If you're bringing your bike to Codegarden, there's a 3.5 km bike track that includes a dirt jump track where you can live out your stuntman dreams.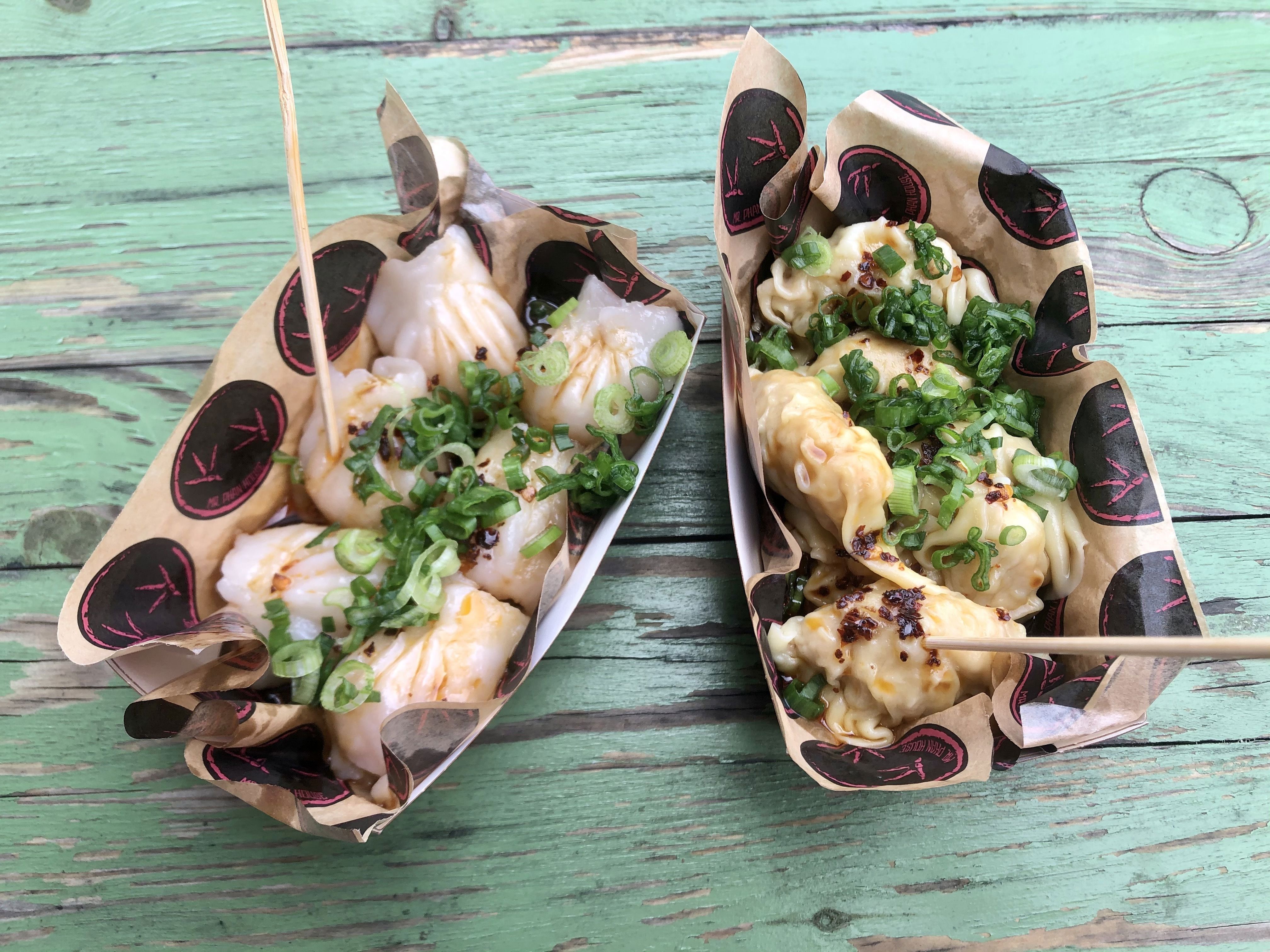 Try the amazing food at Storms Pakhus
Super close to the Codegarden venue, you'll find Umbraco HQ'ers' favorite hangout.
If you're a lover of street food you'll definitely want to visit Storms Pakhus. There are loads of different stalls and bars you can order from, so whether you're into pitas, butter chicken, pizza, spicy samosas, or something completely different, you won't be disappointed.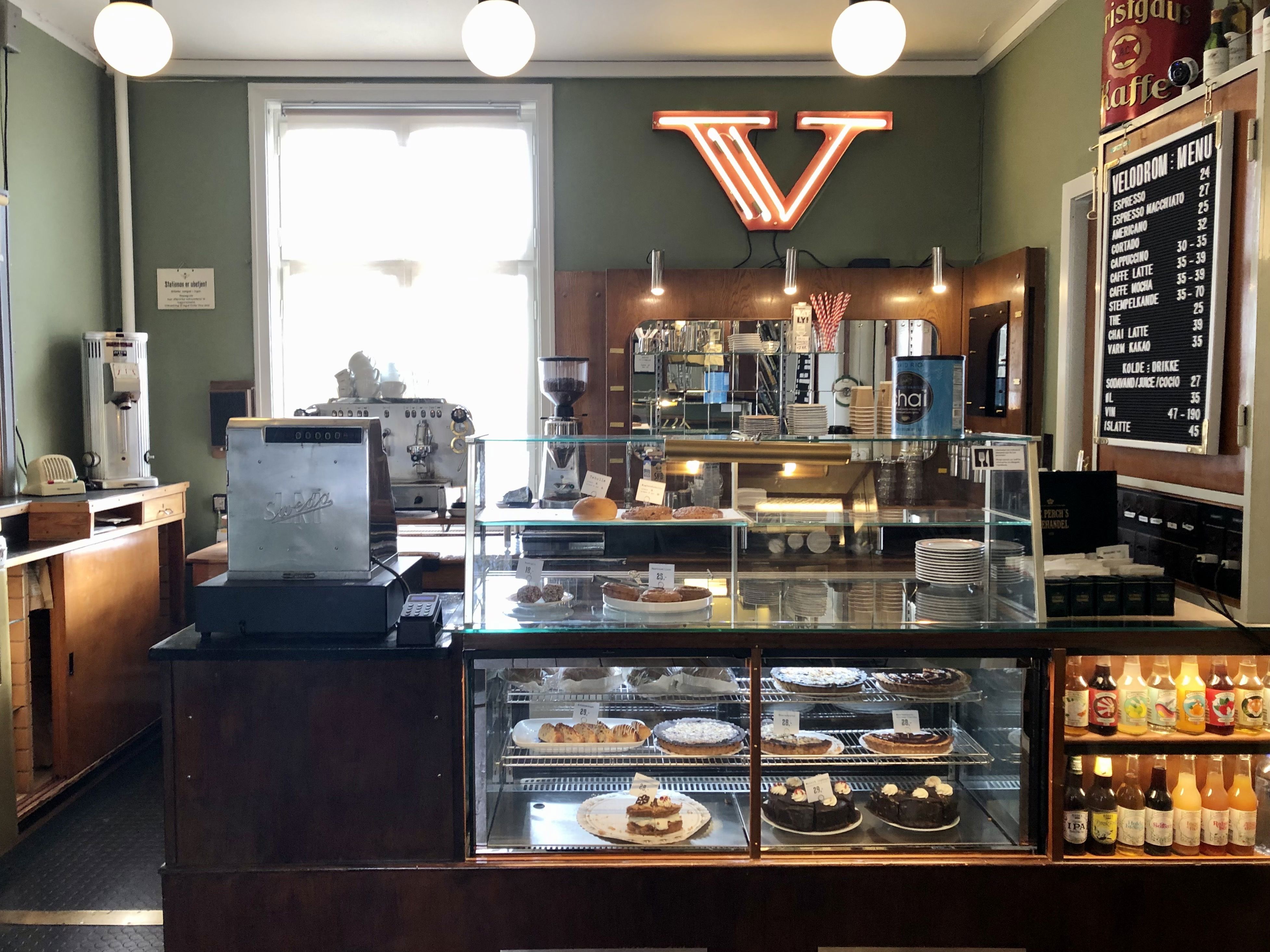 Velodrom 
There are plenty of good coffee bars in Odense, but Velodrom is truly something unique. It is located in the defunct train station at Fruens Bøge (right next to Skovsøen) which has been completely restored to its roots before it opened its doors in early 2022. 
Some of the industrial station–feel is still there with a station clock and coupé-style seating.
You can get to Velodrom by bike as it's just a short bike ride away from the city center.
Big on coffee? Here's a guide that you might find useful.
Light rail (Letbanen)
The light rail (or letbane, as we call it) just opened! Odense is one of only two cities in Denmark to have one, so we're quite proud of it 🤩
The light rail is basically like any other tram or above-ground train, but it's also a really convenient way of getting around, so, if you want to go outside of the city center we can recommend taking the light rail 🚅
If you decide to go for a trip with the light rail, you have to buy a ticket beforehand as it is currently not possible to buy one at the station. You can buy a ticket via the Fynbus App.