Hacktober-what-now?
Hacktoberfest: It's like Octoberfest but with a lot more focus on code and open-source projects.
Here's a quick little intro to the event:
Hacktoberfest is a celebration of Open Source software. It's a collaboration between Digital Ocean and Github where they reward contributors to open source projects with a free t-shirt if they contribute during October, you can read a lot more on their official website.
Following the smashing success we had when we participated in the event last year, we're going to do the same this year!
Umbraco CMS is open-source, and our Documentation is open-source - No reason not to join in on this month-long celebration by contributing to your favourite CMS and win some great swag while you're at it! 🎉
Why contribute to an open-source project?
Oh, there are SO many benefits to contributing to an open-source project!
Contributing to open source software will make you a better person because:
You expand your

 

skillset
It is good for your career (don't tell your boss, but this becomes part of your public resumé)
You will start building a network - you get to talk to Umbraco community members and HQ and... it's good to get to know people!
You'll learn things you never knew, you'll unlearn things you never knew you should
Your contribution will impact thousands of people and you can boast to people:

 

Oh yeah, that bug... I helped fix that

 😎
We at Umbraco are super excited that we can give you the unique opportunity to learn something, have some fun, fix something that you've always been annoyed about and contribute something back to the software you enjoy using. And hereby also help the hundreds of thousands of other users of Umbraco!
Oh, and of course receiving that wonderful reward of some swag during this Hacktoberfest month.
So, go get your Git on and contribute!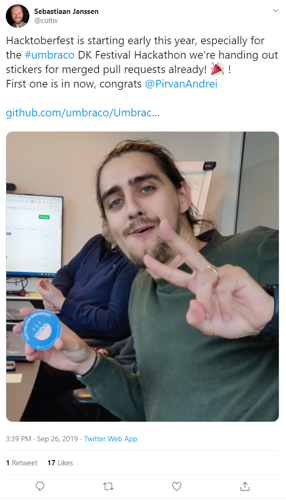 How do I contribute? 
That's an excellent question!
Depending on which project you'll be contributing to, we have guidelines for you to follow:
If you don't already have an idea on what to do to contribute, there are some issues that may help on the CMS issues and Documentation issues boards. 
Most of what's on these lists are things you can start working on! We've also added "up-for-grabs" and "help wanted" labels to some of them.
Once you pick something to work on, leave a comment and say you will be working on it if no one else has done so!
"Help Wanted" PRs
On the Documentation Repository, we've created several "Help Wanted" issues, which are all collections of articles that need to be verified against the latest Umbraco version - Umbraco 8.
It would be umbazing if you would help us go through some of the articles:
Umbraco CMS issues:
We are also very excited to hear about the great contributions you have. Please share these with us by tweeting @umbraco - and remember #umbracoDocs, if you've contributed to our Documentation.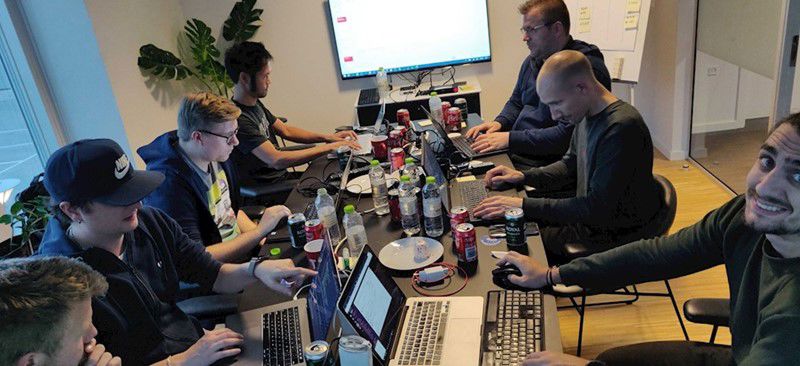 Will there be swag?
Yes. Yes, there will be swag.
The official Hacktoberfest will be giving away free t-shirts to every person making 4 pull requests to open source repositories during October, as well as limited-edition Hacktoberfest stickers to everyone who participates 👏
On top of this, you will also be able to get some exclusive and limited Umbraco swag.
In order to get some of this swag, you'll need to have at least 1 PR approved on any Umbraco repository.
So, you might be wondering: "How do I know if my PR(s) qualify for Umbraco swag?"
In general, we encourage all kinds of contributions, whether it's whole new articles in the Documentation or bug fixes in the CMS.
Once we've approved your PR for swag, we'll add the "hacktoberfest/contrib-2019" label to it 🎉
Please be aware that PRs that do not follow the Hacktoberfest Quality Standards, will also not count towards Umbraco swag. These standards are to ensure we get quality PRs and that the right efforts get rewarded 🙌
Like we did last year, we will also release a blog post in November, where we list all the people who contributed to an Umbraco project during this year's Hacktoberfest.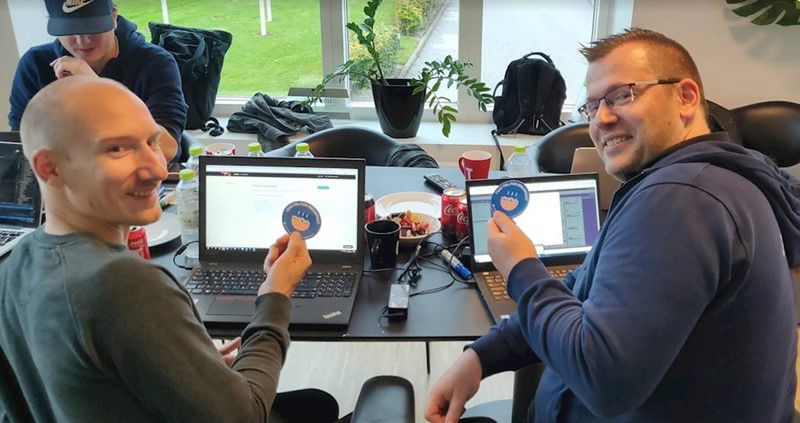 Hacktoberfest QnA
Do PR's have to be merged to count? 

Yes. We might not get around to merging them all in October, but we will add a special "Hacktoberfest 2019 Contributor"

 label to those we will merge - and with this tag, your Umbraco Hacktoberfest SWAG is of course secured as well :) 
Will joining a Hacktoberfest meetup be a SWAG-guarantee?

Only if your PR gets the Hacktoberfest 2019 label. Hackathons are a great way to get help and make sure you are working on something relevant though!
How will I receive the swag?

When October is over, we'll contact you!
How long will it take for the swag to arrive?

You will need to brace yourself with some patience, as it might take a while for the swag to arrive. We hope that you have it before Christmas though 😉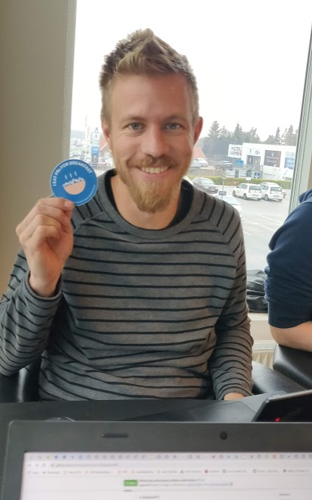 Last year's success
When we joined Hacktoberfest last year, it was a smashing success!
111 people contributing to Umbraco
166 Pull Requests were made on the Umbraco CMS project
162 Pull Requests were made on the Umbraco Documentation
We were completely overwhelmed by these high numbers, and over-the-top grateful to anyone who participated!
Now, you can see why we want to repeat the success this year, right? 🤩
So, what are you waiting for! Go get your git on and start contributing - We can't wait to receive your PR!
// Sofie, Sebastiaan and Jesper