Hi everyone 👋 my name is Bryan O'Fiesh and I recently started as an intern on the SUITS team at Umbraco. My responsibilities rotate to support the other SUITS, but my main responsibility right now is overseeing the set-up of a webinar series, hosted by our U.S team, to help inform companies across the States about Umbraco. I am really excited to work with everyone here to spread the word about the many advantages of the friendliest CMS in the world!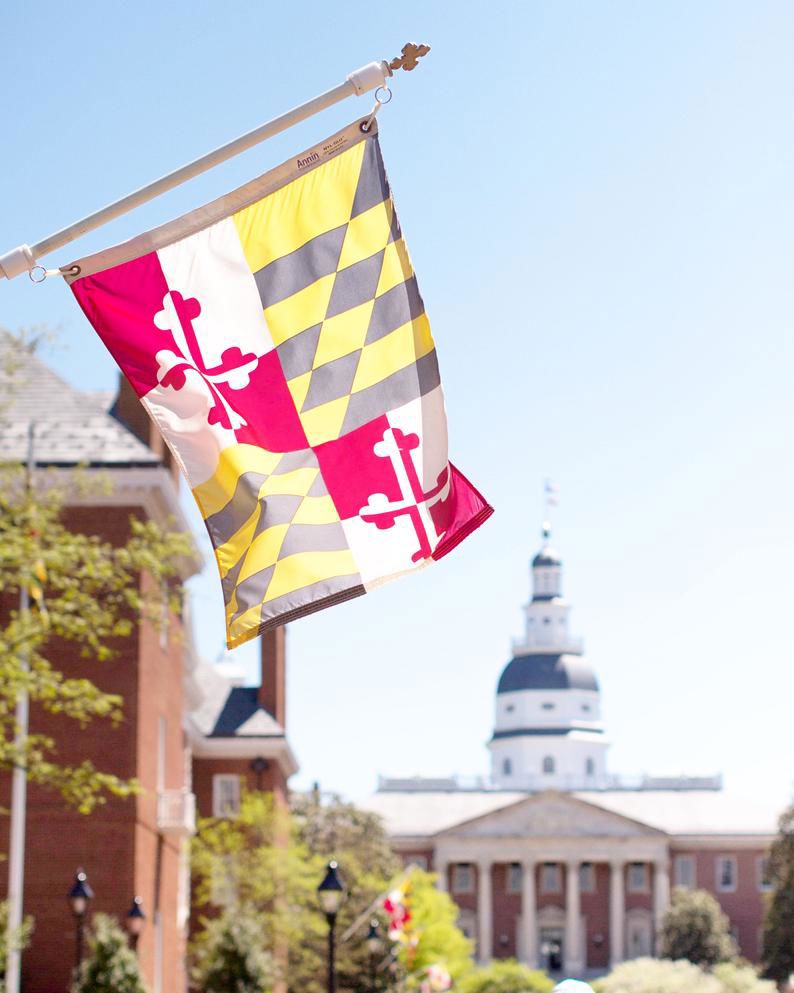 My life story so far
I was born and raised in the state with the best state flag in America... Maryland! I've lived a majority of my life in Davidsonville, MD. It's about 15 minutes from the state capital, the beautiful city of Annapolis.
I am currently working from home in Maryland, but as soon as COVID-19 permits you can be sure that I will be making a trip to Odense to see the city and meet everyone at HQ! 
Some additional info: I attended the University of Maryland at College Park and majored in Business Analytics with a concentration in global consulting. I am excited to use some of the business growth strategies and market analysis skills I learned to add fuel to Umbraco's already growing business!
Outside of the Office
Being a Maryland native and living less than 45 minutes from Washington D.C, I grew up a fan of D.C sports! (for good times and bad) 
My two favorite teams are the Washington Football Team and 2018 Stanley Cup Champion Washington Capitals! On weekends in the Fall there is a 100% chance I am watching college football all day Saturday and the NFL all day on Sunday. These are the best times to hang out with my friends, cook out and play corn hole. 
Editor's Note: "Corn hole (also known regionally as bags, sack toss, or bean bag toss) is a lawn game in which players take turns throwing 16 ounce bags of corn kernels at a raised platform (board) with a hole in the far end. A bag in the hole scores 3 points, while one on the board scores 1 point." THANKS WIKIPEDIA! 🤣
When it isn't football season, you can find me boating in the summer and skiing in winter. Yes, Maryland weather gets that hot and cold in different seasons and is kinda hard to get used to, but I do like the variety.
Since the Washington Football Team hasn't been great recently (that is, for the last 15 years), here's a picture of me and my friend Derek supporting the Capitals at the Stanley Cup Parade in D.C in 2018!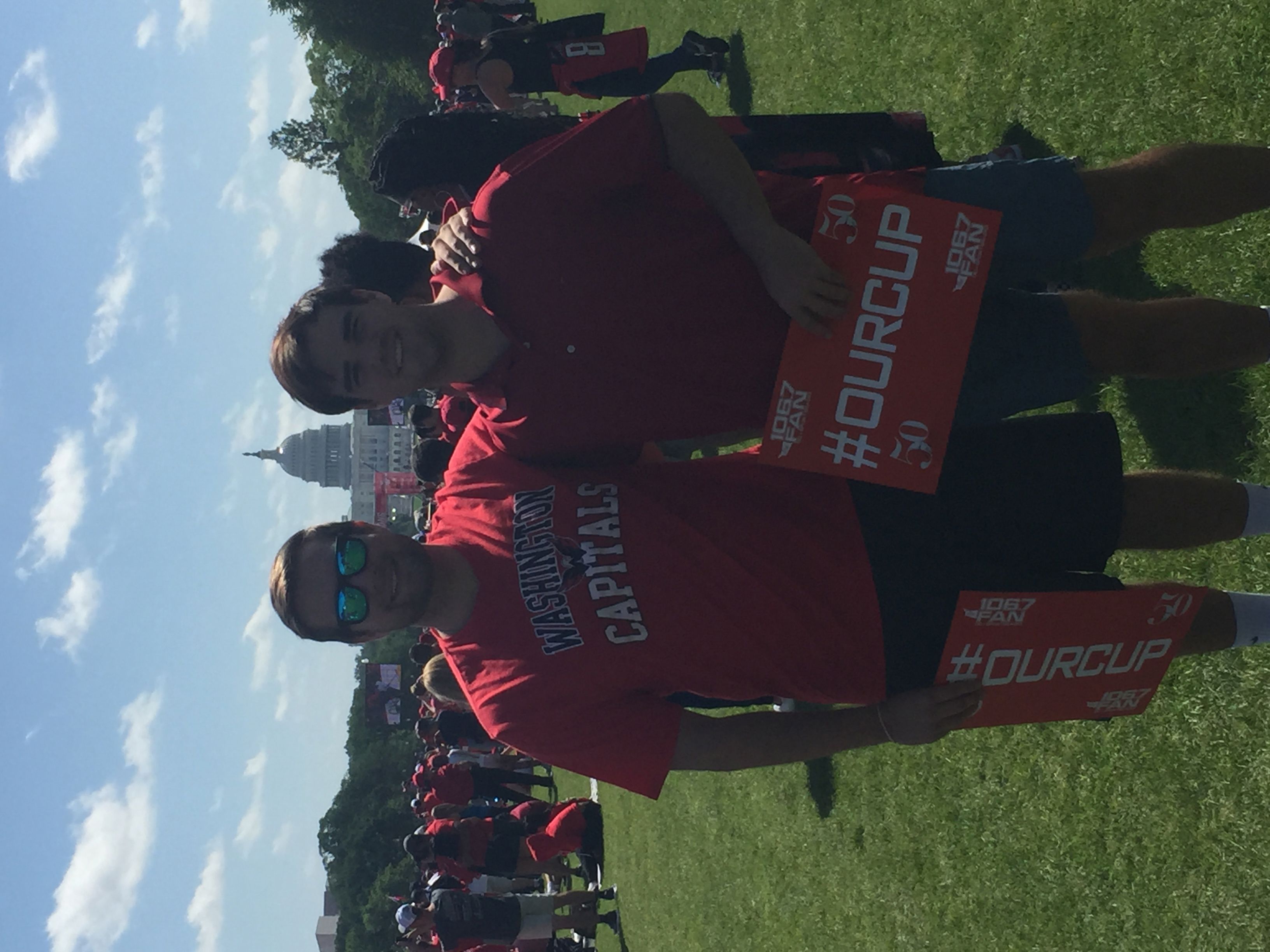 This wouldn't be a complete introductory post if I didn't mention the biggest distraction in my home office … my dog, Kyra! She's a 2-year old Golden Retriever and loves to try to steal my attention at least every 10 minutes.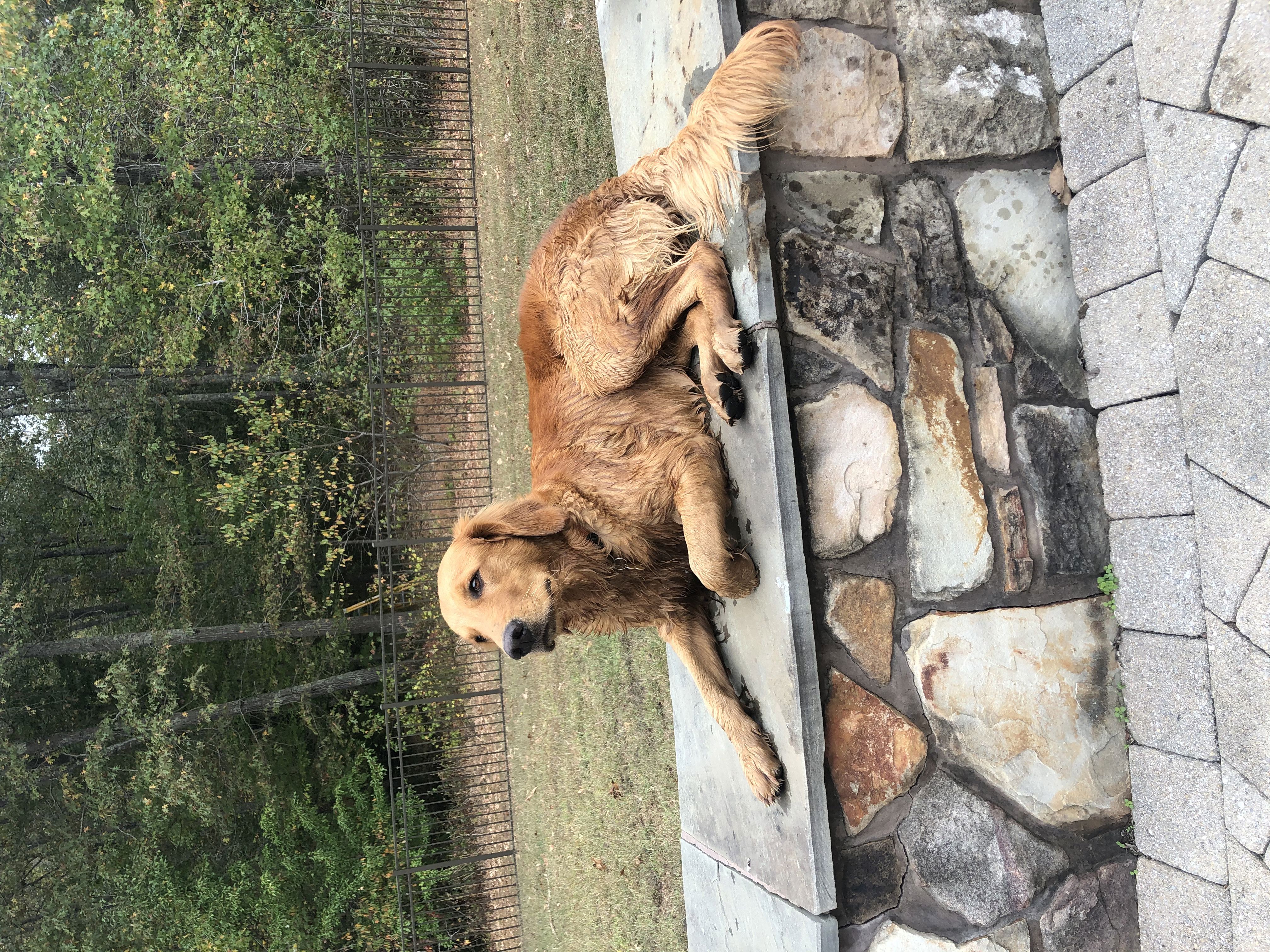 Learning more and more about Umbraco this past month, I am even more excited to be interning with the SUITS team than I was when I started! 
If you're reading this and work at another U.S company, reach out to our team and learn why we are the friendliest CMS in the world. Or if you work at HQ and I haven't gotten a chance to meet you yet over Zoom, reach out and try to convince me why I should pick your pro soccer team to cheer for - my options are still open!