I'm Emma Burstow and I am a .NET developer who has been an enthusiastic member of the Umbraco community since 2015. I'm super excited about coming to work at HQ on the issue tracker and as their first developer advocate for the British Isles (and I'm thrilled to be working with my good friend, Warren, in his new role as fellow developer advocate). 
Community has been central to my experience over the years; I've been able to meet fantastic people, travel around Europe and collaborate with other developers. I am delighted to be using that experience to enable others to get the most out of their open source journeys and, while I do, ensure that the voices of community members are heard inside the organisation to make our product the very best it can be.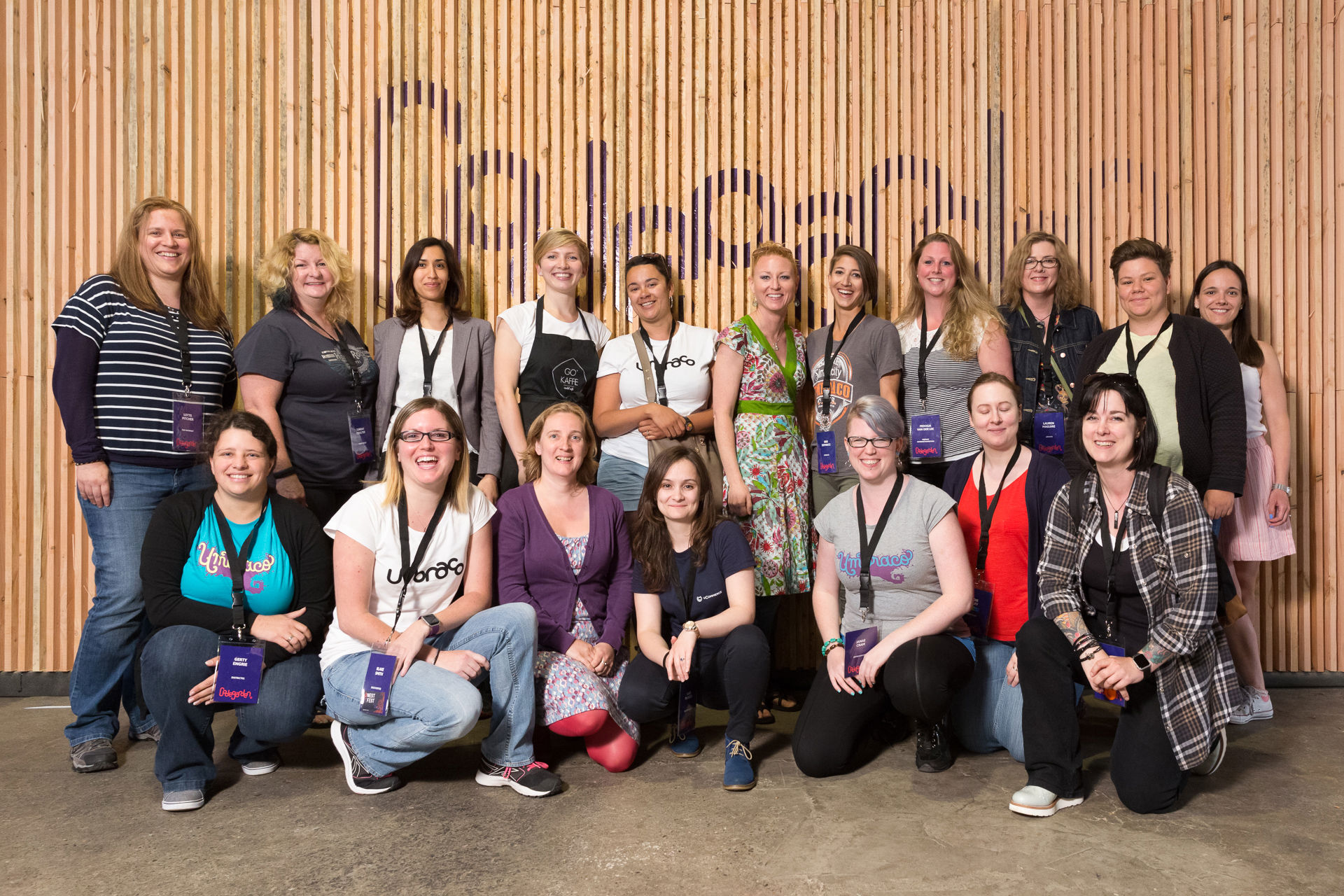 My first Umbraco experience was the wonderful Fundamentals course I took in 2015 with the inimitable Doug Robar - I learned how to use Umbraco here as I really was brand-new to the work. While there, I also learned how much the community has to offer. The forum, the meetups, Codegarden… it was all pretty exciting. (Editor's note: Codegarden is Umbraco HQ's only official conference for all things Umbraco! Won't you join us this year? Sign up for our newsletter to be notified when registration opens.)
My first Codegarden was in 2016 and aside from Doug and Marc, my course trainers, the only person I knew was someone I had met at my training. Thank goodness the event is as friendly as advertised. I wasn't alone for very much of my time in Odense. 
It was at the training as well as at Codegarden that I learned what it meant to be a contributor. I changed roles a bit, but each time, community involvement was key to my decision-making. I had begun to believe in the open-source philosophy and was keen to work with employers who felt the same way. Working at HQ, my aim is to keep that balance between working on the product and working with it. I plan to do so in a number of ways but largely, I'm counting on the community to keep me in the loop - it's important that I still 'live' there, even while I work at HQ.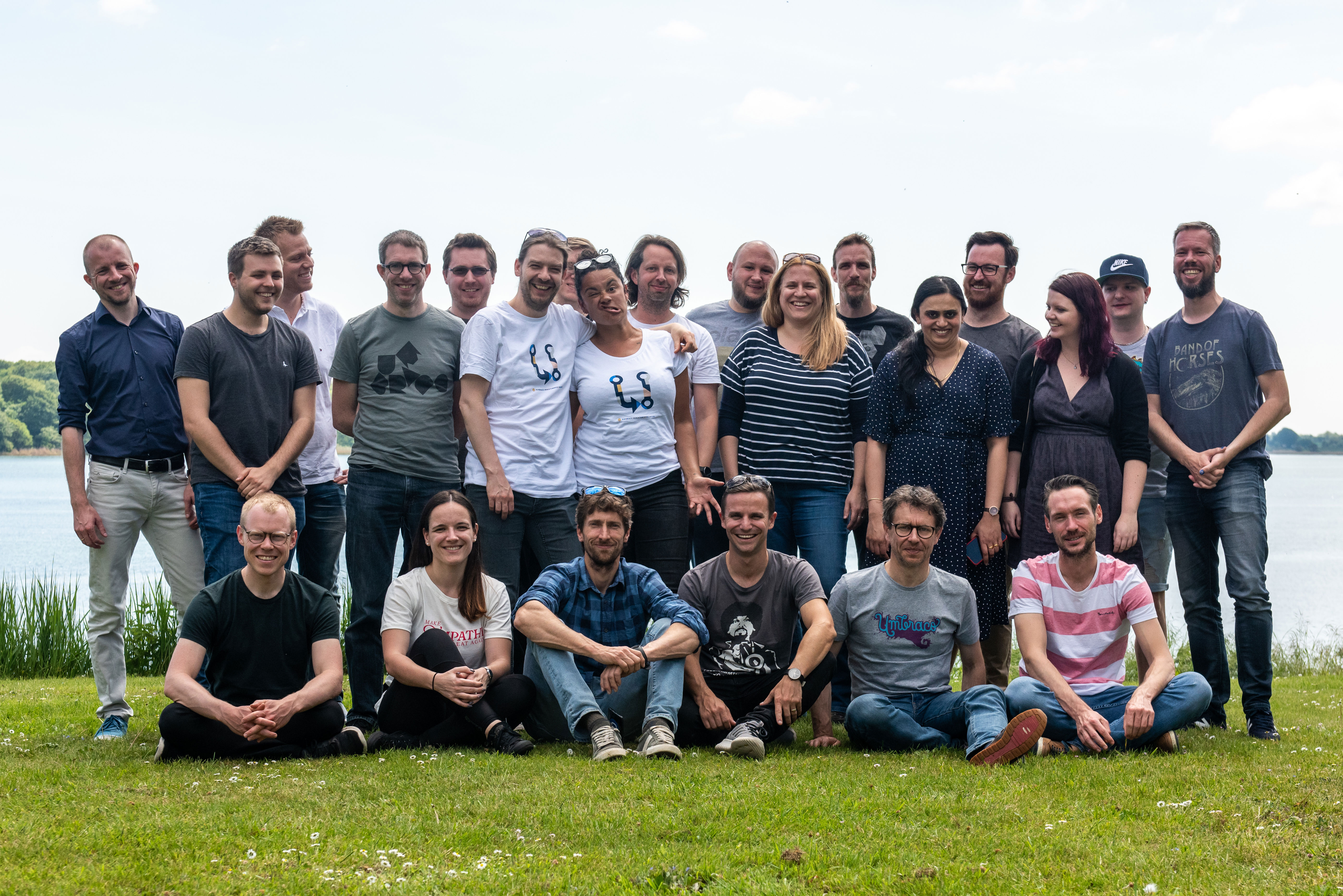 Outside of Umbraco
I spend a lot of my free time participating in tech community work - it feels wrong to call it work when you consider the lovely things this involves. 
I have a podcast with three other developers and community members, Candid Contributions. It's been a real life-saver throughout what has been a very strange year due to Covid-19… we hope our listeners feel the same way too. 
I also worked for a long time on the Umbraco Core Collaborators team, looking at pull requests and issues and providing friendly feedback on those. I attend meetups and conferences as a speaker and an attendee. In an antisocial kind of year, it's been my way of socialising. We've come to be a bit of a support group, just with a technical leaning.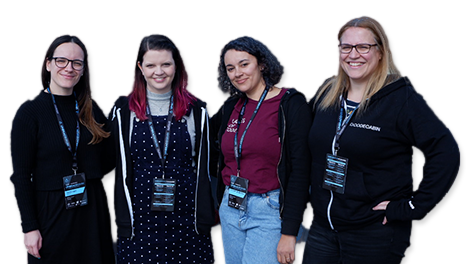 Carole, Laura, me and Lotte the last time we met up in person at Umbraco Spark 2020
I love my board games and it's probably the thing I am most likely to impulse-buy. I have shelves of unplayed games that I'm just waiting for willing volunteers to get stuck into with. Yes, I'll even buy one-player games. Sad but true. 
I started playing Pathfinder in 2020 and that has been immense fun, both in-person and online. I love video games too and my two brilliant children help expose me to games beyond my niche of 2D, platform-style classics and into the world of VR. As a teen I used to save up £1 coins to play Dance Dance Revolution in the arcades, now I can play Beat Sabre without working up a sweat. Genius!
Music and vinyl is another of my great loves. I have a record collection that started over 30 years ago. This means that I own a lot of scratched 80s pop records and a Jive Bunny Picture disc. Nina Cherry's Buffalo Stance is my oldest 45' and it is just about still playable. I am grateful to 3 year old me for looking after it. These days, a healthy portion of my income goes on vinyl and everyone always knows what to get me for Christmas as a result. My Buffy The Vampire Slayer Musical Episode OST is probably my most treasured possession - as beautiful to look at as it is to listen to.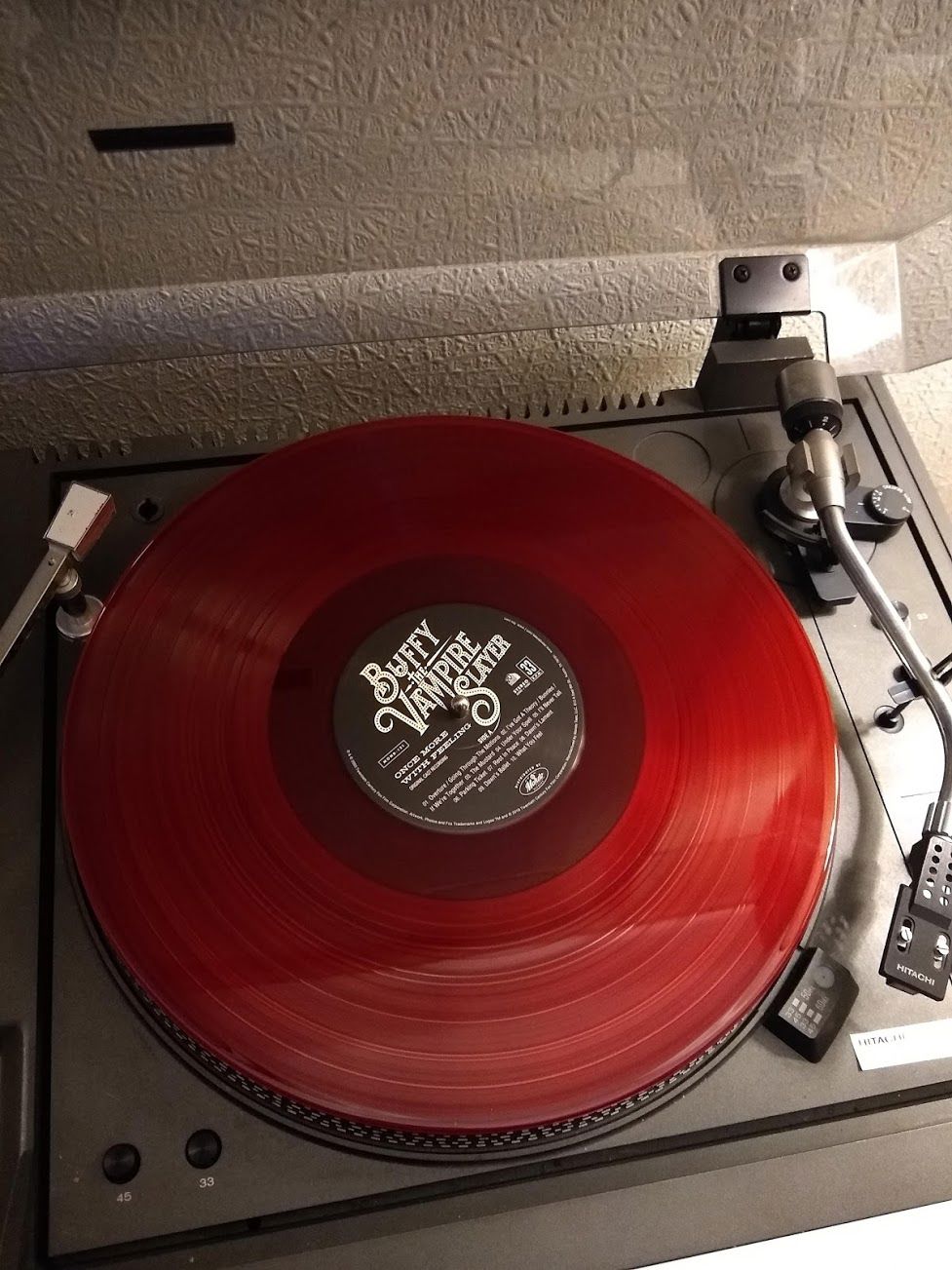 Going Forward
My roles mean that I have a daily mix of working in the maintenance of the open-source project, speaking with contributors, working with the tech and helping to solve problems but also in the wider community sphere - working with community members old and new at events, in digital forums and on various projects. It's a good balance for me because I'm able to keep one foot in the technical and the other with people. 
I am so looking forward to getting to events in person again - I have always treasured those hello hugs at Codegarden with folk I might only see once a year but truly value as friends. In the meantime, the virtual events have been a real boon to keeping the community together and I hope that I will be able, through my Dev Rel work and my work on the Issue Tracker, to do my part to keep that engagement happening. 
I am proud of our community for finding ways to collaborate in such trying times and I am truly grateful that I will have the opportunity to play a part in it going forward.