My new job at Umbraco HQ
Hello there, I am Gabriel, and I am happy to announce that I am the newest member of a fantastic team – the SSS at Umbraco HQ.
The new year brought me a new title, "Friend Maker," and the opportunity to join the Service, Sales, and Support team at Umbraco HQ, where my primary job is helping all of you with anything regarding the Umbraco CMS and our products. I cannot wait to help make your work with Umbraco even better and guide you through any issues you might have.
I'm currently studying for a degree in Web Development and have been hired at Umbraco as a student assistant. This means that at the moment I will be at Umbraco HQ for two days a week. I'm really happy for this opportunity as it allows me to get some real-life experience in web development in addition to my studies, especially as they don't teach us Umbraco! Go figure...nothing about the world's largest .net CMS. Good thing I got this job 😉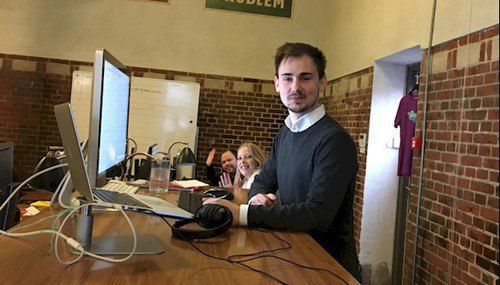 Let me tell you about myself...
I am 23 years old and have lived in Odense for almost three years now. I was born and raised in a small city in Romania called Suceava, and as a kid I also lived in Germany for a few years. After finishing high school back in Romania, I decided to come to Denmark to study. I can't speak Danish though - yet 😁
As a kid, I was fascinated by computers. I grew up in front of one, playing all kind of games with my friends. My other big passion was football. And like a lot of boys, I wanted to become a professional football player - luckily I actually had the skills to pursue this dream and even got into a special football high school in Romania. The picture below is an old football picture of me (I apologies for the bad quality):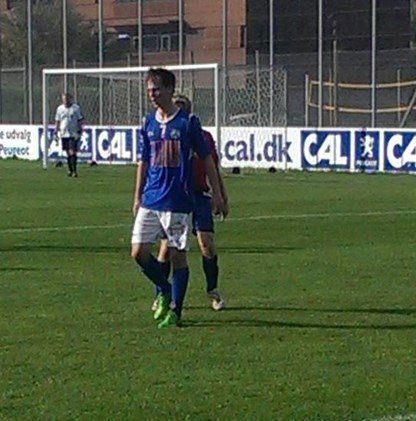 But as I grew up and finished high school, I decided that I wanted a more reliable choice of career. So I went back to my initial fascination with computers and decided to pursue a career in web development.
Why Denmark? Well, because here I could get a professional and well-structured education, taught in English, which had the added benefit of me getting better and better at both speaking and writing English, the main language in web development. I started with an AP degree in Multimedia Design and Communication, and moved on to Web Development as a BA Top-Up Program at Lillebaelt Academy of Higher Education in Odense.
What about my football dreams?
Today I play football as a hobby. Twice a week. And this week I joined the Umbraco Unicorns team for the first time - my team won, obviously 😉 In general, I like to keep fit whether it's playing football, going to the gym, bowling, playing ping-pong or tennis. Any kind of sport, really. So in between being an Umbraco support hero and studying you'll probably find me bouncing around somewhere.
Now you know a little more about me. I cannot wait to help tackle (football pun intended) any issues or problems in Umbraco that you might have in order to make your experience with Umbraco a delightful one. You all deserved it - #h5yr!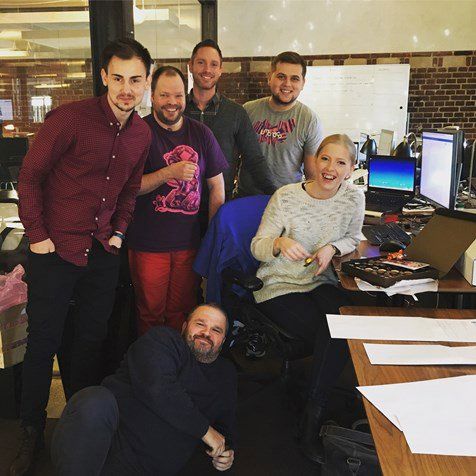 By the way, the new year also brought be another new title, Umbraco Certified Professional, as I passed my Umbraco Fundamentals exam last week. And most likely as you're reading this, I'll be having my exam in Umbraco, Visual Studio and Asp.net MVC on my way to becoming an Umbraco Certified Expert and finally a Master - so please cross your fingers for me 😀!