Who am I?
I am a 24-year-old fellow, originally from Poland, who has been living in Denmark for a few years now.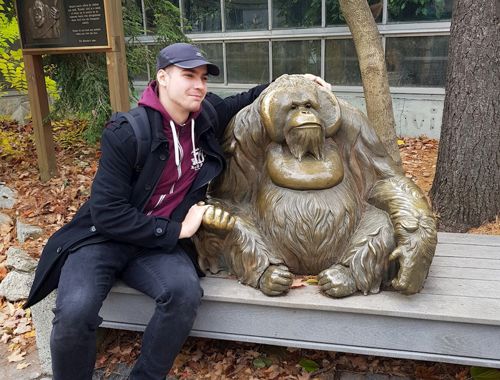 What I do at Umbraco HQ
I am a new addition to the support team, also known as S.W.A.T. (Support Warriors And Troubleshooters) - that means when you reach out for help regarding Umbraco CMS or Cloud, you might find me on the other side of the screen!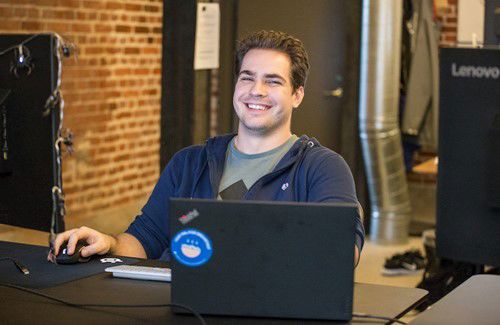 Why am I here?
I have always wanted to break out from my little home village and see the big, mysterious outside world - and the best way to do that, I figured, was to apply for studies abroad as soon as I was done with high school. I took almost every English-speaking country into consideration but eventually decided on Denmark (because the studies are free here!).
One day just after the final exams, I awakened to my mobile phone buzzing with a new message - and I just like that, I was in. I got accepted to a Computer Science AP programme in Aalborg.
That was back in 2014, almost exactly 5 years ago.
A lot has happened since then, but I never regretted the decision I made - living "on my own" in Denmark helped me find myself and my place in the world. 
Me vs Umbraco
My first contact with Umbraco was actually in the first quarter of 2018 when I got introduced to it during class. We were to make a semester project using the CMS and at first, I hated it. I had never used a Content Management System before, so I was confused and annoyed with how things worked - lack of planning and knowledge resulted in a pretty bad experience.
As soon as I submitted the project, I said to myself - that's it! I am done with Umbraco. Never again.
Me and Umbraco
I would, however, realise the error of my ways later on - the first step on that path was me attending Codegarden back in 2018. It was a "school trip" and I didn't really think much of it at the time - and then I got to the actual event. 
Seeing the dedication and overall interest in Umbraco and everything Umbraco related got me thinking - hold on, maybe there IS something to it. 
Despite that experience, I did not actually touch the CMS… until I was asked to.
At the time, I worked as a web developer in a small company here in Odense, and the owners found themselves in dire need of a new website. I was suggested a setup with a CMS so that someone not as technically minded could take over the project  - naturally, Umbraco was the first suggestion.
Since version 8 came out around the same time, the entire experience felt fresh and I was ready to give this whole Umbraco thing another go.
What can I say? The planets aligned, and as I kept working with this (rather complex, but also fulfilling) project, my love for Umbraco grew.
In the meantime, I also attended Codegarden 2019 and met some awesome people from the company.
Eventually, I found my way here - to the Umbraco Support team, ready to lend my help to anyone who requires it. Why? 
Because I want them to have a great experience and discover the potential that Umbraco gives them to build great websites - especially for their content editors.
Just me
Congratulations! You (almost) made it to the end of the blog post. Here are some more things you should know about me which doesn't have anything to do with Umbraco:
I love movies - more specifically obscure, less-known and outright weird movies
I am a big fan of Scandinavian mythology and mythology in general
Hawaiian shirts are a major weakness of mine
Some call me Rattlesnake Jake 🐍
Playing board games with friends is my favourite way to spend my day off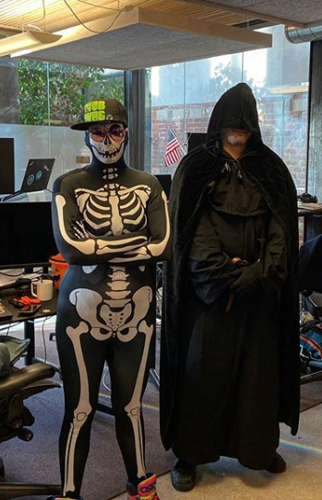 I also have some personal goals that I would like to accomplish some day:
I would like to learn Danish and become fluent in it
Getting Danish citizenship while I'm at it would be nice 🙂
Obtaining a pilot's license, just for the fun of it 🤘
That's it for today. Hope to see you soon in the support channels!