Well, who am I?
Hi, my name is Kristian, I'm 24 years old and I'm soon to be a Web-development graduate from UCL (University College Lillebælt) here in Odense. 

Odense is also what I call my home, and it has been so for the last five years. I've really fallen in love with Odense, it just seem like I miss it a bit whenever I'm out of town. So lucky for me that Umbraco HQ is also in Odense and this is where I'm currently doing my internship!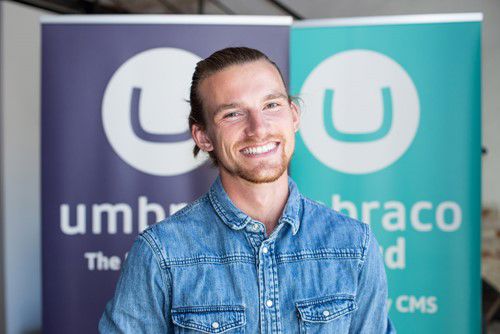 Why did I decide that I would join Umbraco (no it wasn't just because of the Odense-thing 😉)? 

Well, in short, Codegarden.
I was fortunate enough as a student at UCL that Umbraco decided to invite us to Codegarden 18' as part of their cooperation with the web development course. I was super happy that I could attend, and I really had a great time meeting my fellow Umbracians. Thanks to you guys who attended! #H5YR! Afterwards, I was sure that Umbraco would be a fantastic place for me to do my internship.
At my course at UCL we were actually the first class that was taught .NET and Umbraco. Originally I was a PHP developer but now I'm for sure a convert 🙏 It was not at all my first encounter with a CMS, but I really valued the structure and flexibility that Umbraco provided in comparison to others.
So, what will I be doing at Umbraco?
I have joined the S.W.A.T. team 😎 to help out you guys, the users of Umbraco, get the best experience with Umbraco. 

In previous jobs, I've also been doing support. I've always enjoyed helping out and putting a smile on people's faces no matter if I was waiting tables, offering goods in a bakery (with a coffee on the side of course), or loaning out camera equipment - a happy customer simply just makes me happy 😃 At Umbraco I've already been in contact with the first few of you, and I look forward to helping out many more in the future 😃


What I've learned so far…
My buddy, Dennis, and the rest of the team have done a great job at welcoming me and making me feel right at home. They're always there to ask, and they're always happy to help. Maybe that's one of the biggest benefits of being new in the friendliest support team 😉
What else have I learned? 🤔 Tons!
As part of our training as interns we've been taking the Umbraco, MVC and Visual Studio training and the Extending the Backoffice training. Both of them were excellent, and even though I have been using Umbraco for more than a year now, I've learned a lot. Rune, our great teacher and wonderful colleague, did a great job at letting us in on best practices, tips and tricks and secrets in Umbraco. I'm for sure looking forward to my next training. An extra bonus was the great food at the venue in Copenhagen. Insider's tip: take your training there if possible 🍽️

What do I do then when I'm not at Umbraco?  
I do like to keep active. At Umbraco I'll of course have the great opportunity to join the amazing football team; Umbraco Unicorns, at their notorious Monday afternoon matches. I couldn't think of a much better way to start the week.
Or could I?
Whenever it's possible I like to go for a spin on one of my 3 bikes (yes, only 3, one got stolen 😭). The only question I have to ask myself is how much time I've got: 

An afternoon? Then it's just a trip to the "local" café (the one at the harbour in Faaborg is always a hit).

A weekend? Sure, let's go to Germany then. 

A week? That calls for a trip through Denmark. 

A few months? Well, doesn't a trip to Turkey sound awesome then? 🚴‍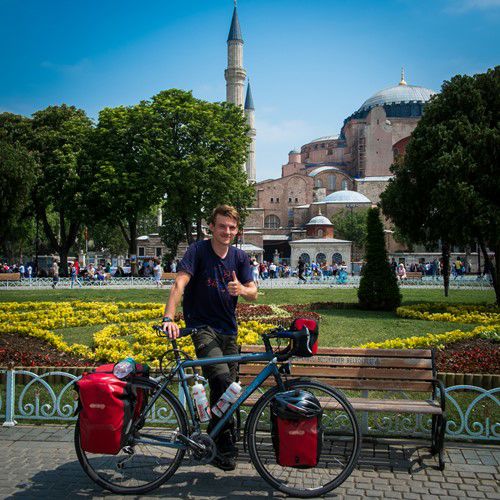 Now you know quite a bit about me. Maybe we get to chat soon? Or meet in person at a future Umbraco event?

Whatever it'll be, I look forward to it 😉