Hello everyone!
I am Mike and I am 34 years old. I live with my family (my wife and my two small boys) in Vissenbjerg, a small town outside Odense and I am the newest addition to the world's friendliest Partner Team - The Suits.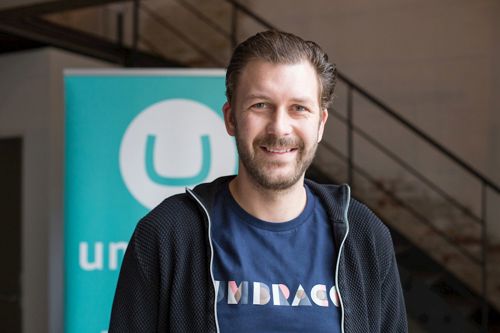 My new job at Umbraco HQ
My role is to manage and develop the UK & Irish partner landscape. I look forward to strengthening the relationship with our many awesome partners but in particular, I look forward to working even closer with our fantastic Gold Partners! 🥇
Already on my 3rd day at Umbraco I experienced the Umbraco Community vibe as I participated in the annual UK Festival #UmbUK9 and as this post is being published I've already met with over 75% of our Gold Partners at various events, traveling the UK and even here at Umbraco HQ. I am extremely excited about going to experience Codegarden in May to meet even more!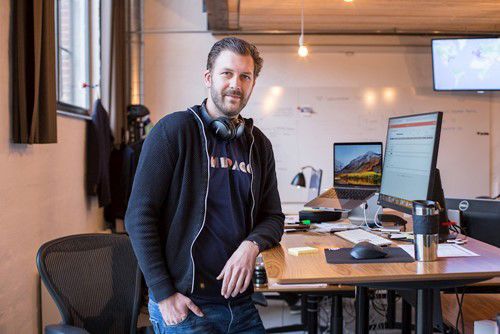 In my eyes, a partner is a key to success when working with IT solutions in general. As a software vendor, you can get a long way with simplified solutions, but partner competence is a necessity. I believe that simplifying solutions and reducing workload with automation is the future and this is also why I have worked specifically with Cloud solutions in the last 10 years.
Mike, the "businessman"
Selling and doing business comes naturally to me!
My "business career" started when I was as young as 10 years old when I created my own Tombola-lottery! Back then in the 90ties, you would see a little boy sprinting around the local neighborhood selling Tombola tickets to all the elderly people👦🏻🤲👵.
The prizes they could win were self-made paper cuts with inspiration from our famous Hans Christian Andersen🎩😂 It did make me a fair bit of pocket money but whether it was spent on candy or invested into new money-making projects I cannot remember😉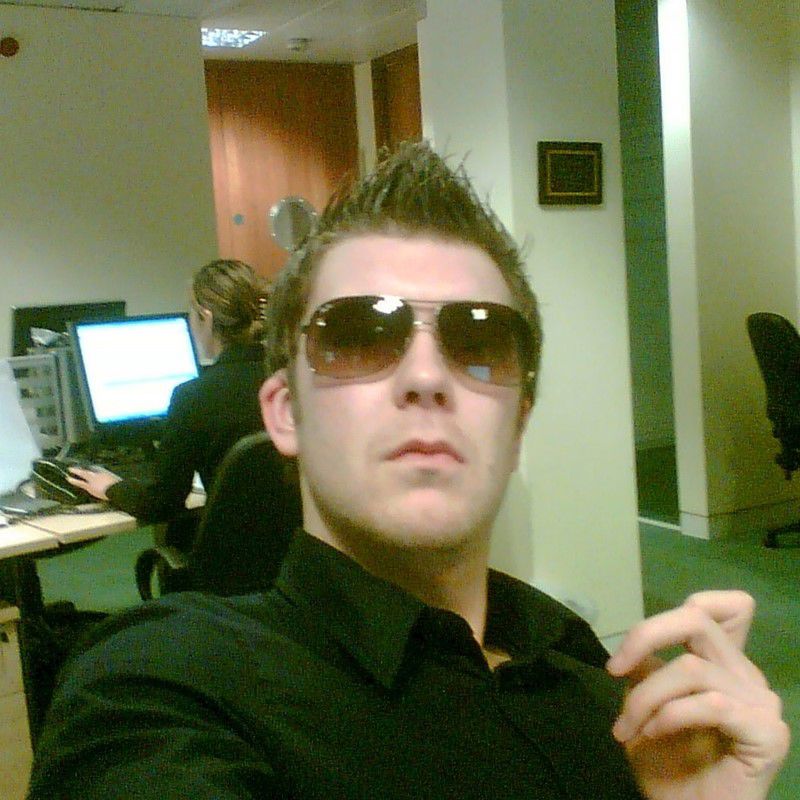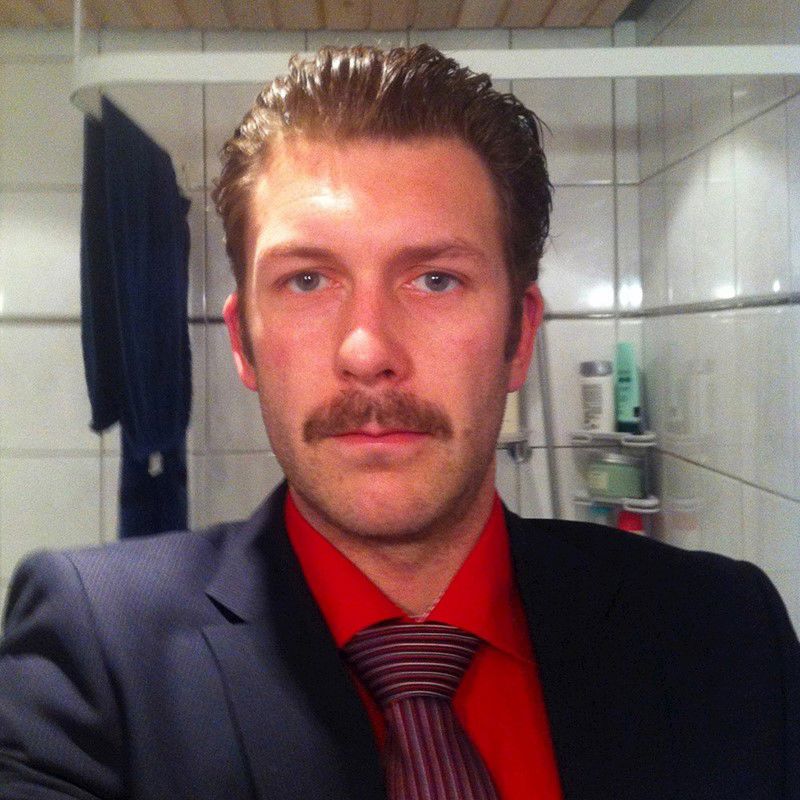 Actually, some money was used to fund my first moped (a nice retro red Yamaha Sting!). The moped made my new business adventure of delivering newspapers more efficient as I could then handle two routes instead of one! 🏎💨

Studying Spanish in college made me decide to move to Barcelona in 2004. Through different telemarketing and support roles during the next 2,5 years, I ended up living in London studying to become Investment Adviser. The movie Wall Street from 1987 is one of my favourite movies and when 2006 the movie The Pursuit of Happiness hit the cinemas, I found myself pursuing the dream of becoming a hardworking stockbroker📞📞💵

I got a job at the Danish investment bank "Saxo Bank" and I felt I was closing in on my dream, but then came the big Financial Crisis in 2008. 50% cut on staff and I had to revise my situation 🤨
Software as a service / Hosted service / Cloud computing?🤷🏻‍
2008 was also the year I finally entered the Software/IT industry. A sector where I fit in and still thrive. Having grown up in a small-town community, I think the way of working in this sector, which tends to be a bit more informal and relaxed, better fits my personality and values than suiting up Barney Stinson style every single day as was the norm in the banking sector!🕴 I do however enjoy wearing a suit once in a while, which is why I am also joining the Umbraco HQ "The Suits" team😉.
For over 10 years now I've been working with Cloud solutions - or should I say SaaS or Hosted Service - doing Partner account management and end-customer sales for Symantec and Colourbox.
With an open rest-API in hand at Colourbox, I created partnerships with brand management tools and CMSs and in fact, I actually got a small Community package/extension to Umbraco developed together with an Umbraco-partner💪🤘 so I've already known Umbraco for a while before I started at HQ.
Based on my experience, Cloud has now become a synonym for simplicity, ease of use and transparent pricing. So, of course, hearing that Umbraco also have a Cloud offering made me even more interested in this role.
So, this was me trying to describe "business Mike" (no, not Magic Mike🕺🏼!!), but who's Mike beneath the "suit"?
Mike, a father who loves sports and fishing!
I am a dedicated father of two small boys aged 1 and 3 years old. I love sports in general, but particularly something that includes a ball of some sort.
I've actually just retired my own active soccer career where I finished off helping my childhood team (now called SSV Højfyn – they do have an image gallery of me performing Great Dane Saves!!) getting promoted 3 times in just four years and leaving them in the fourth best Danish division, the level just before you start getting paid.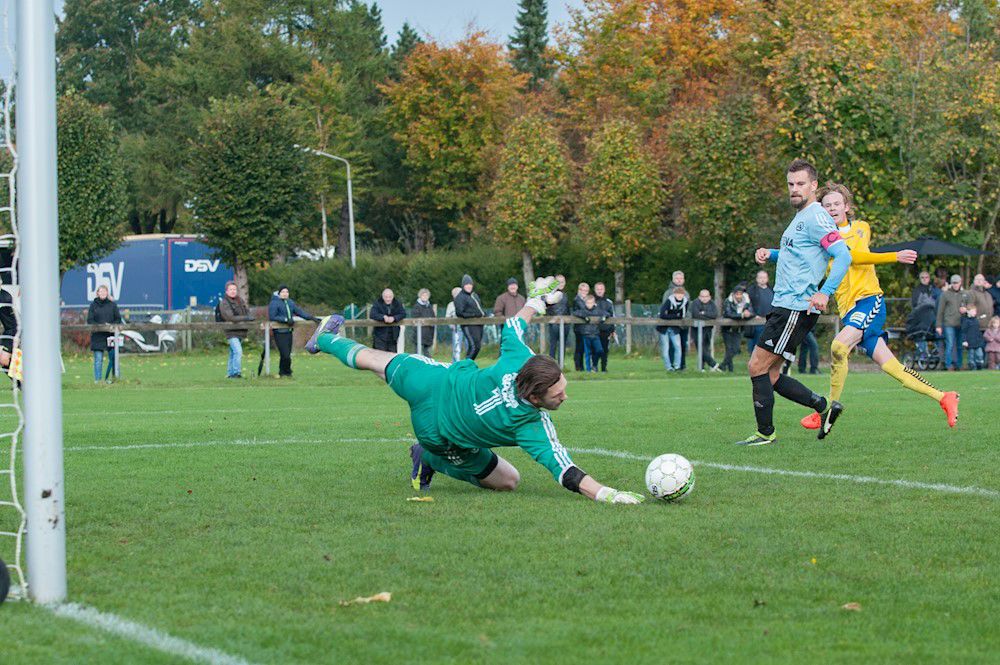 My position as a goalkeeper, the anchorman between the sticks, is probably also a product of my personality. I like to lead and take ownership but at the same time also tie everything together. Goalkeepers are often referred to as a bit crazy, but I'll leave that to others to judge!
I am considering joining the Umbraco Unicorns football team and who knows, maybe we'll challenge our community and partners in an Umbraco tournament in the future 😊
All my life I've loved fishing. Any type, but primarily Coarse Fishing in lakes where I can enjoy sitting in the beautiful Danish nature at the same time 🎣🏕🏞


And speaking of lakes...

I and my wife have just bought a house on the countryside with a view to a lake, and I have since discovered the pleasure of renovating a house, as it gives me the possibility to make it unique.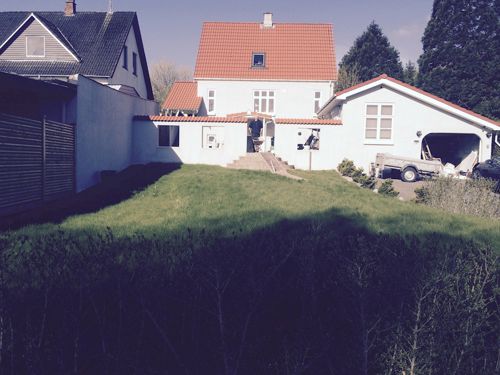 I try to be a "do-it-yourself" guy but I have had to acknowledge the lack of craftsman skills and let people with the right competencies help me from time to time.
Let that last sentence be a reference to my beginning and why I am looking so much forward to work with all of our awesome partners and Umbazing community!. Together we are stronger!

There's an old Danish saying that captures this extremely well: "Ingen kan alt. Alle kan noget. Sammen kan vi det hele!" (translated: "Nobody can do everything. Everybody can do something. Together we can do it all!")