Now, who's this fella?
Well, it's me of course! My name is Nikolaj, and I'm currently studying computer science at UCL in Odense while doing an Internship at Umbraco HQ. The full name of the education is actually "Academy Profession Degree Programme in Computer Science", but that's quite a mouthful, so it's just easier to say "AP in computer science", but I digress...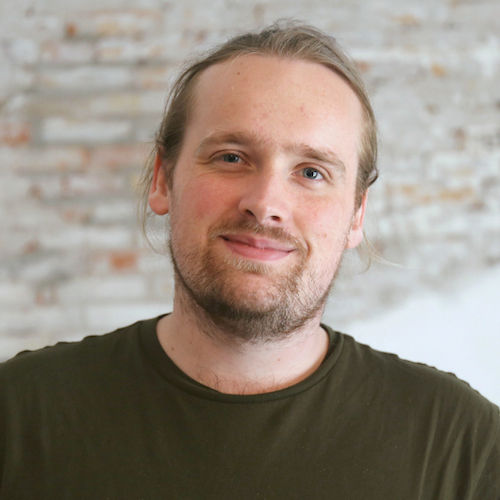 My experience with Umbraco so far
I started at Umbraco a couple of weeks ago as an intern on the CMS team, and the reception has been nothing short of amazing. People throughout Umbraco have been incredibly friendly, welcoming, and always ready to lend a hand.
Beginnings are hard, but fortunately, I've been assigned a buddy named Bjarke. He's my go-to person when I'm confused which in the beginning is most of the time 🤷‍♂️, and need an explanation or some help, fortunately, he's very patient with all of my questions and at times, confused looks 🤔.
All in all my experience with Umbraco has nothing short of spectacular, 10/10 would recommend 👍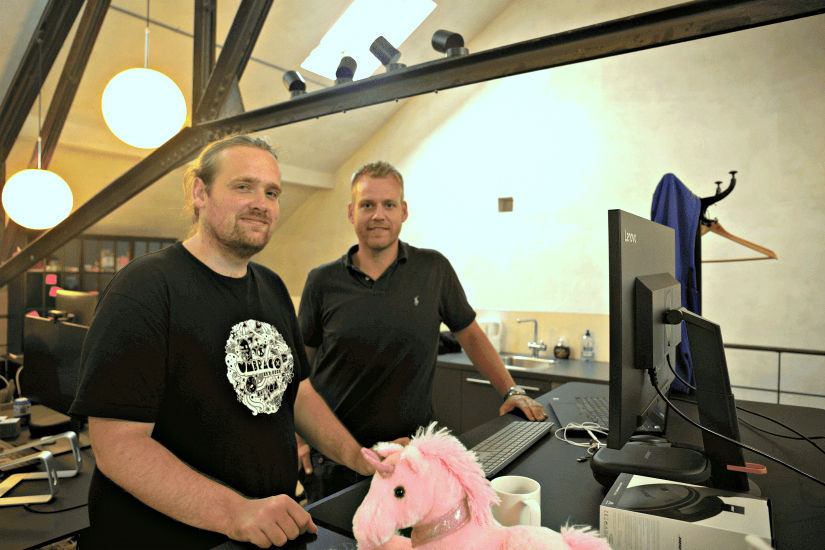 Me and my buddy Bjarke
Where did it all start?
I've always been a nerdy child. When I was first asked what I wanted to be when I grew up I answered that I wanted to be a nuclear physicist, partly because I was very interested in science and partly because I thought it sounded wicked cool 🧑‍🔬
I never did end up becoming a nuclear physicist though because when my family got our first computer I was simply knocked off my feet. I was so fascinated with this magic box which could do all sorts of awesome magical things 🤯 
In my earlier years, however, I did find video games to be the most magical thing a computer had to offer and ended up spending a lot of time playing video games to my parents' dismay. I especially played Runescape and World of Warcraft, but when I got my own first computer I couldn't help but tinker and experiment with it and that's when it all slowly began. 
Even though I've been tinkering with computers since I was about 12, it wasn't until I started high school, when I was about 19, that programming and software development really clicked for me. But oh boy, when it clicked I never looked back. Before I knew it I spent almost all my free time in high school developing useful small utility programs, game clones, and silly Arduino robots, and I thought to myself that since I was spending almost all my free time doing it anyway, I might as well turn it into a career, and that's how I ended up where I am today - and I have no regrets 🧑‍💻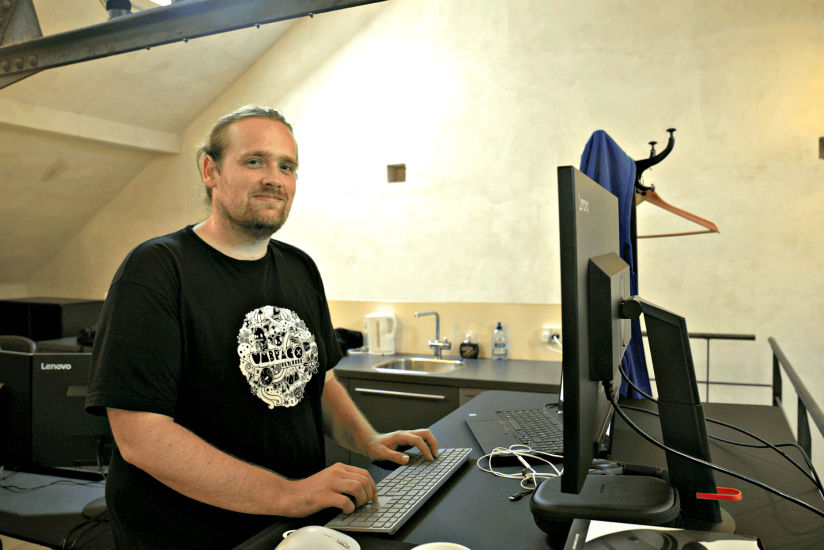 It can't all be about computers
While computers remain my primary interest, and even though I still do play Runescape when I can get the time, I do have other interests and hobbies as well, after all, it can't all be about computers - so what do I do with my off-screen time? 
One of the things I like to do is cooking and baking 👨‍🍳 It's always super gratifying when you've worked hard on a meal and it comes out delicious, and it's super fun to experiment and come up with new ideas and recipe tweaks, even though the result isn't always as expected. But hey, at least you learned something.

My favourite recipe has to be bruschetta made in the summer with the freshest tomatoes you can find ☀️ It's super simple and easy to make, but the taste is to die for - there is nothing quite like it on a hot summer day.
Good food is best when shared with friends though, and fortunately, one of my other interests goes well with that - movies 🍿 

Movies, just like food, are in my opinion best when they're experienced with friends. Back when my friends and I were roommates we'd have weekly movie nights where we'd first have a good meal, and then watch a movie or two and then discuss the merits, or lack thereof, for those movies.
Now we're no longer roommates and all have a little less time on our hands, but we still try to have a movie night five or six times per year, and it's always a hoot and a half.
If I could only name one director as my favourite it would have to be Wes Anderson. I realize that it's a bit of a cliché answer but all of his movies have the same tone of cinematography which in my opinion is simply sublime.
What about "the sports"?
Being the "stereotypical" nerd I'm not particularly interested in football or anything like that. I am, however, very interested in motorsport, in particular, drifting (go team Worthhouse! 🙌), drag racing, and rally.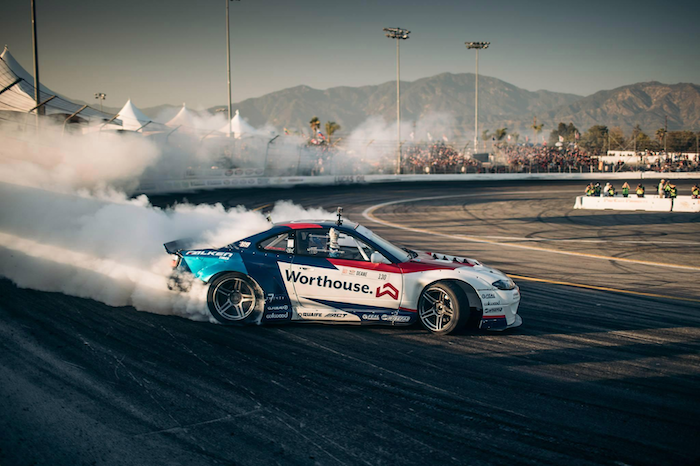 There's something awesome about watching the marriage between engineering and driver skill, and what's not to love about the car ballet with included fireworks that is drifting? Hopefully, we'll get a 2021 season now that the 2020 season is cancelled 😥
Now you have a bit of an insight into who I am, where my interest in IT started, and what I like to do. All there's left to do now is to hope for the best, and say that I look very much forward to getting even further into the world of IT, Umbraco and software development! 🎉