Hello everybody! 😊
Welcome and thank you for reading this little blog about me :)
What I do at Umbraco
My name is Kryštof Červenka, and I'm a new intern starting at Umbraco this summer. As a full-time student of International Sales and Marketing, I am joining the one and only Umbraco SUITS.
I will work to make sure our Umbraco Cloud solution is recognized for the strong value it provides, and as a member of the Cloud Activation Team (CAT), I will be responsible for delivering this solution to our customers.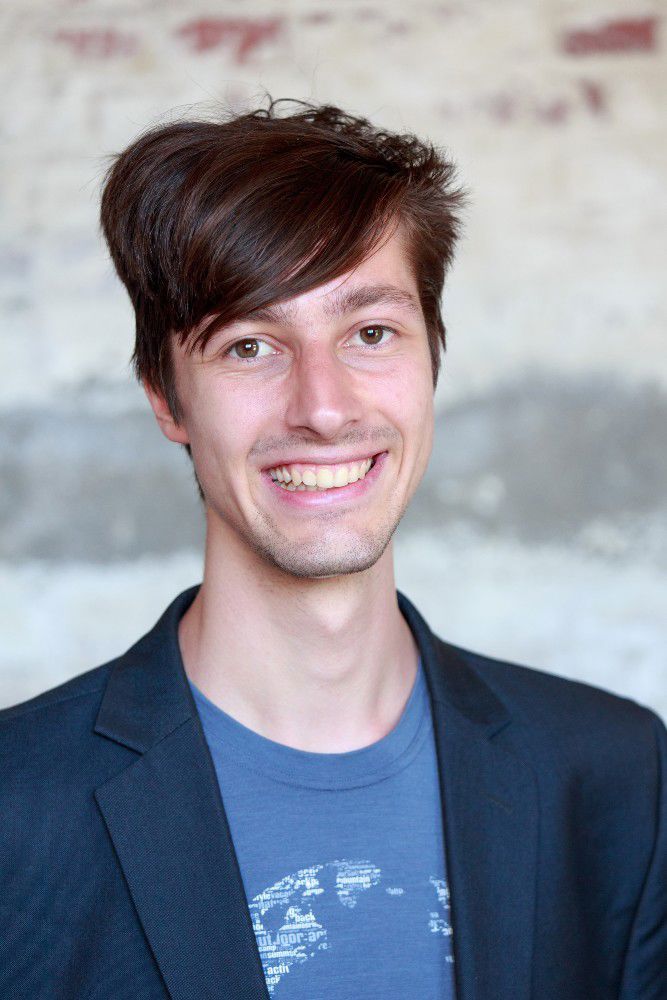 Each and every one of our Umbraco partners deserves the perfect environment to grow their business. To that end, my daily tasks will include reaching out to our awesome customers, conducting demos, and offering free trials on their journey towards a smooth Umbraco Cloud experience. 
I am very excited to learn alongside the whole team in a fast-growing international company, which Umbraco undoubtedly is! I'm happy to be a part of this family and will do my best to help make Umbraco the best place to create, learn, grow, and ENJOY for all of us.
A little about me
I am 23 years old and I come from the Czech Republic. I moved to Odense, Denmark approximately 3 years ago to study, and I consider this the best decision in my life so far! 
After my expected graduation from the Bachelor's program in early 2022, I plan to continue onto a Master's, the goal being Copenhagen Business School, with the specific program still to be determined :)
I consider myself a positive, open-minded person who is able to make dreams come true. 
Although naturally more introverted, I open up when surrounded by people I trust, and it's important for me to support those I care about.
What about my free time?
I do like to call myself a "traveler." Even though I've always kept busy with school and work, I've managed to squeeze in several trips that significantly shaped my personality.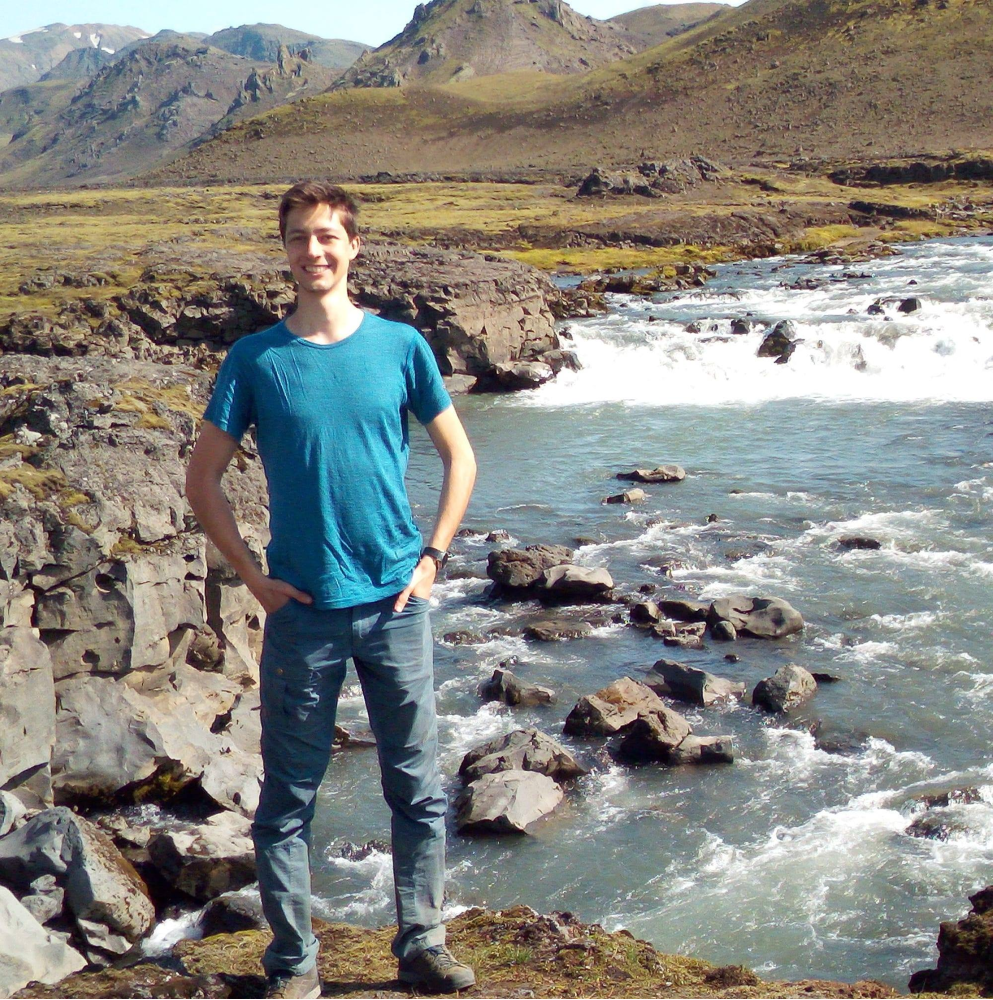 Some highlights include hiking through the Rainbow Mountains in Iceland, hunting the Northern Lights in Finnish Lapland during Christmas, and celebrating New Year's Eve in magical Jerusalem. I was amazed by all the incredible people I was so lucky to meet, learn about their culture and listen to their stories. I have to admit that the pandemic hit me pretty hard because I could not expand my travels.
One passion of mine, closely connected to travel, is good food. In Czech, we say that "love comes through the stomach," and this couldn't be more accurate in my case. So if you ever want me to fall in love with you… you know what to do :)
(P.S. I love svíčková na smetaně, the Czech national dish. It's a piece of sirloin beef prepared with vegetables, cream, and a touch of cranberry sauce. Delicious!)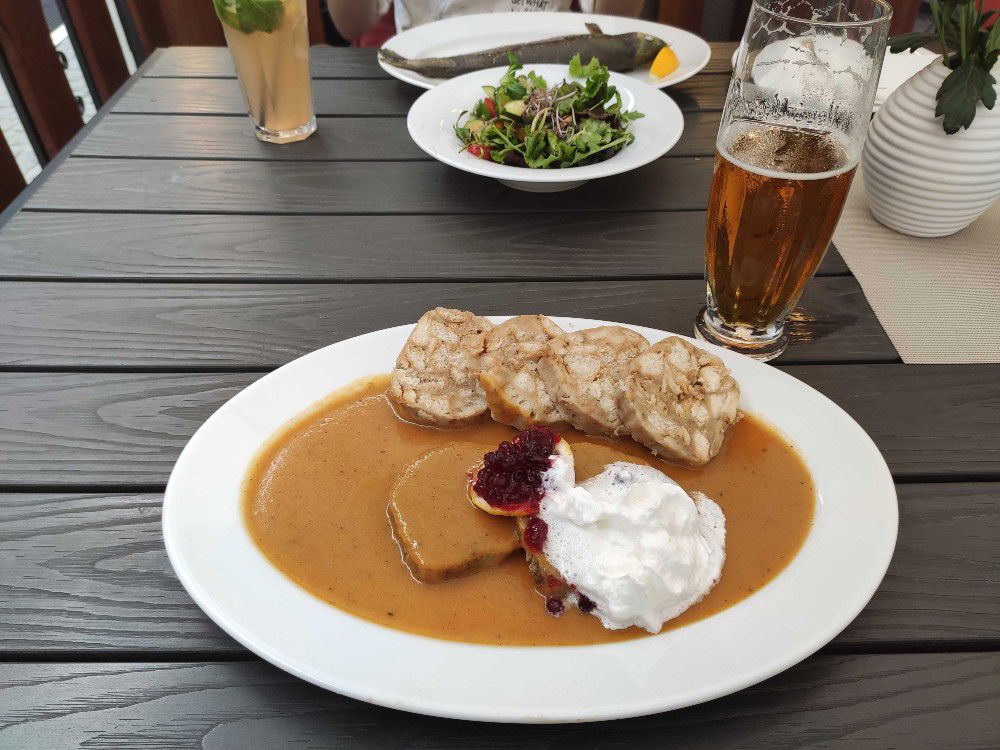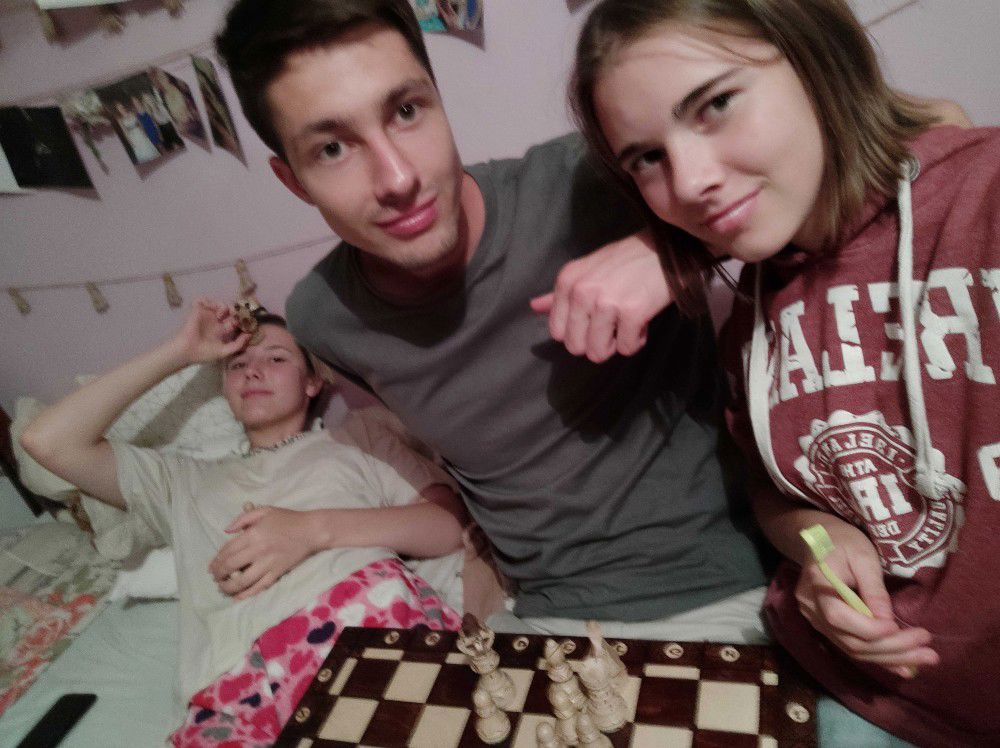 Apart from this, I am always up for a game of chess. Taught by my father, I played chess a lot during primary school and returned to the game last summer.
The complexity of chess continues to amaze me every day.
Last but not least, I know how to appreciate a good time spent with friends or family. Visits to the theatre, sports center (especially table tennis, but since I discovered padel during my first week at Umbraco, it has quickly become one of my favorites!), or the pub for a nice glass of cold beer are the perfect way to enjoy the company of those who matter the most.
(And yes, it is true, we have the best beer in the Czech Republic. Not just probably.)
I can't wait to get to know all of you during the upcoming months! Have a great one!