Dedicated Resources for Umbraco Cloud
The Dedicated Resources feature allows Umbraco Cloud customers to switch to non-shared hosting on a per-project basis. This has been possible in the past but only by reaching out to our support staff. Now you have the option to move your project to Dedicated Resources with the click of a button. There are even multiple tiers to choose from so you can get the best and most cost-effective solution.
A few weeks back it was launched for Professional plans with a single tier and now we have released Dedicated Resources for all plans (in all regions). So no matter the size, or location of your project you can get the resources you need when you need them. Dedicated Resources are reserved on a monthly basis, and come as an add-on on top of your basic Umbraco Cloud subscription.
How does it work?
On your Umbraco Cloud projects, you'll find a new option in the Settings menu, aptly named Dedicated Resources. When you access this you get a list of the available tiers for your project. As shown in the table above there are different tiers for the plans, 1 for Starter plans, 2 for Standard, and 3 tiers available for professional plans.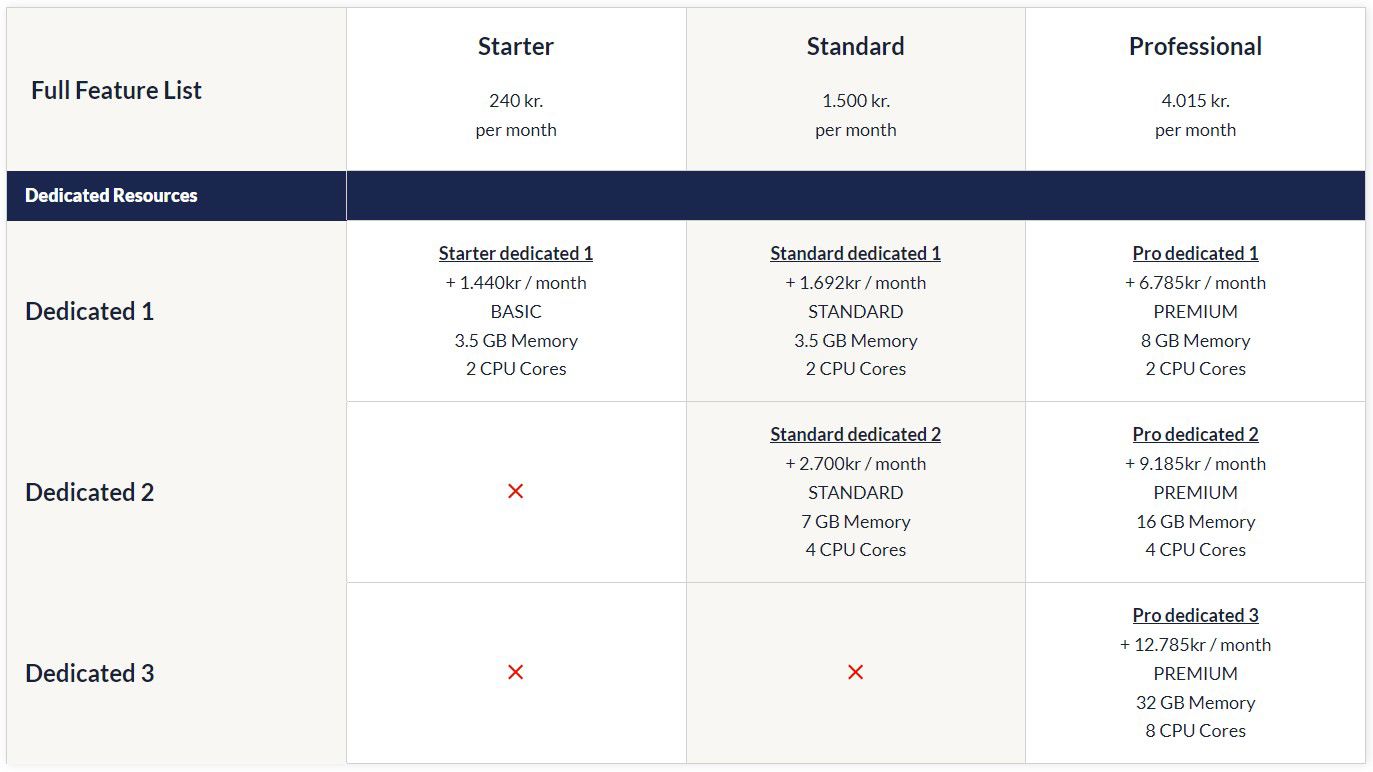 See the Dedicated Resources product page for up-to-date pricing and information on the feature.
Moving your project to the Dedicated Tier of your choice is as simple as clicking the button - as soon as you've made your choice Umbraco Cloud will start upgrading the project to Dedicated Resources. It's a matter of minutes until the project is upgraded, it can vary a bit depending on the size, number of environments, etc.

And it's the same process for downgrading the project. Simply go to the Dedicated Resources page and click the downgrade button and let us handle the rest.
You can find more details in the Dedicated Resources documentation, for pricing and tiers refer to the Dedicated Resources page on your Cloud project or bookmark the product page right here.
The best place to work with Umbraco CMS
Dedicated Resources is just one among a whole set of new features recently added to Umbraco Cloud. We're constantly working on improving the service and have been getting a lot of great help and feedback from clients and customers. 
In the latest release notes for Umbraco Cloud, you'll find a description of the brand new 2-factor Authentication option available for all users across your Umbraco Cloud and Heartcore projects, and with support for all the popular 2FA apps, as well as email and SMS options.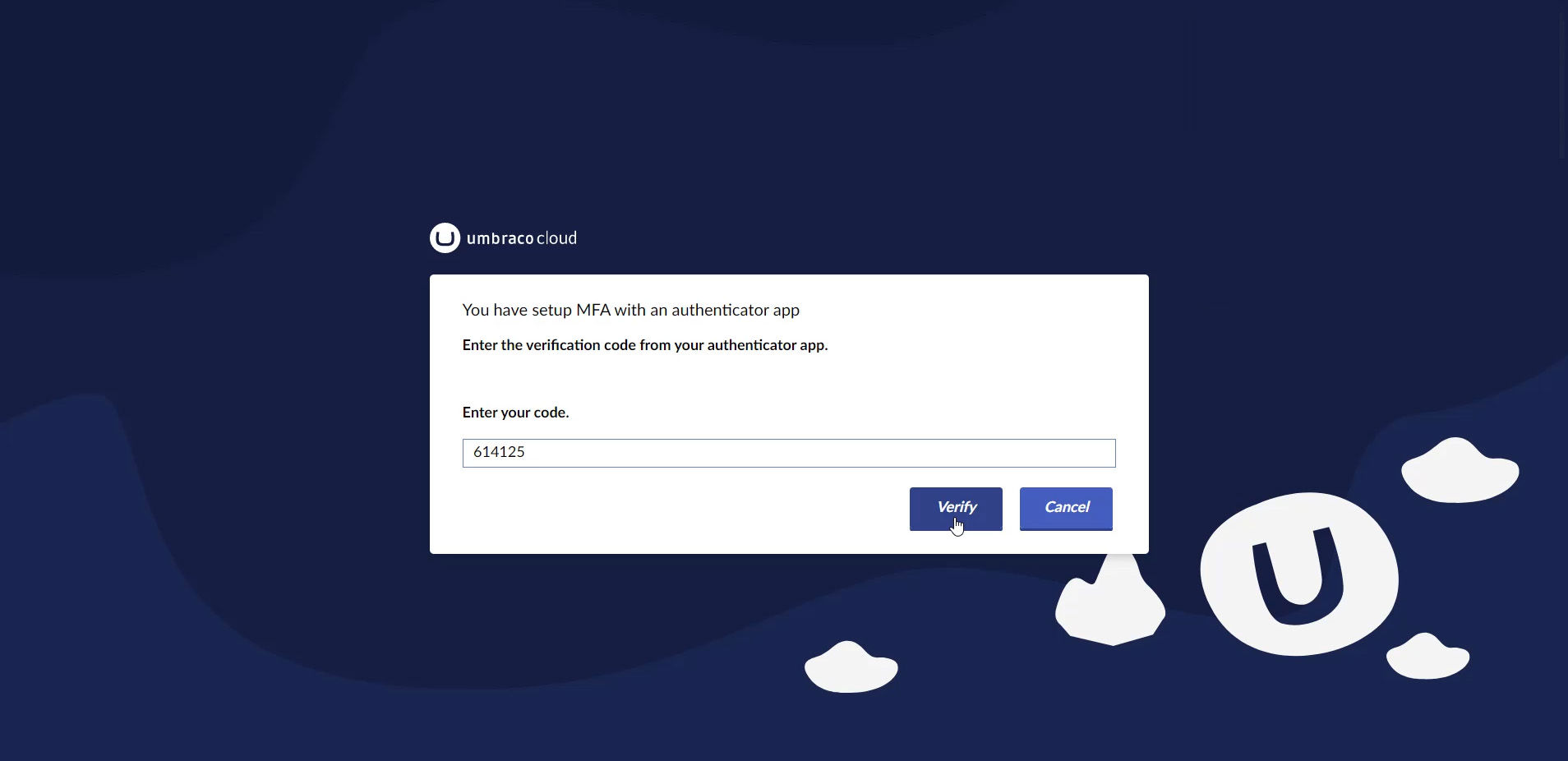 You can also see the new Projects Dashboard in action, a big upgrade that'll help you keep better track of you keep track of all your projects on Umbraco Cloud. You can group projects, view details such as project plan, versioning, and usage, as well as get an overview of environments - all in one place.

So, if you haven't tried Umbraco Cloud out yet, or it's been a while, there are definitely plenty of new features to check out. Combined with all the existing benefits such as one-click installation, multi-environment support, content synchronization, automated upgrades, and so much more, Umbraco Cloud is a no-brainer when you need to start a new Umbraco project.
 You can take a free trial here - or sign up for a live demo.