Recently, Umbraco HQ has increased by 30% - not physically, but in staff. Six new faces have entered the Umbraco HQ temple in Odense and are now all part of the Sales, Support and Services team.
With around 1,000 installs a day and Umbraco as a Service in continued growth, these 6 new employees have come to Umbraco to ensure that we are able to keep nurturing the needs of our much valued community and partners. The 6 new employees all come from different backgrounds - some are straight out of education, some are still studying, some have more experience (this is also a discreet way to indicate the age-differences). One is an IRONMAN, another from Morocco, a third an ex-firefighter - all in their unique way, a perfect fit for Umbraco to help us continue developing awesome tech solutions and create happy customers!
The newbies spent the first week being inducted into all things Umbraco (some of them were lucky enough to attend Umbraco Bingo a few weeks ago - what an introduction!), and getting to know the rest of the team over lunch, beers, dinner, and company football. They are all super excited to start meeting you, the community and partners, and be part of making Umbraco more delightful!
Ladies and gentlemen - let me introduce you to…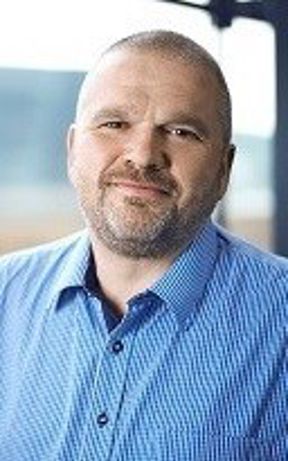 Kim Sneum Madsen (Started on the 1st of January 2016)
Kim is the team's Sales, Service and Support Guru. With 12 years experience in the software business, Kim knows a thing or two and he is the team's go-to-guy for problem solving and delivering a delightful, seamless customer experience. As Umbraco's Chief Friend Maker, Kim's finest role is to make sure that customers are not just satisfied - but wowed! Oh, and Kim has a history serving in high pressure, high risk relief and military roles - impressive skills which will be put to good use at HQ as he keeps us all in line!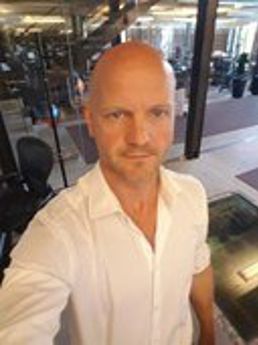 Anders Sørensen (Started on the 1st June 2016)
Do you have questions about Partnership or the Umbraco as a Service Referral Program? Anders is your man! At HQ, Anders is making sure that the relationships between Umbraco and our partners keep growing stronger and better. Anders comes with tons of experience as a Sales Director in the web-field, and as an IRONMAN he's definitely a determined, strong and structured type.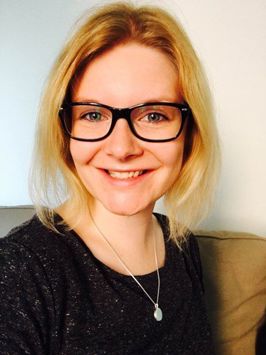 Vera Green (Started on the 1st of July 2016)
At Umbraco HQ, Vera is Kris' new sidekick working on Epic Communications and Public Relations. As The Merry Wordsmith, Vera will be promoting awesome Umbraco stories in uNews, on social media and on the blog - which I've already been trusted with by letting me write this blog entry - hello there!
Georgs Bormanis (Started on the 1st of July 2016)
Georgs has joined the team as an intern working on support and service. He is originally from Latvia but has lived in Denmark for the past three years. Georgs is currently studying web-development in Odense and is thrilled to have found an internship at Umbraco HQ even though he is fairly new to the Umbraco Universe.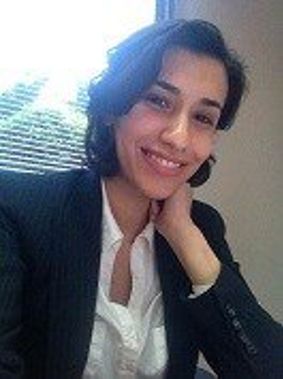 Ilham Boulghallat (Started in the 1st of July 2016)
Originally from Morocco, Ilham has come to Denmark to experience the Scandinavian way of living and working. Ilham is currently studying her second (!!) masters degree in Management of Innovation Processes - with innovation and pushing the limits so close to the heart and values of Umbraco, we're excited for her to teach us a thing or two! At Umbraco HQ, Ilham is helping Anders with partner support.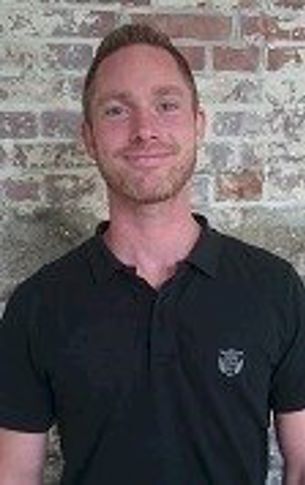 Jim Jensen (Started in the 1st of July 2016)
With five years experience in web development, project lead and customer support, Jim has, of course, been hired to assist with support queries. Apart from being tech-brainy, Jim has revealed to us that he has green fingers and enjoys watching things grow in his greenhouse. A real down-to-earth guy… literally.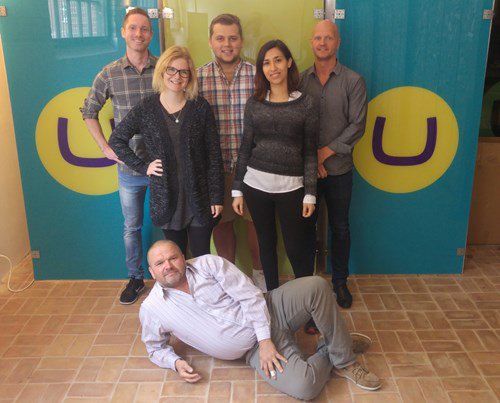 For more information about the newbies - previous experiences, quirky facts or who to contact for what - head over to our Team Page. Here you'll also be able to read about the rest of Umbraco HQ. And, if you ever find yourself in Odense, please drop by Unicorn Square to say hello, have a coffee and get the tour!