Overview: 
New release: Regional Hosting Options for Umbraco Cloud
It's here! Umbraco Cloud sites can now be hosted in the US 🤩 This has been on top of many a wish list for a long time and yesterday it was officially launched and made available for everyone on Umbraco Cloud.
All you have to do is to choose US East from the new region dropdown when creating a project and you are now taking full advantage of hosting, storing, and serving data from a US data center. Get the full story in the release blog post.
Released on September 1, 2022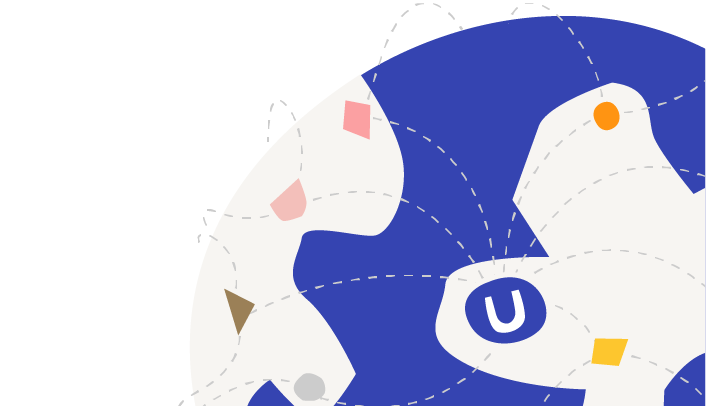 New Release: GraphQL filtering for complex types for Heartcore
GraphQL now supports filtering for complex types like the Content Picker, Media Picker and Multi Node Tree picker. This means that you can now use the association between content items for filtering purposes. Say you have a Document Type called Post and another one called Author. On the Post you have a Multi Node Tree Picker to select the Author's for the Post. You want to find all the Posts that have a Author with a specific name (property) - such query can be written with the following GraphQL:
You can read more about filtering and ordering in the updated documentation.
Released on August 30, 2022
New Release: Media Picker v3 for Heartcore
A new Media Picker has been added to Heartcore, so you are now able to use this as well or instead of the original Media Picker. The original Media Picker is still available for you to use and will continue to work, but the Data Type name has been updated to "Media Picker (legacy)" and the new Media Picker is considered the new default.
Media Picker v3 includes support for crops, which are available and supported via GraphQL similar to how the Image Cropper works. Below is an example of a GraphQL query that outputs the images and their crops for all Post Document Types:
Examples can also be found in the GraphQl Property Editor and Type documentation.
Released on August 30, 2022
Upcoming release: Umbraco 10.2 (release candidate available 🎉)
The release train keeps chugging along and we're already gearing up for the next minor release. This time the focus is on Language Variants and setting User Permissions for these. Originally scheduled for Umbraco 11 but with no breaking changes and a solid implementation, why not ship it now?

It is a complex area, especially when it comes to invariant vs variant properties combined with permissions. So, we really appreciate all the help we can get with testing before the final release. 
See the Umbraco 10.2 release candidate blog post for all the details on how to test and provide feedback - oh, and all the other awesome features included (Copy Data Types anyone?).
Target release: September 8, 2022
Upcoming release: Plumber 10.1 (release candidate available 🎉)
While work continues on the next major release (due at the same time as Umbraco 11), we'll still be giving due love and attention to the current Umbraco 10-compatible version, to ensure all your content workflow needs are met.
Plumber 10.1 fixes a date querying bug related to SQL/SQLite cross-compatibility, and repairs a pair of UI issues - one where completed workflows were displaying an error state if the content item was scheduled for release/expiry, and another where date picker configuration wasn't available when the picker rendered, which caused Sad Things to happen in the backoffice.
It's a minor minor, but regardless, there's an RC available on Nuget for your testing enjoyment.
If you're wondering what Plumber is or why it is included in this weeks Product Update you can read all the details here.
Target release: September 8, 2022
Upcoming release: Umbraco Forms Zapier and Hubspot integrations for Umbraco 10
New versions of the Umbraco Forms integrations with Hubspot and Zapier will be released this week, upgraded to be compatible with Umbraco Forms 10.
Target release: September 6, 2022
Security Advisory for Umbraco 9 and 10
We've published a security advisory heads-up blog post to inform you that we have identified a medium-severity vulnerability in Umbraco CMS. Patches will be released tomorrow, September 6, 2022. Umbraco Cloud sites are not affected by the issue but will receive the patches as per usual to be fully up-to-date. 
The advisory has been published on the blog and subscribers to the Umbraco Security Mailing List have been notified by mail. You can read more about how we handle security-related issues on https://umbraco.com/security. If you want to get notified about security heads-ups and advisories directly, sign up for the Umbraco Security mailing list.
Patches
New patches will be released this week for Umbraco Forms.  There are versions for Forms 8, 9 and 10, fixing a few reported issues. 
Umbraco CMS will receive patches to address a security vulnerability (see Security Advisory above):
Target release: September 6, 2022

Updates to the Roadmap
An exciting list of updates, additions and completions for the Product Roadmap this week. 
New in "Now"
Dedicated Resources for Umbraco Cloud (Starter and Standard plans)
We have launched the Dedicated Resources for Professional plan. The next step is to ensure that all Umbraco Cloud projects (including Starter and Standard plans) can be connected to a dedicated option that suits your exact wishes and needs.
Target release: Q3, 2022
Scheduled and culture-aware content transfers
A target release has been added for this new functionality for Umbraco Deploy and Umbraco Cloud. 
Target release September, 2022
Secret management for Umbraco Cloud
Adding a new section in the Umbraco Cloud portal where you easily and securely store your encrypted secrets. This item has been moved to "Now" and received a target release. 
Target release: October, 2022
New in "Next"
Multi-step form improvements for Umbraco Forms
Adding progression display to the default theme and inclusion of an optional final confirmation page for review or edit of the pending form submission. This item has been moved from "Later" to "Next". 
New in "Later"
Two new items for Umbraco Cloud have been added in "Later":
Flexible environments for Umbraco Cloud
Add as many environments to your project as needed. Both horizontally and vertically.
CI/CD integration for Umbraco Cloud
Integrate your own repositories and build pipelines into the Umbraco Cloud processes.
Moved to Roadmap History ✔️
Two big features added for Umbraco Cloud lately and moved to the Roadmap History page.
Regional Hosting Options for Umbraco Cloud
As mentioned above Regional Hosting Options for Umbraco Cloud has been released and a new US-based region is now available when creating a new project.
Released September 1, 2022
Dedicated Resources for Umbraco Cloud
The first iteration of Dedicated Resources has been released for Umbraco Cloud projects on a professional plan, This adds on-demand functionality for moving your project from shared to dedicated resources (and back again).
Released August 17, 2022
… Until next time
A large part of the work we do is inspired by the feedback we get from you. If you find issues or have specific feature requests, you can find the issue trackers for our products on the Umbraco Github account.
If you have product feedback, you're welcome to reach out to us at product@umbraco.com.