Two thirds of web and digital agencies choose to use headless CMS at least some of the time, with 48% seeing an increased demand for such projects. But for which projects do they use headless CMS? And why? 
What is a Headless CMS?
A headless CMS removes the presentation layer (the "head") from the CMS, while keeping the interface necessary to add content. This allows content to be delivered to any channel required - be it a static website, mobile app, smart hub or AR interface - while maintaining structured and user-friendly content management.
Developers can therefore create agile solutions with the newest technologies, and content managers and editors retain control over their content, and deploy it across multiple platforms and channels - with the click of a button.

"Headless CMS is truly an enabler; Companies with a fast go-to-market strategy cannot afford to spend too much time creating solutions. They need a content management system that is designed to be scalable and agile from the start, which is why we're seeing the headless CMS market flourish in many industries."
The survey
We asked 79 agencies from Europe to the US to share their experience with demand for headless CMS, and which instances they chose headless as the best solution.
The consistent result across agencies were two main reasons for choosing headless - delivery of content to multiple channels, and consolidation of content. 

"Umbraco's report indicates that digital agencies are experiencing higher demand for headless CMS from their clients. Brands increasingly have multiple channels across web, social and mobile and the headache of managing them. Anything that makes businesses more relevant, agile, flexible and scalable is therefore welcomed. Hence the embracing of headless!"
What the results tell us
The survey results show that brands have an increasingly digital presence, and need the technology to maintain that; with the right headless CMS, web and digital agencies can deliver just that. 
To stay ahead of the competition, speed, agility and flexibility are key. With headless CMS, agencies can create tailor-made solutions using powerful new technologies. 
The hard part is finding the right one. 
At Umbraco, we think it's important for both the agency and client to have a friendly experience with the CMS - that's why we keep both editor experience and developer flexibility at the forefront of our own headless CMS - Umbraco Heartcore.

"It's clear from the results that we continue to see an increased demand for a combination of great editor experiences with content delivery flexibility. The headless features we've delivered with Umbraco Heartcore have been well received and we are confirmed in our path to continue to deliver great Umbraco services to meet the increased need for headless flexibility in the future."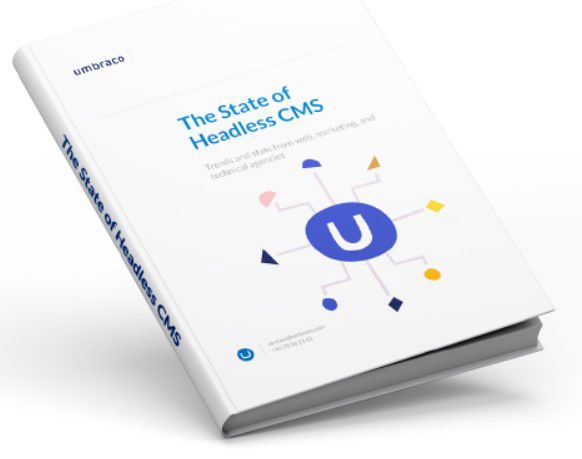 Download the report
Want to take a look through the data yourself? 
In early 2021 we released a report of the Umbraco Headless Survey which you can download right here and now - at no charge.