Open source spirit gone local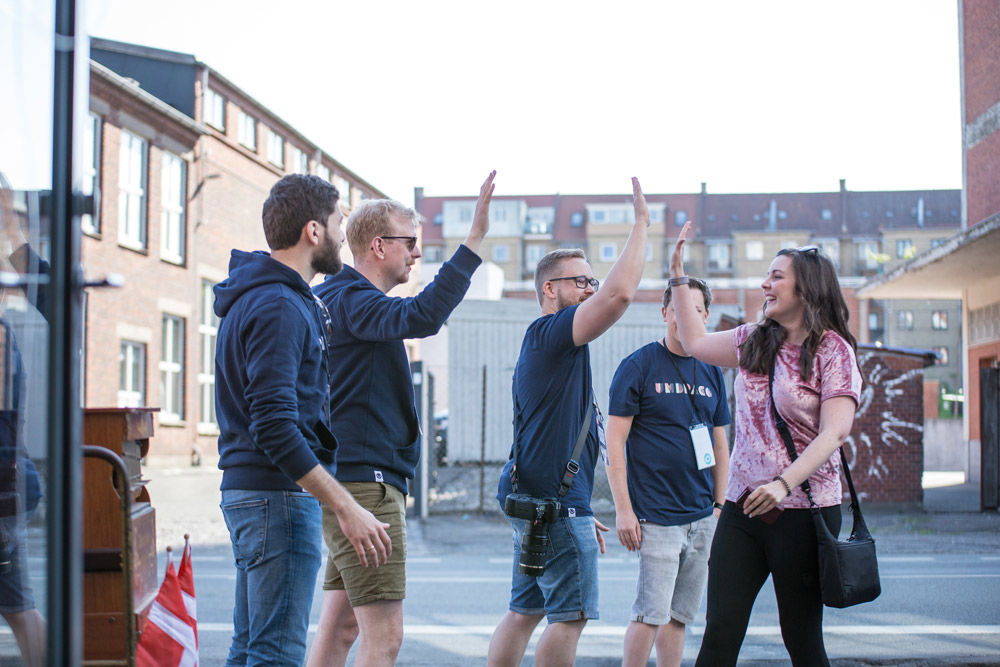 If you are using Umbraco, you are probably aware that it is on open source software. And by being open, we do not just let you use the product for free, we've also opened up for the opportunity to collaborate in order to continue making the CMS even better and even simpler for all its users.
So what has this got to do with the relationship between Umbraco and Odense?
Well, because it's more or less the same philosophy that encourages us to be actively involved in the local tech community in Odense; you get something and then you give something back, and then (hopefully), you end up with something that's even better for everyone who's involved. It also boils down to the belief that when you open up and share, you quite often get very valuable feedback or knowledge in return. Truth is, you don't know everything, but you know something so opening up and sharing simply makes sense in order to support the common interest of sustainability - or growth.
On a daily basis, we experience the great value of this philosophy when it comes to Umbraco - and we'd like to give a massive H5YR (high five you rock!) to all contributors in any format out there (PRs, meetups, festivals, articles etc.).
But how do we transfer this to the local?
Talk is cheap, but actions are priceless 💙

Being located in Odense means that we are able to take part in the local tech ecosystem. An ecosystem that is thriving due to the support and interest from the local authorities as well as trade associations like Technology Denmark and The Danish ICT Industry Association (IT-Branchen) and local educational institutions like UCL University College and the University of Southern Denmark. Not to forget the local network of tech companies - big or small - who also have an interest in making sure that Odense will continue to be a fruitful city for tech. 
So how do we "walk the talk"?
We take part in many initiatives, but here we'd like to highlight two of our most recent ones - two initiatives we're extremely proud of:
How we get 8-year-olds interested in coding
Every Wednesday, 6 employees from Umbraco HQ stick around the office past their normal working hours. Not because they're doing overtime. Not because they're drinking beer - but because they are all volunteers at the Umbraco HQ Coding Pirates division.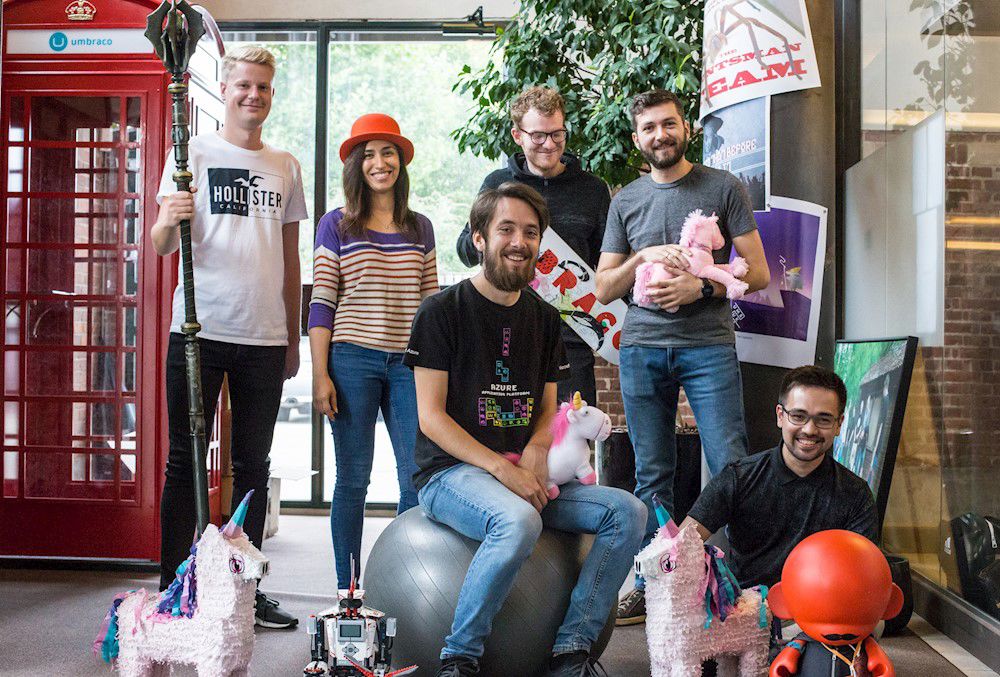 Back in October 2018, we opened our doors for this division. A division currently consisting of 11 curious youngsters (6 boys, 5 girls) from the age 8 - 14.
So what is Coding Pirates?
In the NGOs own words, Coding Pirates' purpose is to further children's productive and creative IT-skills through the conduction of regular club evenings. At these club evenings, the children get to play around with micro bits or get to play specially designed games where coding becomes necessary in order to complete various missions. They basically get to play while learning.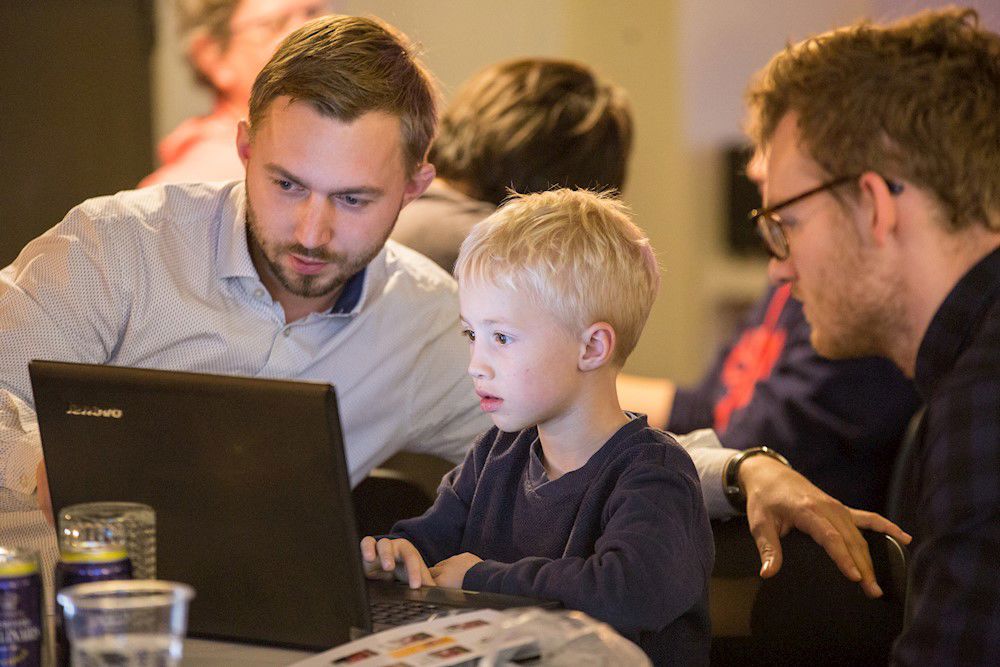 Coding Pirates is a great way to promote and create curiosity around tech and code from a very young age for children in the local area. And, of course, that is why we at Umbraco HQ wanted in on this great initiative!
We see this as a way of contributing to further and hopefully future-proof the tech industry in Odense. And based on the feedback so far, we can see that it's a very rewarding initiative - both for the children and for the volunteers.
You should never stop learning (or stop playing)!
Learning new things shouldn't have an age limit. And with technology constantly developing, there is a continuing need for people to develop and learn alongside it. And just like the children at Coding Pirates, the feeling of joy and achievement when learning new skills don't stop just because you become an adult. But that can sometimes be forgotten in the rush of everyday life.
That is one of the main reasons behind Cloud Club. A club started by members of Umbraco HQ in order to develop and inspire people who are working with tech in their day-to-day job. It's a local club with a focus on sharing knowledge through events, meetups and workshops on Funen and especially, Odense.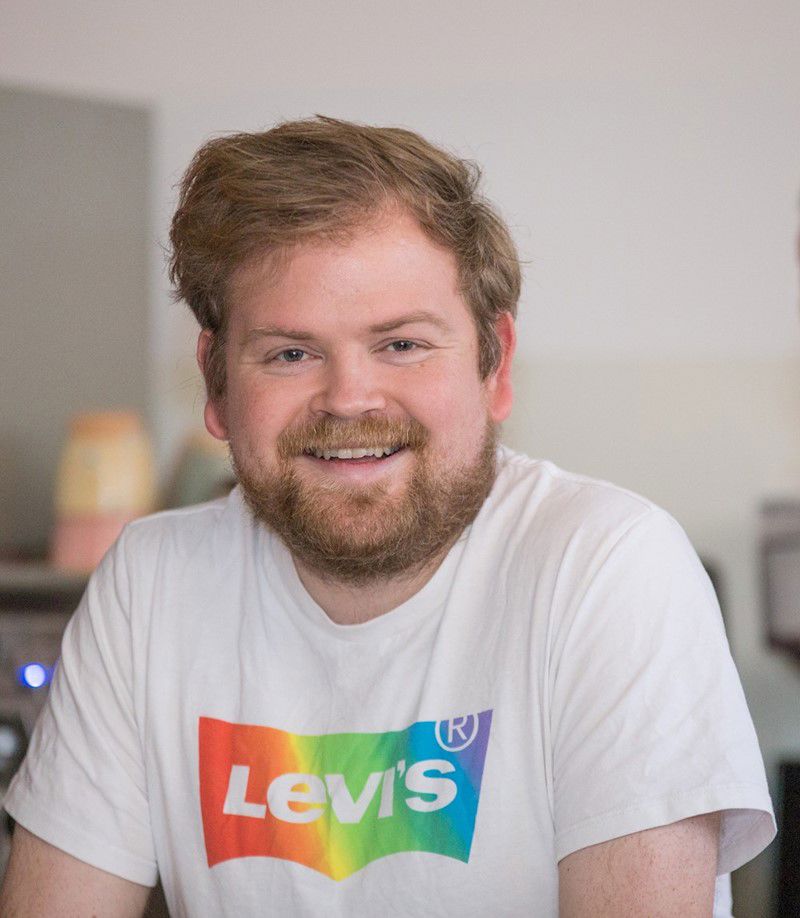 "We see Cloud Club as a club that provides easily accessible learning for tech-minded people in Odense. We invite everyone to join and to share and we've quickly discovered that Odense is full of interesting tech organisations and departments that each can teach or inspire each other. And then it also creates a social network for like-minded people in the local area - not for their managers but for the people who actually work with IT every day.
The combination of learning and networking is something we hope will both attract as well as keep tech-talents in Odense, and with the growing interest in Cloud Club, we're sure we're on to something great with this initiative" Joachim Stapelfelt, Steward of Reliable Operations at Umbraco and co-founder of Cloud Club.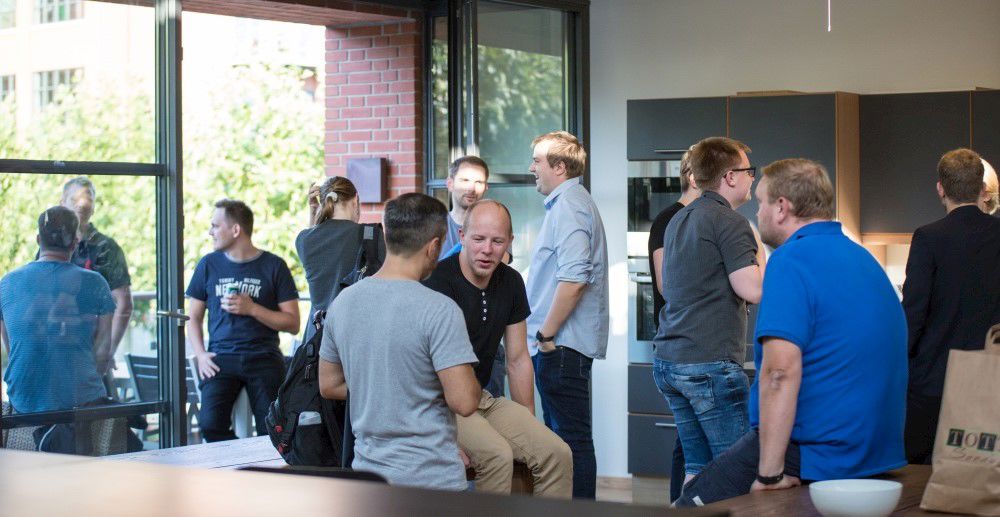 Cloud Club has already hosted several events such as a talk about containers in Azure by Gustav Kalata from Microsoft as well as hosted free Azure training workshops. The meetup group currently has 240 members and for an upcoming event, 100 attendees have signed up to hear about how the Danish national TV station; TV2, got their streaming service TV2 Play running Kubernetes in AWS.
All about sharing knowledge - only a pinch of Umbraco
Keep tech fun - no matter age. That's kind of the theme for both initiatives mentioned above. And by pitching in, we hope the tech industry in Odense will keep on blooming for years to come.
And yes, we mean the tech industry, not just Umbraco. Because neither Coding Pirates or Cloud Club is about teaching attendees Umbraco - let's be honest, it might become a topic now and then, but it's far from the main purpose.
We see both initiatives as a way of contributing to further and hopefully future-proof the tech industry in Odense. And luckily, with the support and interest we are experiencing from local businesses, trade organisations etc. this seems like a very achievable mission.
All in all, that is why Odense and Umbraco make such a good and future-proof match.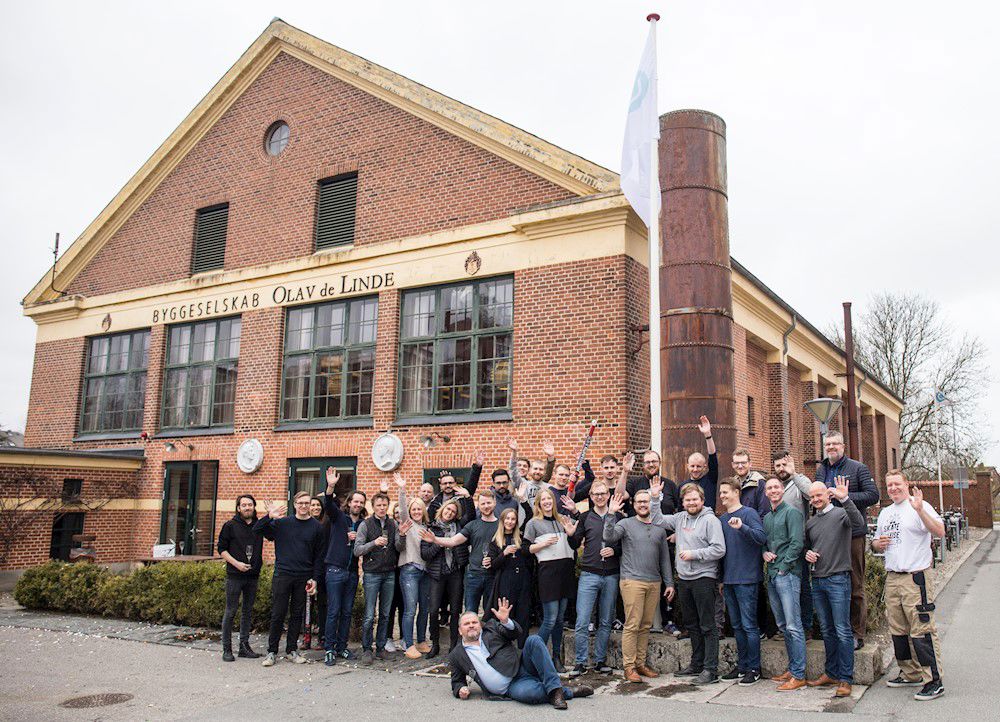 Oh, if you want to know more about the two initiatives, you'll be able to find Joachim (Cloud Club) and Ilham (Coding Pirates) at Codegarden where they'll be happy to tell you more. Also, the organisation behind Coding Pirates has its own website and Cloud Club has its own website, meetup group and Twitter - so please reach out there if these initiatives have spiked your interest.