Overview: 
New release: Custom Grid Editors for Umbraco Heartcore
There's an exciting new feature available in Umbraco Heartcore, the headless version of Umbraco CMS, that will help you tailor the editing experience to specific needs. You can now add custom Grid Editors to the Grid Layout Property Editor. 
Building Bridges
Not only can you write your own Grid Editors, but you can also utilize Umbraco components like the Rich Text Editor, Content Picker, and Media Picker through the use of our new open-source project 'backoffice bridge', which is shipped as part of Umbraco Heartcore. The Bridge is created so you can rely on writing editors for Umbraco Heartcore and not worry about the implementation behind (currently AngularJS), and also help ease migration to a new backoffice implementation.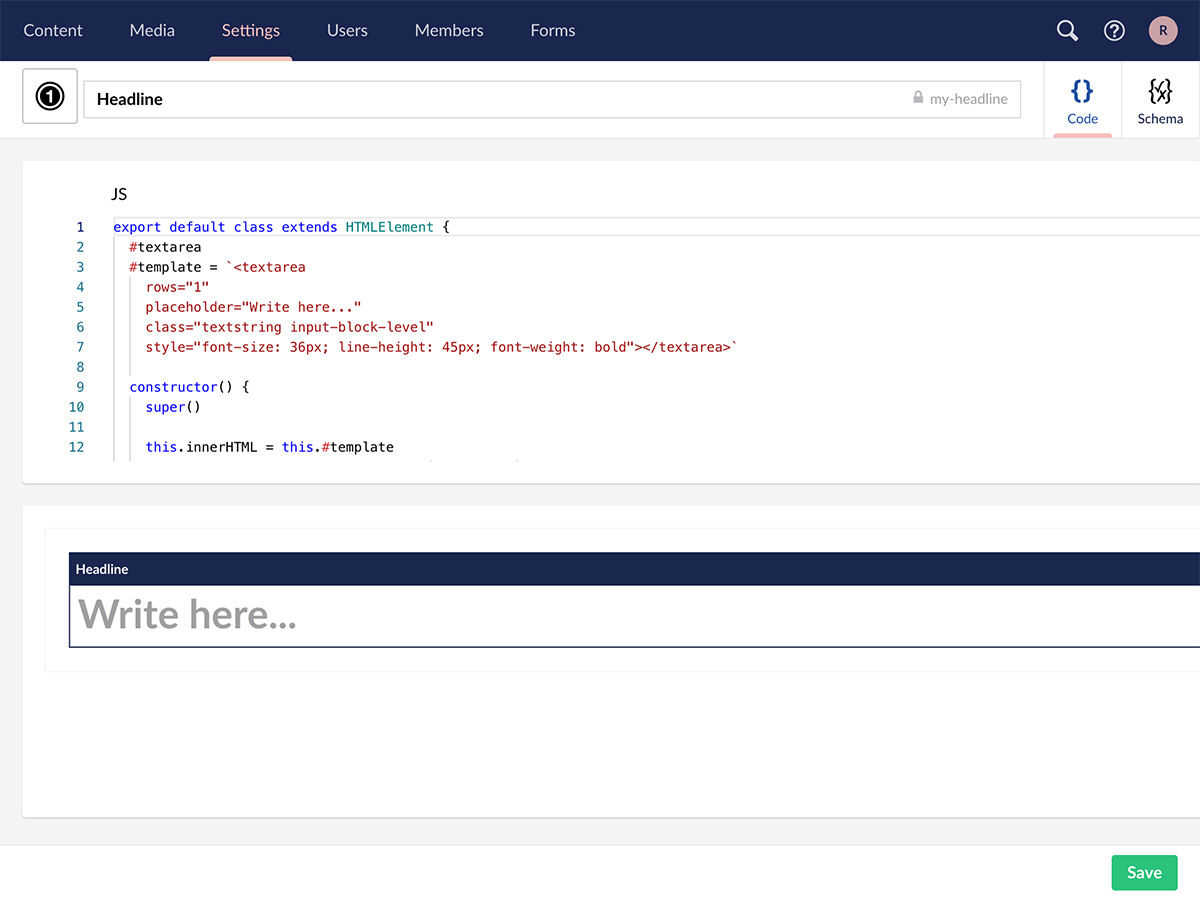 The Headless Bridge is open-source, so if you want to see what it's all about, give feedback, report issues or contribute to the project, head over to the Umbraco.Headless.Backoffice.Bridge Github repository.
Getting Started
To help you get started, there is a brand new guide for Custom Grid Editors in Umbraco Heartcore up in the documentation. Here you get a thorough explanation of the concept and a step-by-step guide to building a Grid Editor.
If you haven't tried out Umbraco Heartcore yet, there is a 14-day free trial available and you can read more about in the product section.
Released on Tuesday, July 5, 2022
New release: URL Inspection Tool for Umbraco CMS
Continuing to expand the integration capabilities of Umbraco, there is now a new package available that integrates Google Search Console directly into the backoffice. Google Search Console helps you measure your site traffic and performance, fix issues, and improve Google Search results - so a great tool for ensuring good SEO.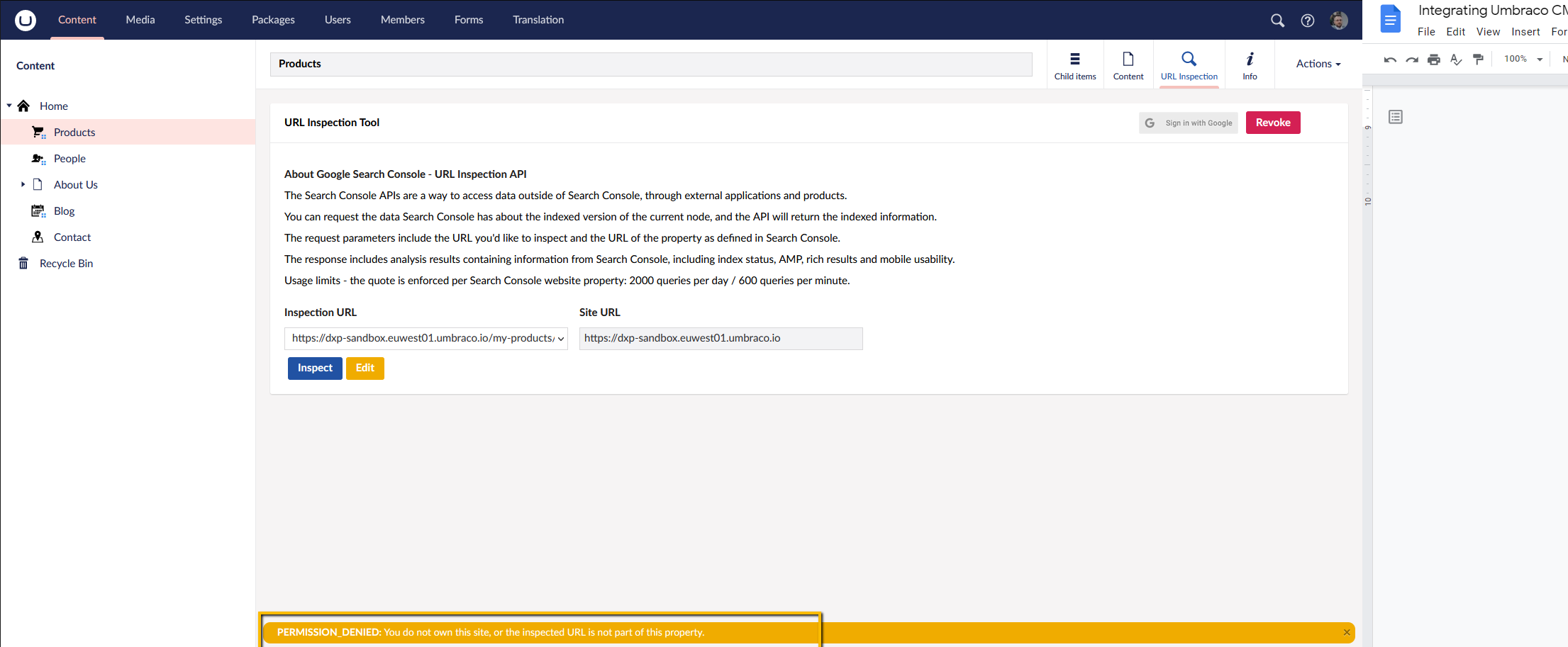 The package adds a new Content App, URL Inspection, and provides you with information for individual Content Items and URLs, and of course, works with multiple domains/languages. You can read more about the package and how to add it to your projects in the Integrating Umbraco CMS with Google Search Console blog post.
New release: Patches
This week several patches were released and rolled out to Umbraco Cloud and Heartcore projects.
Follow the links above for release notes. The Umbraco Heartcore update contained the new Custom Grid Editors feature and unfortunately contained an issue that affected several projects. We're sorry for any inconvenience this has caused. A root cause analysis has been published, including steps to avoid this in the future. 
Released on Tuesday, July 5, 2022
Upcoming release: More patches
Next Tuesday Umbraco Deploy will get no less than 3 new patches, one each for Deploy on Umbraco 8, 9, and 10. And yesterday Umbraco Forms received another patch in version 10.0.4. You can find the release notes and details on the Umbraco Forms and Deploy pages. Umbraco Cloud projects will be automatically upgraded next Tuesday.
Scheduled for release on Tuesday, July 12, 2022

Updates to the Product Roadmap
With several new releases ticked off we have moved items up on the Product Roadmap, added new items, and adjusted some target release dates:
New in "Now"
Zapier Integration for Umbraco CMS (DXP)
The target release date for the Zapier integration has been adjusted slightly.
Target release: July 12, 2022
Redirects API for Umbraco Heartcore
With the release of Custom Grid Editors for Umbraco Heartcore, we have now started working on the new Redirects API. 
Target release: Q3, 2022
New in "Next"
REST API served from Content Delivery Platform for Umbraco Heartcore
As part of improving the Heartcore speed and reliability, we intend to move the REST API to be served by our Content Delivery Platform (CDP). Currently, the REST API IS served by the CMS instance by default while both the GraphQL and Preview APIs are served from the CDP. By having the REST API served from the CDP we run it independent of Umbraco which allows for scaling it better and more efficiently. An added benefit is that the APIs running on top of the CDP will not be affected by upgrades or deployments within the Heartcore project.
MS Dynamics integration for Umbraco CMS (DXP)
Integrations between Umbraco and Microsoft Dynamics. We are currently exploring the options and will have more information on the integration(s) soon.
Target release: Q2, 2022
New in "Later"
AJAX features for Umbraco Forms
Adding features to Umbraco Forms to better support rendering and submission forms without server-side templating and full-page post-backs.
Moved to Roadmap History ✔️
Google search console API for Umbraco CMS (DXP)
Umbraco package consisting of a Content App that will integrate with the Google search console URL inspection API, presenting information to allow developers and marketers to debug and optimize their pages. Read more in the Integrating Umbraco CMS with Google Search Console - URL Inspection Tool blog post.
Released on July 5, 2022
Custom Grid Editors for Umbraco Heartcore
On the road towards custom Property Editors in the Umbraco Heartcore backoffice, we have made it possible to create custom editors for the Grid. Grid Editors are simple additions to the Grid Layout Property Editor and are created via the backoffice. A Grid Editor uses a combination of HTML, Javascript, CSS, and Web Components, which enables developers to tailor the editor experience of the Grid in Heartcore.
Released on July 5, 2022

See the Roadmap History page for the full timeline.
… Until next time
A large part of the work we do is inspired by the feedback we get from you. If you find issues or have specific feature requests, you can find the issue trackers for our products on the Umbraco Github account.
If you have product feedback, you're welcome to reach out to us at product@umbraco.com.