Overview: 
New release: Umbraco 9.3 
Are you working with authentication, want to store Media in a custom folder, or just using Umbraco in general (😉)? Then Umbraco 9.3 is definitely the upgrade for you. 
You get a bunch of great tools to set up authentications for the built-in Member functionality in Umbraco. This means developers can add 2FA, integrate external login providers, set up auto-linking, and more, with the improved support for OAuth. 
You'll also find updates around how custom Media paths are handled, new (and improved) runtime notifications, and some great performance enhancements.



Get the details on this and much more in the Umbraco 9.3 release blog post. 
Umbraco 9.3 was released on February 10, 2022
New release: Umbraco 8.18 LTS
The very last minor release for Umbraco 8 is finally out. It's been months in the making, as we wanted to pack as many goodies as possible from both HQ and the community, into this release. 120 new features, improvements and fixes, and a staggering 93 of those submitted by the friendliest community in the 🌍 
History Cleanup will help you keep your Umbraco installations lean and performant, updates to the Log Viewer and Examine Dashboard make debugging an even better experience, support for Package Telemetry will help improve statistics for Umbraco packages, and we could keep going on… This and a whole lot more are all available in Umbraco 8.18. Making it a great send-off (at least in a minor sense), for Umbraco 8.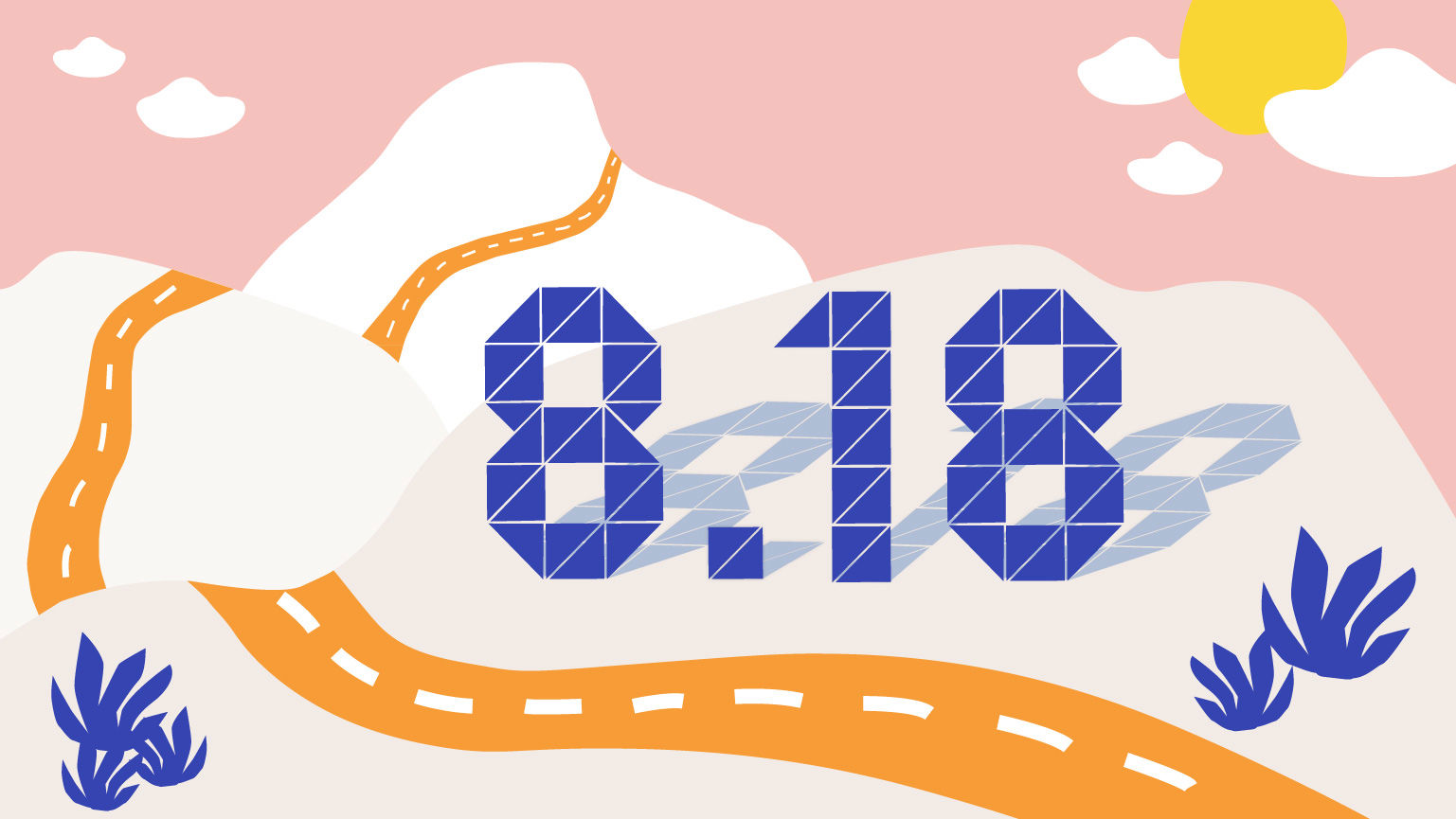 As this is the last minor release for Umbraco 8 it is also considered an LTS release, so you can rest assured that it will receive relevant patches and security updates for years to come. Read more about this and all the great features in the Umbraco 8.18 release blog post.
Umbraco 8.18 was released on February 24, 2022
New releases: Patches
Another round of patches are out for Umbraco CMS, Deploy, and Forms:
Follow the links above for release notes and details on fixes. 
Upcoming release: Forms 8.11/9.3 and Deploy 4.5/9.3 (release candidates are out 🎉)
Next week some fantastic additions are coming to both Umbraco Forms and Deploy with new minor releases compatible with Umbraco 8 and 9.
Release candidates are out and you can try out a number of new features such as permission improvements and editable entries for Umbraco Forms, Content Comparison and Member Deployment for Deploy, and more. Get all the details on how the new functionality works in the release candidate blog post.
New Umbraco Cloud release notes, update, and Office Hours
New features are out for Umbraco Cloud and Heartcore projects. 
You now have access to a top 10 list of the most requested pages in your project via the Usage page on a project.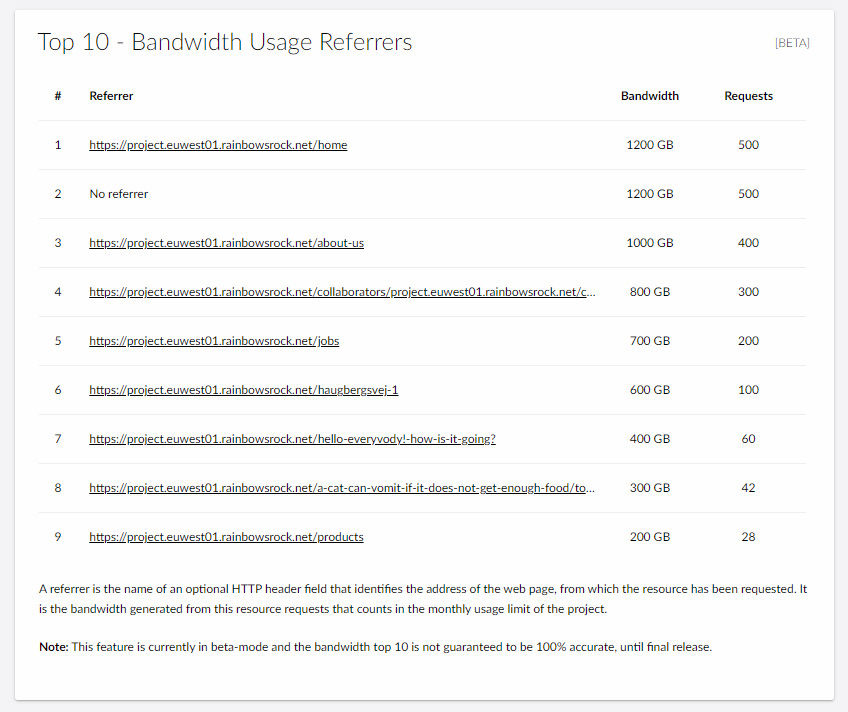 You'll also find the invite workflow has been improved with the addition of selecting backoffice user groups on a per-environment basis. Finally, static webhook IP addresses have been added for Umbraco Heartcore projects to make it easier to use these with external services.
Read all about the new features in the Release Notes for March 2, 2022. 
Cloud Update for February 2022
That's not all the news on Umbraco Cloud. January and February have been busy months with 15+ new features and improvements that make managing, developing, and hosting sites on Umbraco Cloud even easier. 

You can get details on this along with a bunch of additions and changes to Cloud-related items on the product roadmap in the latest Umbraco Cloud Update for February 2022.
Community Office Hours - All things Umbraco Cloud
A new community Office Hours stream took place last Wednesday, February 23. This time the topic was centered around Umbraco Cloud and the improvements that have been made over the past year as well as looking at what is coming in the near future.



You can (re)watch the entire stream on the Umbraco Community YouTube channel, where Morten, Søren, and Kristian from the Cloud development team, and Frans de Jong from Cloud Powerhouse Webwonders answer questions from the community and discuss upcoming features such as a customizable Projects Overview, security settings and more.
Future-proofing the backoffice
Exciting news on the project to future-proof Umbraco's backoffice was posted this morning. The implementation phase is starting up and Jacob Overgaard, team lead on the frontend team, gives a status on how far we've come with the UI Library and RFC process and looks at the next steps.
Read all about the project and how you can get involved in this blog post.

Updates to the Roadmap
The Product Roadmap continues to get populated with some really exciting things and there are a number of additions and updates once again. Let's tak ea look at what has c
New in "Now"
Content Comparison for Umbraco Deploy
This feature allows Umbraco Cloud users, and projects using Umbraco Deploy on-premises, to compare content between environments prior to a transfer. The feature is done and can be tested in the current release candidate for Umbraco Deploy. 
Target release: March 8, 2022, as part of Umbraco Deploy 4.5/9.3
Regional Hosting Options for Umbraco Cloud
The ability to host and serve Umbraco Cloud projects in additional regions, starting with the US. This item has been moved from Next to Now as implementation work has started. 
Target release: Q2, 2022
Improvements to item relations/tracking For Umbraco CMS
Incorporating the great features of the Nexu package in Umbraco CMS means it's easier than ever to see where your content is used and if it is safe to delete items and keep your installations clean and efficient. This will be available in Umbraco 9.4 and ready for testing in a few weeks.
Target release: March 24, 2022
New in "Next"
Customizable Projects Overview for Umbraco Cloud
A better and more efficient overview of your Umbraco Cloud and Heartcore projects with relevant data. Currently prototyping and gathering feedback before implementation starts. You can learn more about this and see a sneak peek in the recent Community Office Hours video. 
Design and build of new marketplace solution (DXP)
For Umbraco 9+ packages and to replace the existing Umbraco Apps. This will include new functionality to integrate with NuGet as well as a combination of existing features found in both the package section of Our.umbraco.com and Apps on umbraco.com.
New in "Later"
Starter kits for Umbraco Cloud
With this feature, you can choose from one or more Starter Kits (Themes), when creating a new Umbraco Cloud project. This will make it easier to test Umbraco Cloud, demo Umbraco, and help give a head-start for projects.
Moved to Product Roadmap History ✅
Semrush integration for Umbraco CMS (DXP)
As part of our Composable DXP (Digital Experience Platform) strategy, we've built and released a package that provides easy integration with SemRush adding additional SEO capabilities to Umbraco. You can read all about the new integration and how to get your hands on it in the Integrating Umbraco CMS with Semrush blog post.
Released on March 1st, 2022
… Until next time
A large part of the work we do is inspired by the feedback we get from you. For issues and specific feature requests, you can find the issue trackers for our products on the Umbraco Github account.
If you have product feedback, you're welcome to reach out to us at product@umbraco.com.