Overview: 
Upcoming release: Umbraco 10 (RC4 is now available 🎉)
Upcoming release: Umbraco Forms 10 & Umbraco Deploy 10 (beta is available🎉)
New release: Managing CDN and Caching Optimizations on Umbraco Cloud 🌥️
New release: Umbraco 8.18.4
Say hi to the Backoffice Community Team 👋
Updates to the Roadmap
Codegarden full schedule and ticket deadline 
Upcoming release: Umbraco 10 (RC4 is now available 🎉)
A couple of weeks back the release candidate for Umbraco 10 was published and the reception has been amazing! You've already provided us with feedback that will help make the final release even better and on Friday, May 20, 2022, the second release candidate was released. We hope you keep testing different scenarios of using Umbraco 10 and report back if you find anything that needs to be addressed, or just let us know how it's going - we've seen some great tweets already 💙

Emma, our resident Director of Developer Relations, has talked to some of the many community members that have already helped test the release candidate for Umbraco 10. Get the full story in the "What do the developers think of Umbraco 10?" blog post.
For more details on Umbraco 10 see the release candidate blog post and the release notes for details on RC4 specifically. 
Target release: June 16, 2022
Upcoming release: Umbraco Forms 10 & Umbraco Deploy 10(release candidates are available🎉)
Yesterday, Umbraco Forms 10 and Umbraco Deploy 10 release candidates were made available for testing as well. While they are new major versions, the changes have been made primarily to ensure full support for running on Umbraco 10. This does include a few breaking changes but hopefully nothing that will affect you. Functionally they are equivalent to the 9 versions. You can read the details in the version-specific upgrade notes for Umbraco Forms and Deploy.
Target release: June 16, 2022
New release: Managing CDN and Caching Optimizations on Umbraco Cloud 🌥️
Umbraco Cloud projects just got a whole range of new features and options to help surface and manage options regarding CDN (Content Delivery Network) and caching. This means you are able to add, and purge, the caching of various assets, and it can be done on a per hostname basis.
You might have already noticed the new features in the Settings menu on your project(s) as it has been available for a couple of weeks, we officially released it last Friday along with thorough documentation on all the available features. 
Read more about this and the other great features, Improved Organization Invite Workflow and Top 50 for Media Storage, in the Cloud Release Notes for May 23, 2022.
Released Friday, May 20, 2022
New release: Umbraco 8.18.4
A patch has been released with a few bug fixes, some of them ported back from Umbraco 9, to make sure your Umbraco 8 installations are running smoothly. If you're looking to upgrade from Umbraco 7 to 8 (and maybe even 9 after that 😉) you'll find a useful fix that addresses an issue in database migration. You can see all the fixed issues and get your hands on 8.18.4 over on the download page.
Released Tuesday, May 17, 2022
Say hi to the Backoffice Community Team 👋
The very exciting project to future-proof the Umbraco backoffice is well underway and has gotten a serious boost with the newly (re)formed Backoffice Community Team. These wonderful community members have volunteered to lend their expertise, experience, and knowledge to help out as we enter the implementation phase.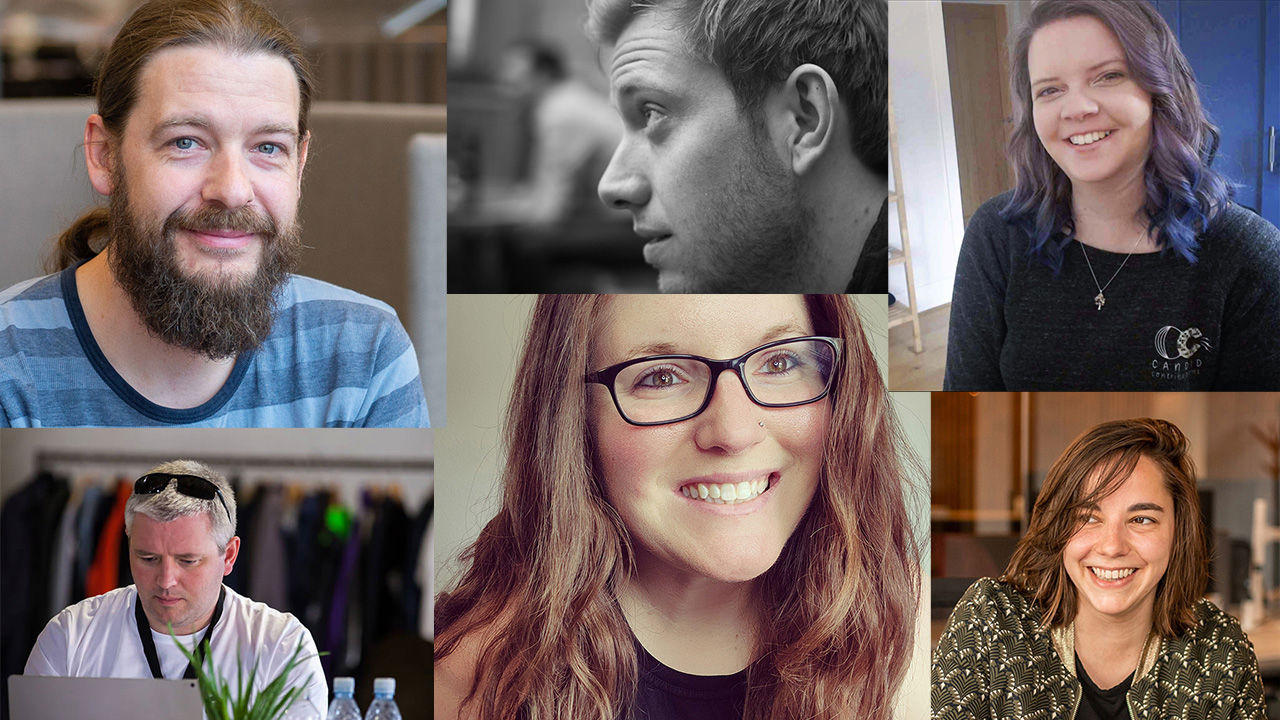 Very exciting times ahead indeed and a huge HIGH FIVE YOU ROCK to Laura, Maude, Blake, Kenn, Matt, and Lee for signing up. What a team! 
Team Steward will be Jacob Overgaard and he's so excited that he's written an entire blog post about it. So if you want to know more about the team and what they'll be up to, check out the Introducing the new-new Backoffice Community Team blog post.

Updates to the Roadmap
As always, there are updates to the Product Roadmap 
New in "Now"
Dedicated Tiers for Umbraco Cloud
New features that will allow you to scale your Umbraco Cloud projects with more resources and dedicated hardware - at the click of a button. 
Target release: Q3, 2022 
Two-factor Authentication (2FA) for Umbraco Cloud & Heartcore
You will be able to use 2FA for the Umbraco Cloud portal and backoffice logins on both Cloud and Heartcore projects. This item has been moved from "Next" to "Now".
Target release: Q2, 2022
New in "Next"
Block-based Grid editor for Umbraco CMS
Work on a new replacement for the popular Grid Layouts editor is ramping up. You might have seen the interesting discussion and ideas on Twitter, and there's more to come on this soon. This item has been moved from "Later" to "Next".
New in "Roadmap History"
With the aforementioned release of new caching and CDN features for Umbraco Cloud, this item has been added to the Roadmap History page along with the Media Storage Top 50 for Umbraco Cloud. You can read more about both features in the latest Cloud release notes.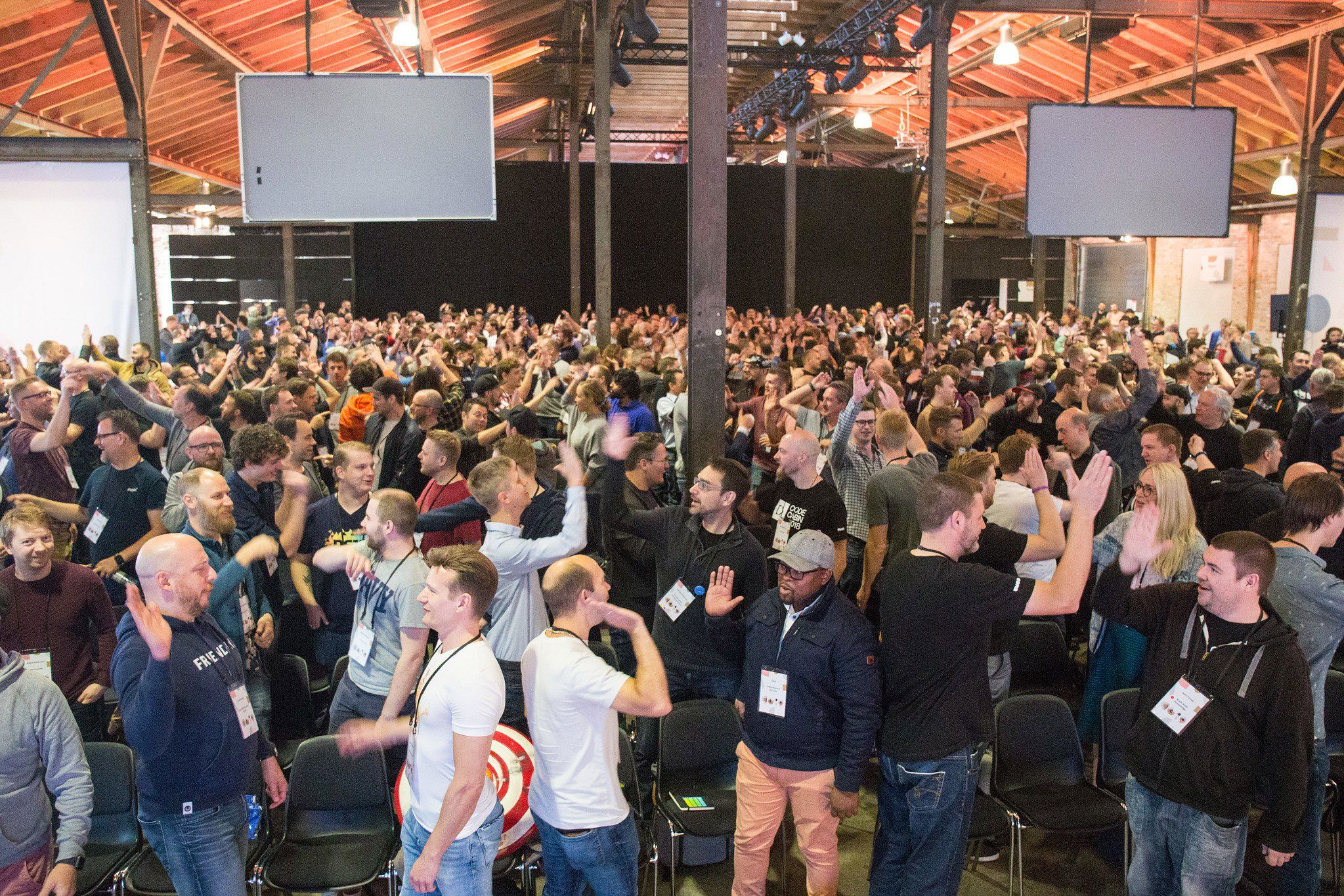 The full Codegarden program and schedule are here!
The countdown to Umbraco Codegarden is on! 3 more weeks and we can finally open the doors to an in-person conference here in Odense (and the virtual doors for those that can't join IRL). Umbraco HQ is absolutely buzzing with excitement and a lot of hard work to put on the best conference possible for our wonderful partners and community members. 
The full program is out now, so you can start planning your Codegarden experience, and whether you're joining us in Odense or not there are plenty of chances to contribute to this year's Codegarden. In the spirit of open-source we do accept pull requests as well 😀 See how to submit yours in the Codegarden Pre-party Drinks and Pull Requests blog post.
The clock is ticking ⏱️
The deadline for buying in-person tickets is quickly approaching. So if you are planning to come to Odense to experience the friendly vibe but haven't gotten around to purchasing the ticket(s) yet, hurry up:
The deadline for in-person tickets is, June 1 11.59pm CEST, 2022
You can read more about the different tickets and get your order in right here.
… Until next time
A large part of the work we do is inspired by the feedback we get from you. For issues and specific feature requests, you can find the issue trackers for our products on the Umbraco Github account.
If you have product feedback, you're welcome to reach out to us at product@umbraco.com.