A new addition to the Umbraco Training Team
Say hello to Gabriel. 
Our new extremely friendly and talented Umbraco trainer!
… actually, he's not new as such as he's already been a part-time trainer for more than a year. He's also been running our live Cloud and CMS webinars from their very beginning. And then you might have heard his voice on one of our Umbraco.TV tutorials - or chatted with him through our support. So please say hello to our experienced new trainer, Gabriel! 👏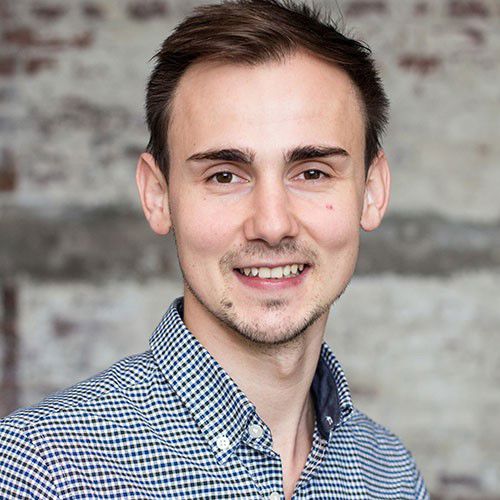 The "new" part? He's going to do Umbraco training full-time which is a very valuable addition to Umbraco training and the further development of courses!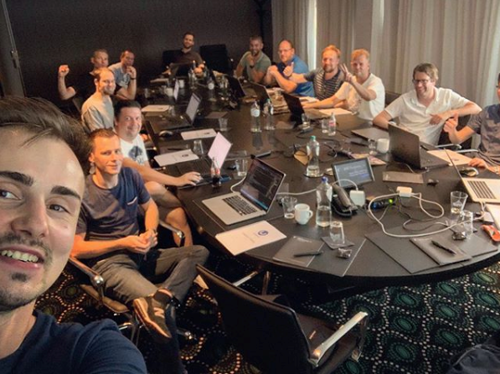 The Bridging Course period has been extended
A few weeks ago we were proud to announce the launch of the Umbraco version 7 to version 8 Bridging Courses. And we are very happy to see so much interest in these courses already! 
The Bridging Courses are specially designed courses that'll enable Umbraco 7 certified developers to bridge the gap between their 7 and 8 knowledge in the fastest, cheapest and most convenient way possible.
With the launch, we also announced that these Bridging Courses will be available until the end of 2019. We have now decided to extend the availability of these courses until the 31st of March 2020. The reason for this is that the launch of Umbraco 8.1. has been prolonged (will be released on the 9th of July 2019). We have been made aware of the fact that many of you have been waiting for the 8.1. release before jumping onboard the "Umbraco 8" wagon, thus we have decided to prolong the Bridging Courses with 3 months, giving you plenty of time to go on the courses, upgrade your skills and certification and feel confident when starting your first Umbraco 8 project. 
If you are currently an Umbraco Certified Masters, this also means that we have extended the discount periods of the special Bridging Master Bundle. 
What if I've bought an Umbraco 7 course following the 1st of October 2018?
Part of the deal when buying a full Umbraco 7 training course following the 1st of October 2018, was that you'd get the equivalent Umbraco 8 Bridging Course as well - for free! 

We have now assigned all the free courses (including Load Balancing) and sent out an email to everyone who's entitled to one or more of the Bridging Courses for free - so if that's you, check your email today! (if you haven't got the email and you believe you're entitled to a free course, please reach out to my friendly colleague Dennis and he'll be able to guide you) 

More 2019 training dates coming up soon!
If you've had a look at our course schedule lately, you might have been thinking "Hmm… not many training dates in October, November, and December 🤔". Well, soon that will change! We are currently finalising the training dates for the remainder of 2019 and they will be online no later than the 31st of July 2019. 
Plan your training and new future skills - keep an eye out for the updated Umbraco training course calendar.