Yoana Vuchkova
Company name: Klevret 
Role: Business Developer
Country/region: Bulgaria
Currently reading: The Great Gatsby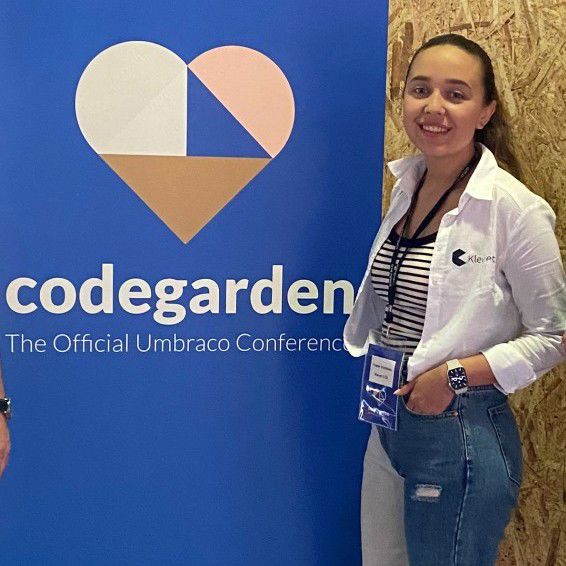 Meet Yoana
I've been working with Klevret since it came into existence, and Klevret have almost always been working with Umbraco - so I've been working with it for quite some time, around a decade! Alongside that I'm currently working towards finishing off my Bachelor's degree at the American University in Bulgaria.
I have my little tricks to make sure I receive everything I want from life, or from a person. Of course, hard work is a prerequisite for receiving anything at all, and my little tricks are just a little dash of seasoning. If I could have any superpower, it would be to be able to change people's mindset in controversial situations because sometimes their deep-rooted understanding hinders them from advancing further. This could spare a lot of pain and excruciating circumstances in our lives.
If I could be an animal, I'd be an owl (😀) because I pay attention to details and I am super observant. Also, I am quiet and deeply concentrated on the task. I don't speak much, but when I do, I always share truthful and valuable knowledge.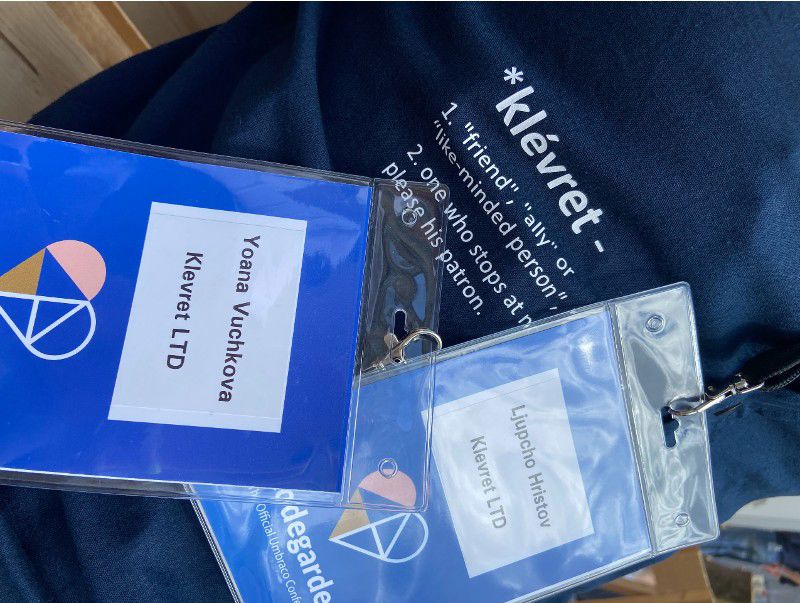 Klevret and Umbraco
LJ and Meto (Klevret's founders) have been actively engaging with Umbraco for around 13 years now. Back then, there were 2-3 websites made on Umbraco (version 4-something I think) that we needed to support, and that was our first close encounter with the CMS, with some XSLTs, and macros... Several years later Umbraco 7 came along, and from there we engaged very intensively in the whole Umbraco eco-system.
Becoming the first Umbraco Certified Partner in Bulgaria was a huge moment for us, and the experience that we had with the wider community - the hospitality and the openness - pleasantly surprised us.
With the Umbraco Community, you feel involved with people with a great mindset. You work together for the common good and work feels like such a pleasant experience.
Top tips for Umbraco newbies
Be open-minded and feel free to speak your mind because this is the most friendly community.
Play "All In" with Umbraco as I guarantee you will never be bored with such a fun team.
Make sure never to miss a Codegarden event. I attended for the first time in 2019, and it really was a one-of-a-kind experience.
On the radar
My main priority right now is contributing to Klevret's long-term goals, and afterwards I will do my best to enhance my career path. I really see myself doing my Masters in Italy two or three years from now. I have great memories from Italy including an octopus dish on top of the beautiful Vico Equense.
Aside from that, owning and taking care of a bunch of horses is so on top of the bucket list 😀
---
Is there someone you'd like to nominate for a uProfile?
Do you know someone who you deserves some spotlight on their Umbraco journey or, the difference they make in the Umbraco Community? Here's how to nominate a uProfile candidate 🙌