https://www.livingdata.de/
LivingData is the leading software and system provider for the public sector in the German state of Bavaria. When re-launching their product komXcms, a custom web page builder for municipalities and administrative districts, LivingData chose Umbraco as their new CMS and Umbraco Gold Partner, byte5, as their partner. Right now there are about 100 websites running on the developed Umbraco-based system all over Bavaria.
Skills used
Accessibility
Communication
Content Creation
Sector
Public sector & charity
Information technology
Professional services
The worries
With the online world developing constantly, what also changes are the demands that municipalities and administrative districts have for their websites. A development that is very challenging for companies like LivingData, who started in 1997 as a software and system provider facing the standard needs of the public sector. Their portfolio includes tools for address and data organisation as well as a strong solution for website creation.

Until 2015 both of these functions were combined in LivingData's self-developed software; komXpress, which could no longer match the modern functionality standards demanded by the public sector. This new development made it necessary to focus on website creation with modern design and usability. A website creation that would also make it easy for their customers, the public administrators, to become editors.

"We decided to go for Umbraco since its ASP.NET basis was a perfect match for our previous software environment. We have learned to use the CMS as a strong tool kit for basic functions, that – due to its MIT licence – can be adjusted to our customers' needs,"
Since an in-house development would have been immensely time-consuming and expensive for the company, and because the new system of choice, Umbraco, was completely new to most of their in-house developers, LivingData decided to ask us, byte5, for help.
The "healing"
The new development was carried out by two LivingData in-house developers and three byte5 experts, one of whom became project manager. While the LivingData team primarily concentrated on frontend tasks, the necessary Umbraco backend development was mostly done by byte5 developers.
The combination of the Umbraco expert knowledge from byte5 and the useful insight knowledge about the public sector's needs from LivingData helped to achieve the goal of building a system that is easy to use by the public administrators. Since the system's successful launch, nearly 100 web projects have been realised – and this tendency is growing!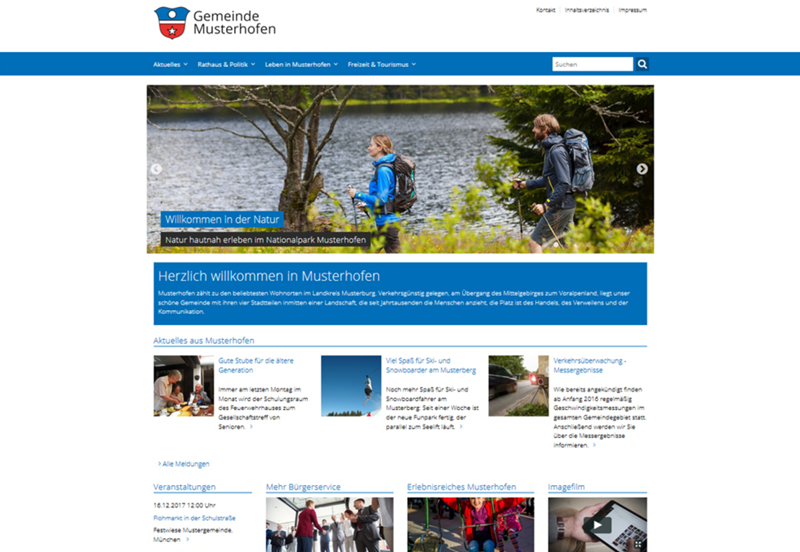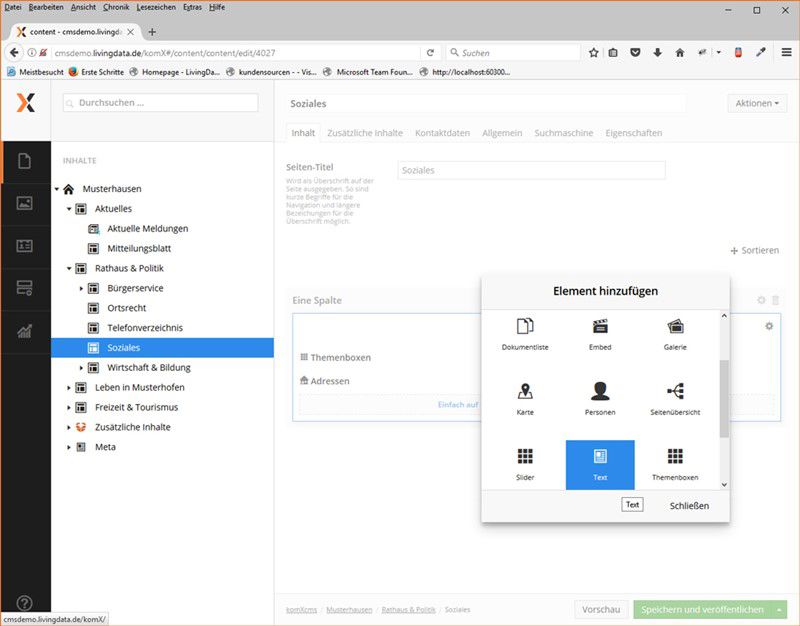 The happiness
After receiving initial help by byte5, including Umbraco certification training and backend development, LivingData's in-house developers were able to improve the system by themselves over the following months.
What has changed the most with the new system in place is the work that LivingData's customers do - the public administrators. Most of LivingData's editors are public administrators who have now started doing website work without any previous experience. They have gained a strong and intuitive system and they have noticed that many of the proposed alterations are based on actual ideas from their point of view. They now trust the system which leads them to trust their own creativity.

"What has made this project particularly exciting as well as challenging for us was the fact that we were able to use Umbraco as a framework in order to build a CMS that is practically made-to-measure for the industry it's being used in. As far as I know, there is no other CMS that gives you this kind of flexibility concerning licence and technology,"