https://www.scholl.ie/
Scholl is over a 100 years old, widespread global foot care brand. It is the leader in its field with products sold in over 50 countries. To coincide with a new global product launch, Scholl asked our Gold Partner The Cogworks to design and create three digital campaigns and undertake a global site migration from an old and unresponsive CMS to a new version of Umbraco 7, all within just 6 months.
Skills used
Design
SEO
Communication
Content Creation
The challenge
In order to reach the above defined goals it amounted to us, The Cogworks, migrating over 9000 pages of content, 1300 products in over 20 languages, and all of this within a tight deadline.
The challenge meant designing, developing and content populating 26 campaign microsites, 39 full sites in 20 languages, and creating a consistent Scholl brand identity globally.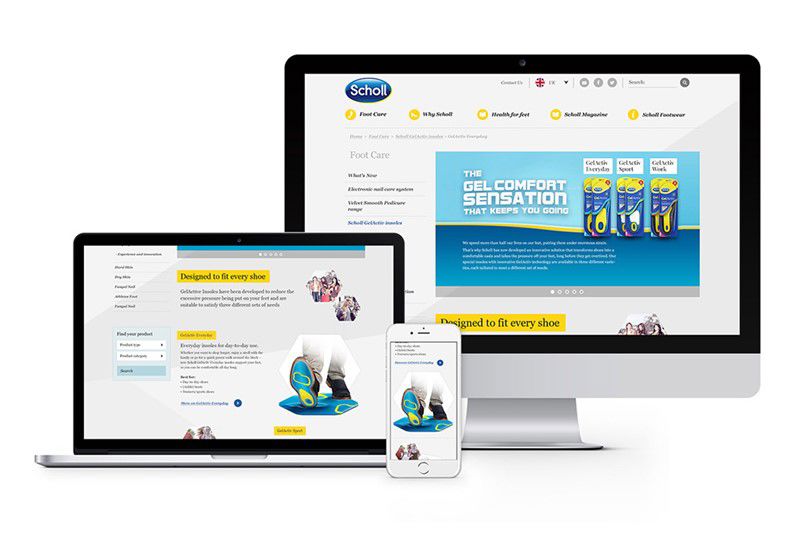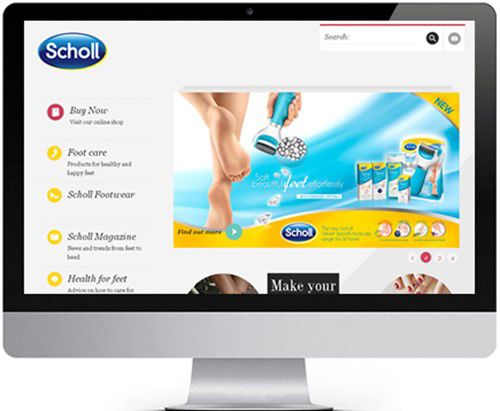 The solution
With such a tight deadline, efficiency and planning were critical factors to ensure the success of the project.

Taking team members from across our three main disciplines - design, development and content, we created a cross-functional unit that covered user experience, web design, information architecture, content delivery, Umbraco development and project management.
Our information architects discovered that the previous site was difficult to navigate with content buried deep in the structure that was almost impossible to find. Using our agile project management experience, we worked in short one week sprints.

We simplified the content and, using Umbraco, quickly delivered a set of high fidelity wireframes with a much cleaner design and content architecture. Then once agreed, our content delivery specialists worked closely with the developers to plan, style and deliver in parallel. 

Our team also had the complex task of managing the relationships between each of the local markets and their translation, SEO and media agencies to ensure localised content was created and delivered ready to be entered into the sites with enough time for launch.
The project timelines were challenging, but our agile approach and Umbraco flexibility allowed us to be reactive to changing requirements and each market was successfully launched as planned:

"Thanks to The Cogworks and their hard work on the project, and going above and beyond pretty much all the time to get the sites live!"
Results
Successfully launched 26 campaign sites across 14 key Scholl markets for Phase 1
Launched 4 priority market sites within 2 months for Phase 2
Migrated 39 Scholl websites across 20 languages containing over 9000 pages of content and 1300 products