https://www.asktili.com
Equator was given the challenging brief to design and build an innovative new product that would transform the energy market through delivering a "one-stop-shop" for tenants to set-up all their essential home services. The new product came to be Tili and it was crafted using Umbraco CMS. Equator will spill all the beans on the whole story:
Skills used
Branding
Design
Integrations
Mobile
Accessibility
Sector
Telecommunication services
Energy & utilities
Retail
Information technology
What Tili had to be
The aim of the project was to create a simple home move experience, which would in turn maximise the value of each home move opportunity.
This would be achieved through embedded GDPR compliance, improved data collection, increased direct debit uptake and the monetisation of customer leads.
The purpose of the new solution, or Ask Tili, was to maximise value of each home move opportunity, improve engagement with their users and create opportunity through post-sale engagement.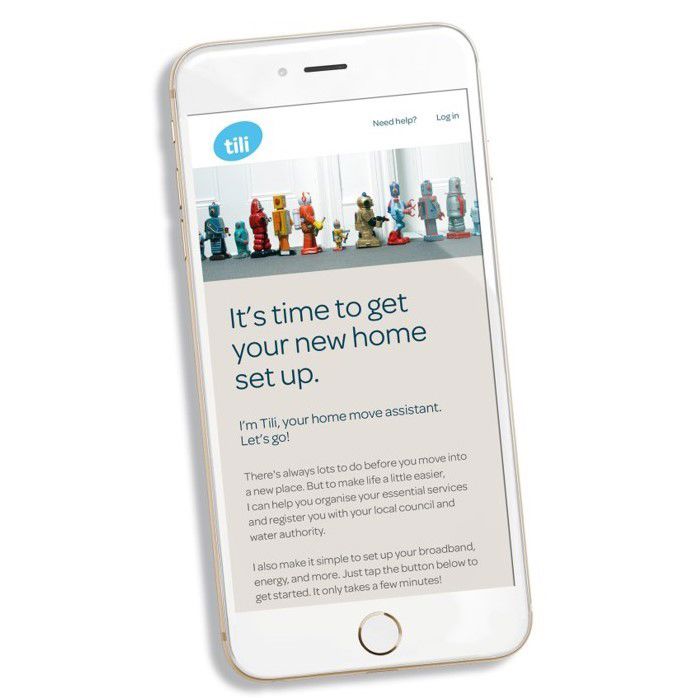 The key objectives...
Developing Tili we were aiming to provide:
A modern and secure end-to-end solution with a responsive UX.
A GDPR compliant and user-friendly solution for assisting busy letting agents.
A user-friendly solution that creates a fast, secure, and simple service through the efficient and effective collection of data.
A solution that can be easily white-labelled, without the need for redesign or restructuring of UX, by letting agents.
A solution that can support multiple third-party integrations to deliver the various services and to facilitate data flow.
… and how we achieved them
Collaborating with our sister agency, 999 Design, the first key challenge was to establish a new brand identity which would place the solution as a leader in the marketplace. 
After a 3 month-long brand development exercise, Tili: Your home move assistant was born.
The new Tili solution serves the needs of five key users: moving tenants, telephony agents, Tili administrators, Letting Agent Partners, and telephony managers.
A comprehensive strategy exercise was undertaken to evaluate the requirements and needs of each respective user.
Once complete, simple and effective user journeys were created, allowing users to satisfy their individual requirements.
This result was achieved by combining five core services: self service channel, telephony channel, admin portal, brochure-ware site and Umbraco CMS.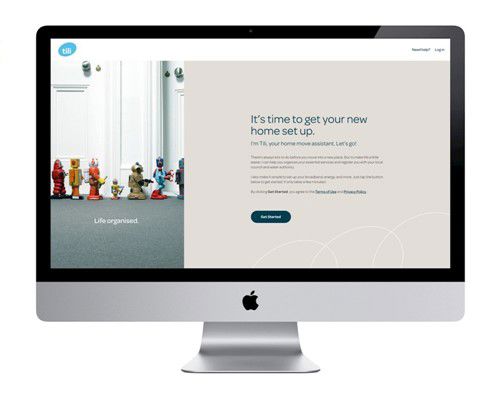 Result - an intelligent user journey
This project was complex from both design and development point of view, however the result is an intelligent user journey which we believe exists as the first of its kind within the industry.
Tili is a solution which provides for all users a sleek, stress-free moving process in less than 10 clicks and has had thousands of users engage with the platform since its launch at the end of April 2018.