The friendly CMS. 
A tagline originally coined by community member and designer, Hudson Maul back in 2006 while working on a design mock-up for Umbraco.com. In this mock-up, he used the tagline "Umbraco - The Friendly CMS" for the first time because "Everything about Umbraco is friendly. The UX, the community and the pricing." 
And it has stuck around ever since. Today, it's even manifested in our core values as a company.
What lies behind the word "friendly"? 
A picture is worth a thousand words. Does a word then paint a thousand pictures? 
While Hudson nicely described what the word "Friendly" entails back in 2006: "The UX, the community and the pricing", a lot has changed since 2006 and we'd like to put a few more words to our proud middle name. Together with our users, we've therefore investigated what makes Umbraco friendly. 
And it has all been boiled down to 4 main "friendly components":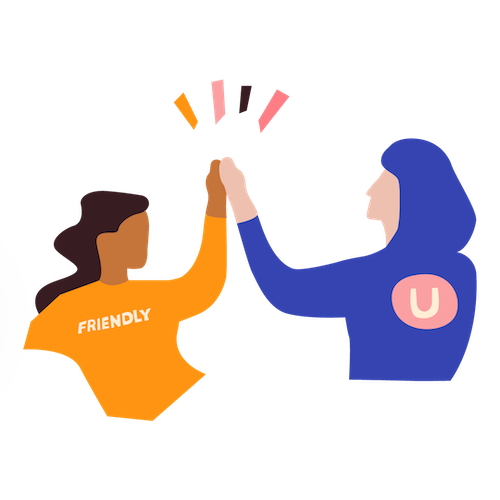 Open-source: flexibility and the friendliest community in the world!

The perks of open source technology 
One thing we hear again and again from developers is that they love working with Umbraco because they are able to build anything with it. Anything!
That's one of the perks of using the Umbraco open source product - you can extend and further develop the core source code to make it fit your specific need. In fact, developers often compare working with Umbraco to playing with Lego - and who didn't love playing with Lego when they were younger (maybe you still do? 😉)? Endless possibilities and room for a ton of creativity, yet consisting of very simple elements. 
Another perk to using open source tech is that you can use Umbraco for free, making it possible to craft professional solutions without breaking the budget. 

Learn more about why Umbraco CMS is and remain open source, how it works as part of a sustainable business model etc.:


The perks of an open source community 
Open source also means Umbraco is open for contributions. Have you found an issue? Fix it and let us know. Have you got a suggestion for a helpful feature that should be implemented? Great! Let us know and we'll see if it's a fit for Umbraco. 
By being open to contributions, we're opened to interactions. Interactions that's now created a worldwide open source community of over 220,000 developers!
A community that is famous for actively getting involved, sharing their Umbraco knowledge and ideas and perhaps most of all known for being friendly human beings who're happy to lend a hand. We call them "the friendliest community in the world" - reach out and see for yourself 😉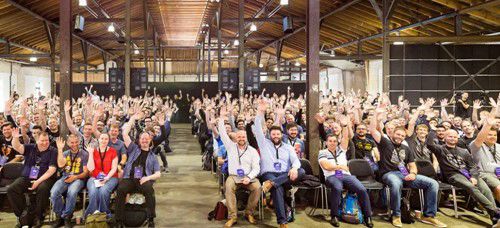 Editor-friendly: easy to use and smiling clients
Simpler. That's one of our main goals with Umbraco - to keep making things simpler for the users. 
And who ends up using the CMS the most? 
The content editors or the clients. They are the ones who have to update text, images, products etc. in Umbraco continuously - so these tasks have to be as straightforward, intuitive and as fast as possible.
This is why Umbraco ships with editor-friendly workflows and comes with features that are there to limit any friction and create a smooth editing experience. So smooth that they won't even notice it! And that is indeed a huge compliment when talking about editing experience.
"Compared to other CMSs, I find Umbraco to be more simplistic and not as overwhelming, you know where everything is and don't have to jump through hoops to make changes to your content." 
Alexandra Hindle, Marketing Executive, Cormar Carpet Company. Quote from "Why do editors love Umbraco CMS?"
Support: helpful recourses and a friendly support team
From time to time, you might find yourself stuck. This can be at the beginning of your Umbraco journey, but also along the way. 
Luckily, you don't have to find yourself stuck for long. Umbraco is praised for having many types of resources to get you going again e.i.: Technical documentation, step-by-step guidance, Umbraco video tutorials, community forum, etc. A range of supportive options so you can pick the method you prefer, getting you back on track very quickly. 

A direct line to Umbraco HQ
If you got yourself on a Umbraco plan or partnership where Umbraco HQ support is included, you'll get to discover Umbraco friendliness in full action!
You get access to a support team that's super talented and skilled in Umbraco and who's known and loved for their friendly and understanding approach to customer service. It's truly their finest job to help you succeed with your Umbraco project. 
Our friendly and talented support team currently has an NPS* score of 75 💪 and we're pretty proud of that and do our best to keep our customer service at this high level.
*NPS or Net Promoter Score is the percentage of customers rating their likelihood to recommend the support experience to a friend or colleague.
Umbraco HQ: A reliable and trustworthy
company

friend

Reliable and trustworthy - I'm sure you agree that those are qualities we all seek and value in any friend. Someone who's there for you to reach out to with questions, concerns, ideas, a bit of fun 😉. 
For Umbraco, Umbraco HQ is that anchor for the software as well as for all our users, customers and partners. Umbraco HQ ensures that things are running, that further development is happening and that there is always someone to reach out to or support to be found to ease your Umbraco journey.
A dedicated and talented team that has the best interest of the software, its users and its future - ensuring that you can use, and keep using, the Umbraco products and services with peace of mind and watch along as it keeps evolving.