The CMS landscape has been changing over the years...
For starters, we've seen consolidations among the older players, who are expanding with acquisitions enabling them to broaden their offering from only CMS to include and serve a broader set of customer needs.
Secondly (and this is not breaking news), content is not enough for a company to claim that they offer a digital experience for their audience. Tools catering to interactions and transactions are needed to have a digital experience (DX).
Thirdly, we've witnessed an explosion of vendors in the MarTech landscape with more and more players entering the mix, offering more and more granular tools and solutions specific to an industry or niche. This trend is expected to continue, and as a result, we will see an increase in the sheer number and specialization of MarTech tools available.
Fourthly, we have seen that the need for speed is increasing. Short time to market has been and will be even more crucial for organizations to cater to their customers' needs. Digital business and digital transactions with users and customers - especially Direct To Consumers (D2C) - have exploded during the pandemic, along with personalization and omnichannel data and content streams.  This highlights that the importance and expectations of software are growing, and will inevitably continue to grow. 
Our answer to these changes is introducing what we call Composable DXP.
What is Composable DXP?
Freedom. Pure and simple freedom.
Freedom to design the digital experience platform that fits the business' needs. 
With Umbraco's composable DXP offering, you'll feel empowered to customize digital experiences for customers with low-friction, out-of-the-box integrations to the technology solutions that fit your needs, business strategy, and IT priorities. That means ensuring a faster time to market, and a future-proof solution that stands the test of time. 
That's our value proposition. 

You can read more in our article "What is composable DXP?".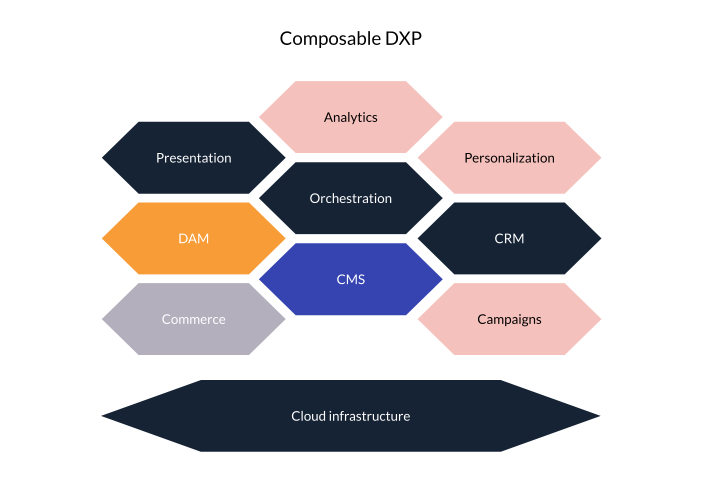 Why are we going in this direction, and what does this mean for Umbraco?
Well, this is pure tailwind. Open source and open APIs are what we are doing. We have over the years stayed true to building a great content management system (CMS) with a superb editor experience and extended developer flexibility.  That could be integrated with any third-party solution relevant to the project.
Secondly, we have a proven track record of doing this. Umbraco has always supported the development of integrations - called packages within the Umbraco ecosystem - with our flexible and open system. Today some 1,700 integrations exist across our versions of Umbraco. 
What is new is that we expand the ecosystem with third-party software vendors, ie commerce, personalization, and product information management (PIM), which work closely with CMS in a DXP. We will facilitate that integrations are made - and not to forget maintained - ensuring that you have a simple way to integrate with your preferred tools.
What does this mean for partners? - the business case for composable DXP
The flexibility and dynamics of a composable DXP are key. 
Full flexibility is what will empower businesses today - and tomorrow. In other words, a composable DXP provides the opportunity to design an agile and future-proof platform tailored to grow with business needs over time.
A faster time to market is also typical of composable DXP, as there is no need to develop a tailored solution that requires constant development - instead, just hook the wanted services together. It's even possible to change, add, or remove any software without having to invest in a major development. This goes beautifully hand in hand with the MACH principles
No vendor lock-in. The compelling argument is in the key word "composable", in that you have full control over how you build your DXP and how incremental you want to scale it - an ultimately tangible and predictable solution.
So all in all, we find that a composable DXP is in many cases a better and more cost-effective investment compared to legacy monolith architecture or thinking.
Umbraco's solution
At Umbraco, we will continue our journey of many years from Best-of-Breed solution provider to offering a Composable DXP solution - simply taking our CMS offering to the next level by adding specialized components on top.
But Umbraco is a CMS only, and in order to deliver the best possible digital experiences for our end customers, it is vital that we take the responsibility to facilitate a composable DXP - to make it even simpler for editors as well as developers now at a time when they need more than just content.
As described above we believe that we are in a good position to do so. Umbraco has the advantage of not being a suite - certainly not a monolith suite - so we have no challenges integrating with other vendors. Furthermore, being an open-source service means that our code is accessible, and therefore it's easy to make integrations to other software vendors.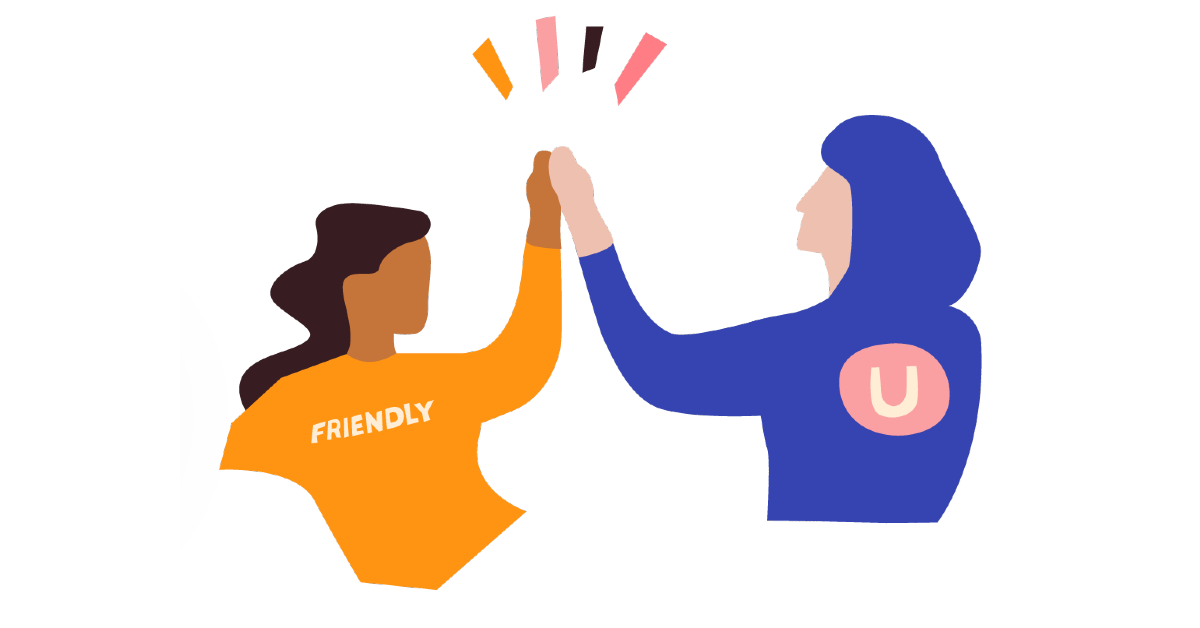 Our approach is to contact software vendors within obvious categories such as commerce, personalization, and product information management (PIM), which all work closely with CMS in a DXP. That means partnering and building integrations with anyone from major global vendors to local vendors in key markets.
What's the value for customers? When the relationship between Umbraco and another tech vendor is solidified, and a shared integration is made, this makes it easier for the customer to connect the two technologies and enjoy the fruits of a composable DXP.  That way our customers can avoid vendor lock-in and other possible transaction costs - thus ensuring a shorter time to market. 
We commit to bringing this into play for all three Umbraco platforms: the cloud hosting, the headless SaaS offering Umbraco Heartcore, and of course the original open-source CMS.