A little Package repository reminder
First, a friendly reminder- just in case you weren't aware - that we now have a package repository!
The repository is a place for you to submit package related feature requests, look for help maintaining your package or just follow our work on our Package Roadmap.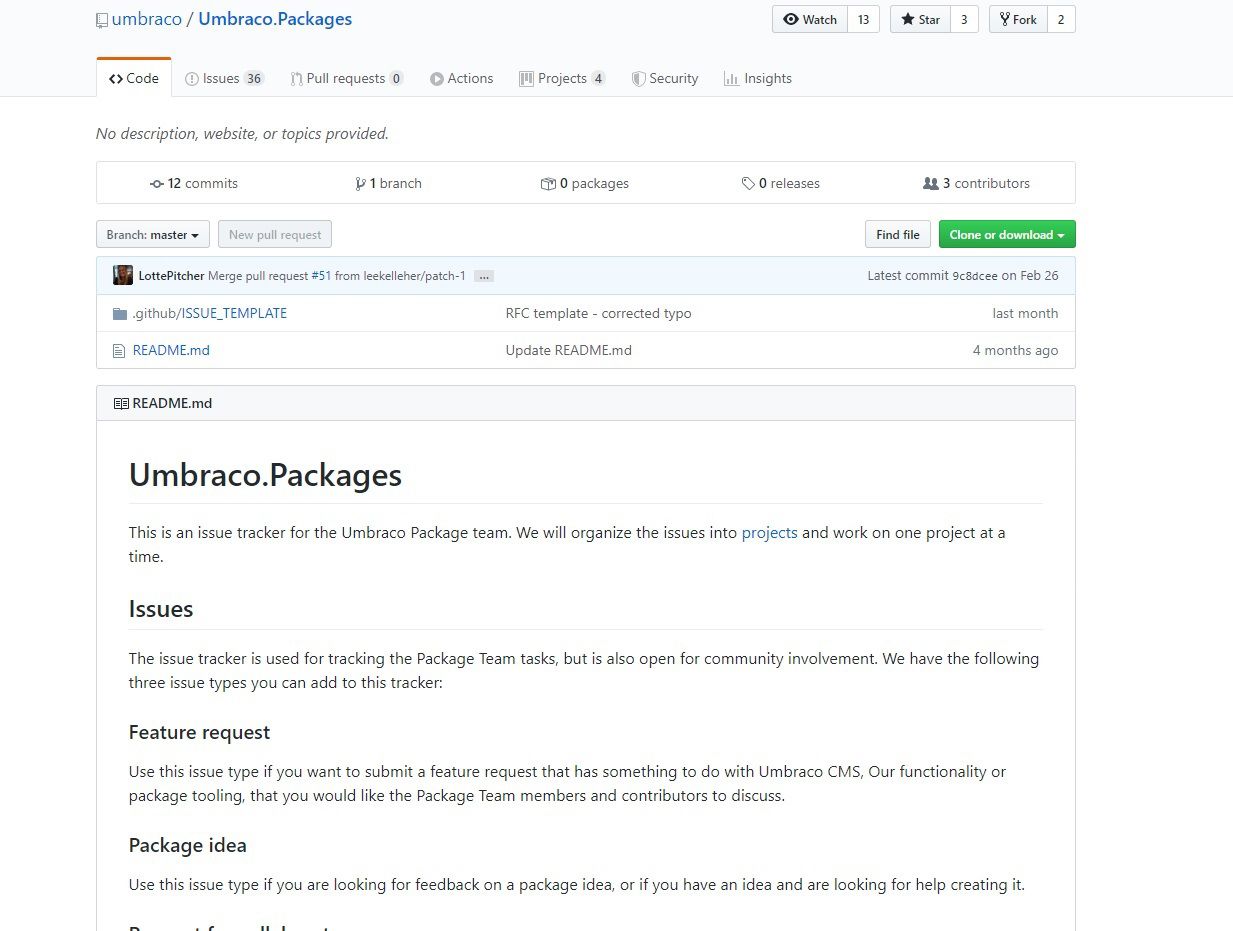 A virtual RFC discussion
We recently held a virtual RFC discussion session to talk about the proposed changes to the package system; it went very well and we received a lot of great feedback from the participants! 
I have written some notes on the discussion and added these to the RFC. There is also a video recording of the discussion for anyone interested! 
New Package Documentation
Since last time, two new additions have been made to the package related documentation.
The first is an overview of how you should store data from a package on Umbraco Cloud (also relevant for other deployment setups!). The above article explains the different ways you can store data and the pros and cons of each when it comes to deploying that data between environments. 
The second is a set of guidelines for maintaining a package, keeping it up to date, finding collaborators, managing feedback, etc. 
Tracking custom property editors - new to 8.6
With Umbraco 8.4.0 we saw the release of Data Type tracking in Umbraco, where you get warnings if you try to delete a data type in use, and on the data type itself you can see where it is used. 
With the release of Umbraco 8.6 earlier this week (Tuesday 31st March), there is now a way for package developers to add their custom property editors to also be tracked. 
This PR has an example of how you would do it under the test notes. 
P.S. For anyone trying this out - it would be lovely if you could document it and submit a PR for the package documentation as well!
New Packages page on Our
We are going slowly and carefully through the package sections of our.umbraco.com, improving things bit by bit. 

One of the most noticeable changes is that we gave the package overview page a nice UI update. Go check it out if you haven't already!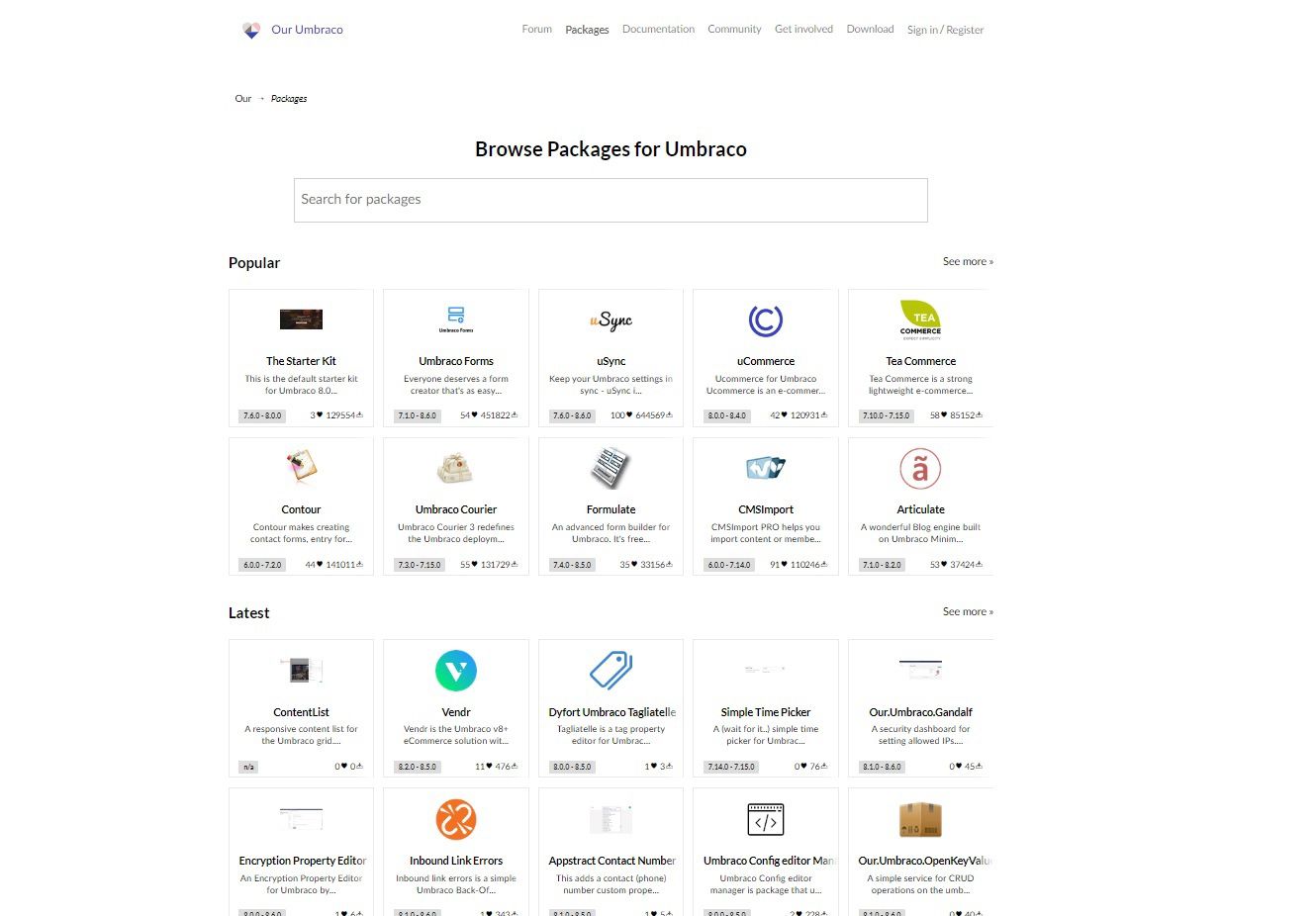 The Umbraco Package Tool
In case you're wondering why there has been no mention of the package CLI tool I described in my previous blog post, the work is still progressing, but we had to redo some parts to ensure the security of the tool.
If you are interested in this or want to help out, then you can follow our progress.
Until next time!
I'll give you a Package update here on the blog in 2 month's time.
Remember that you can also sign up for our dedicated Package Newsletter so that you can get the latest Package related news in your inbox! 

If you have something you think should be highlighted in the coming package newsletter - please reach out to me on packages@umbraco.com!