Overview: 
New release: Preview API for Umbraco Heartcore
An extensive API to incorporate preview functionality in your Umbraco Heartcore projects has been released. As a developer, you can now utilize the Preview API in Umbraco Heartcore to enable previewing capabilities in what you are building in order to give the content editors the option to Preview their changes before they are published.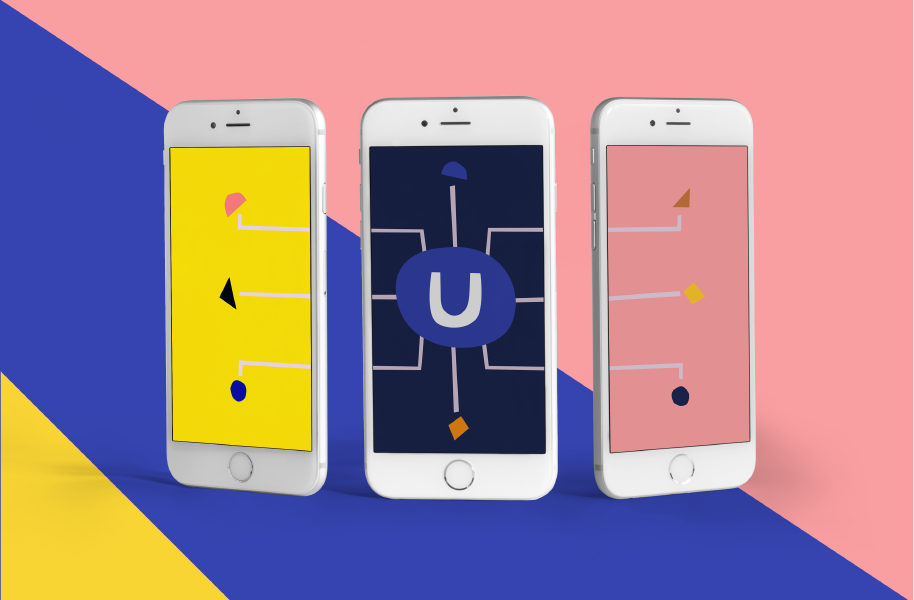 Comes with new configuration options for adding preview URLs and the ability to select from multiple preview experiences - It is headless so chances are you might use the content in different contexts 😉
See the Preview API for Umbraco Heartcore release blog post for a full explanation of the new feature or check out the documentation if you want to dive straight in.
The Preview API was released on September 29th, 2020. You can take a free trial of Umbraco Heartcore if you haven't experienced it yet.
New release: Umbraco 8.8
A wonderful testament to the collaborative Umbraco community and packed with great features and improvements. 29 unique contributors added new features for the Grid, listview for Media Pickers, overhaul of french localisation for the backoffice, 27(!) accessibility improvements, multiple additions to developer workflows and APIs and much more.
With Umbraco 8.8 you get an improved backoffice that is easier to navigate and friendlier to work in. See the Umbraco 8.8 release blog post for more information.
Released on October 1st, 2020
Upcoming release: Single sign-on for the Umbraco Cloud
How many login prompts during a day before it gets annoying? 
5? 10? 20?
With single sign-on for the Umbraco Cloud platform, you only have to log in once and you're good to go. This works across the Cloud portal, the backoffice on all environments and even on local clones. It benefits everyone using Umbraco Cloud from developers to editors. All will have a smoother experience with less interruptions.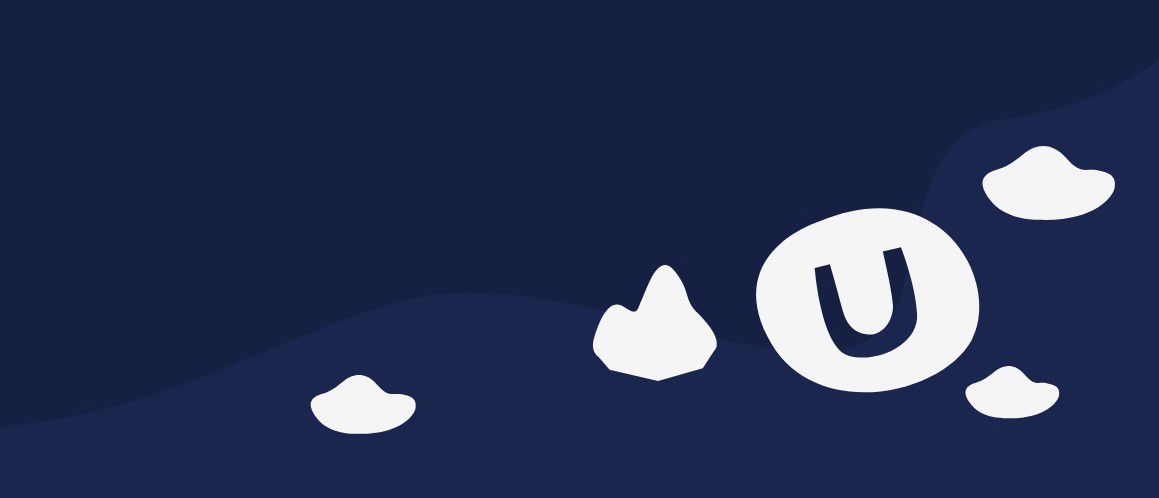 We've worked hard to make this experience as seamless as possible. After the rollout single sign-on will be enabled for the Umbraco Cloud portal and all new projects will be able to make use of this functionality - once you're logged in, in one place, you won't see it again until you log out. So there really shouldn't be that much to notice at all - except for the fact that you will be prompted way less and can get on with your work 🚀
Expected release: Q4, 2020
Upcoming release: Umbraco 8.9 (Release candidate is out now!)
As mentioned above, we're adding single sign-on functionality for Umbraco Cloud and in order to make this work we've had to tweak a few things and add some features to Umbraco.
This means the CMS benefits greatly and you can make use of these features if you're working with SSO and external login providers in Umbraco Cloud or on-premise/self-hosted projects. We're excited about the new improvements and if you are too you can grab the release candidate and test it out first hand. See the Umbraco 8.9 RC blog post for all the details.
Expected release: October 20th, 2020
Upcoming release: Umbraco Forms 8.6
You no longer have to rely on jQuery when rendering forms on the frontend. This is a highly requested feature that we are happy to announce is in the final stages of development.
Umbraco Forms 8.6 gives you the option to render forms with a smaller footprint in terms of dependencies and more control as a developer. We'll have more information on this as we get closer to the release.
Expected release: Early November
Upcoming release: Umbraco Forms patch 8.5.4
We're also working on a patch release for Umbraco Forms. A few bugs have been identified regarding forms metadata stored in the database. Keep an eye out for more information when we have verified and addressed the issues and release notes when the patch is out.
Expected release: October 22nd, 2020
Updates to the Product Roadmap
With all the new and upcoming releases there are plenty of updates to the Umbraco Product Roadmap. Let's take a look:
Updates on items "Now"
Deploy on Premise is coming
Deploy on Premise is currently slated for release in Q4 of 2020. This naturally means we're in the final stages of development for the first release. We'll share more details at the Gold Partner summit on October 14th and interested Gold Partners will then get access to an exclusive pre-release version along with a webinar deep-dive to show off the functionality and ensure a good start. We're super excited to offer an official way to support deployment of code and content transfer across multiple environments.
"Authentication" releases dates
As mentioned earlier in the post, we're getting close to releasing updates to authentication for both Umbraco CMS and Cloud. The items related to this have been updated with a target release date and will be moved to Roadmap History upon release.
Graph QL filtering for Umbraco Heartcore
As mentioned in a previous Product Update we're working on filtering for GraphQL queries. This will let you execute filtering logic server side by adding clauses and comparisons to your GraphQL queries.
New in "Next"
Persisted GraphQL Queries for Umbraco Heartcore
We're expanding the capabilities of GraphQL with Persisted Queries. This let's you create a predefined set of queries that can be used, giving you more control over what type of content can be exposed and adds better integration with libraries that support persisted queries. See more in the Product Roadmap under "Next".
That's it for this update…
I'll just leave you with a couple of useful links:
Videos from DF20
On the 2nd of October DF20 The virtual Umbraco Experience, organised by the team behind the Dutch Umbraco Festival, was held. It was a big success with around 300 concurrent viewers and more than 3000 unique visitors on the live stream.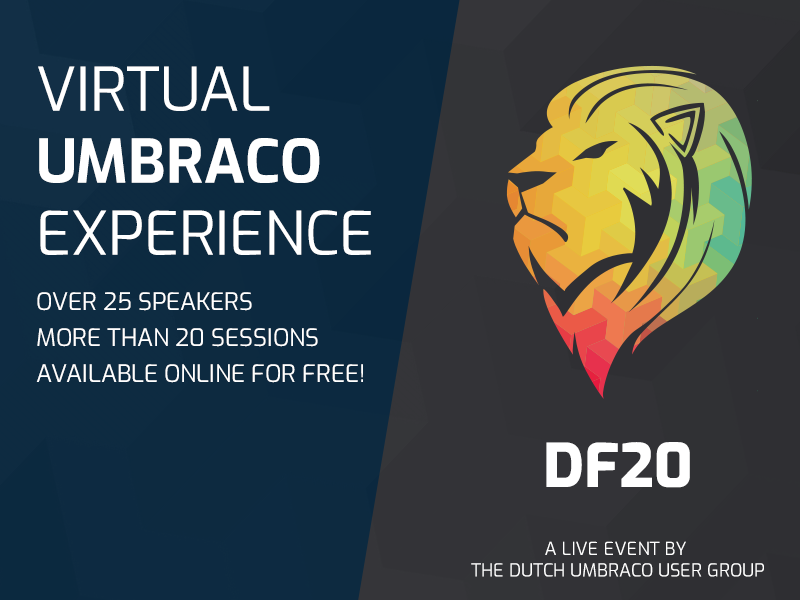 A big reason for the success was the high quality of talks, demos, keynotes and roundtable discussions. These are being uploaded to the Umbraco Community Youtube channel as we speak. So head there and subscribe to keep track of what's coming out. All are now available and more to come.
You can see the full schedule at the official DF20 website which includes keynotes from Umbraco HQ and Scott Hanselman and many more great sessions.
Get familiar with the Block List editor
If you missed it in the last Product Update we recently posted a deep-dive blog post to give you a good start with Block List editor (released with Umbraco 8.7).
… Until next time
A large part of the work we do is inspired by the feedback we get from you. For issues and specific feature requests, you can find the issue trackers for our products on the Umbraco Github account.
If you have product feedback, you're welcome to reach out to us on product@umbraco.com.