During the Keynote address at Codegarden in June 2022, Umbraco's CTO Filip Bech spoke about targeting the lower enterprise market with Umbraco. You can watch the video below to hear him speak about the direction Umbraco is heading.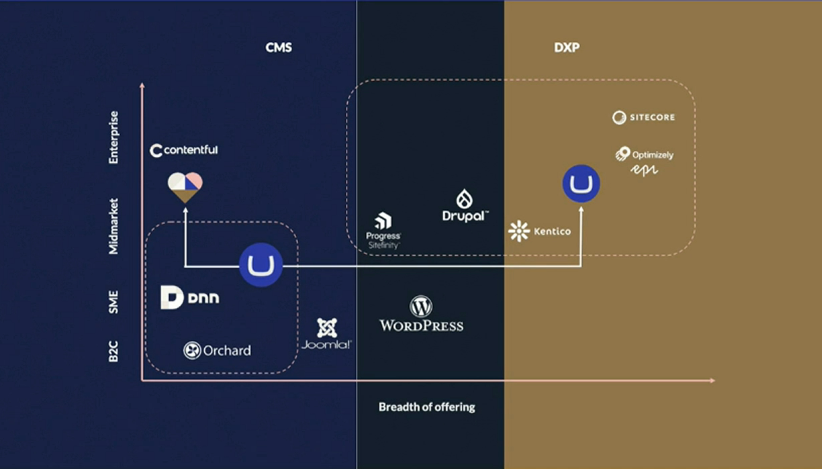 The key takeaways are the following statements:
"You'll see Umbraco start to cater a little bit more for the lower enterprise market or for the upper market of where we are today."
"Rest assured that this does not mean that we will leave people behind. You can still use Umbraco and Umbraco will still be a great fit for your medium or small website and will continue to be that as well."
But what does this mean to a digital agency such as Luminary? What is our perspective on this direction Umbraco is taking?
The Market Segment
With Monterro, a hands-on growth investor with a focus on supporting Nordic B2B software companies, becoming a majority investor in Umbraco, there is a keen interest in serving the lower enterprise market while still supporting medium or small businesses. This is a momentous task as the enterprise market has some specific requirements, some of which we have outlined later in this article. 
As an Open Source Software (OSS) Content Management System (CMS), Umbraco already caters to B2C, SME and mid-market clients. From Mom and Pop stores to large schools, to global pizza franchises, Umbraco OSS provides a platform for organisations to easily build and self-host a brochure website or a complex e-commerce platform.
But Umbraco HQ wants to take this to the next level where they cater to lower enterprise markets. According to Filip, Umbraco want to target a market segment with competitors like Kentico below them and Optimizely/Sitecore above them.
Luminary is an agency partner for Kentico, Optimizely, and Sitecore as well as Umbraco. This gives us a unique perspective to comment on this direction Umbraco HQ is taking. Offering a wider breadth of Digital Experience Platform (DXP) features is HQ's plan to get into this lower enterprise market segment.
The Breadth of Offering
The features offered natively by Umbraco as a CMS need to scale up to match those offered by a DXP. In this, Umbraco once again is positioning itself between Kentico and Optimizely/Sitecore to define its breadth of offerings.
Umbraco HQ focuses on four areas to widen its breadth of offerings for Umbraco DXP.
Out-of-the-box integrations
Partnerships
Native feature set
Composable Digital Experience Platform (cDXP)
Out-of-the-box integrations
Umbraco offers integrations in a few different flavours. There are open-source integrations such as CommerceTools, Shopify, Semrush, Google Search Console, HubSpot, Dynamics and Zapier which work across both the open-source and cloud versions of Umbraco.
Then there are other integrations offered directly by HQ, including Umbraco Forms (a form builder) and Umbraco Deploy (deployment of schema, functionality, structure and content). Umbraco HQ also recently acquired Plumber for workflow management.
Partnerships
With over 150 agency Gold partners, Umbraco HQ is ready to deliver quality implementations around the globe. With tech partners such as Enterspeed, Perfion, QBank, Relewise, Semrush, Storm Commerce, Struct, Ucommerce, uMarketingSuite and uSkinned, HQ has upped its partnership agreements with premium tech partners. This enables HQ and tech partners to work hand-in-hand to deliver solid integrations to enterprise clients. Working with a certified tech partner brings much-needed accountability to the table as opposed to using free plugins.
Native feature set
Umbraco CMS comes with many native features.  From an awesome on-page editing experience to scheduled publishing and versioning, Umbraco offers marketers a seamless mechanism to publish content in multiple locales. Developers are given granular control over all elements of the CMS from the back-office to the rendered HTML. Infrastructure costs are minimal due to its minimal footprint and ease of deployment.
Some of the features currently in the pipeline include restricting content editors to only a subset of the languages (variant permissions), an extension API for the Umbraco back office and a block-based Grid editor.
Another native feature in the works is a headless REST API on the core CMS which conforms with the Open API standard. This will allow customers to host a headless API on their own infrastructure. 
cDXP
A composable DXP is a digital experience platform that is assembled from a series of best-of-breed solutions that work together via APIs and leverage microservices architecture. It's not one product, but a system that links products together and organizes assets as editable modules that are easy to find and update. 
Umbraco embraces the cDXP mantra with open arms. Due to its open-source roots, it was built to be extensible. Open APIs and integration endpoints connect to other best-of-breed services to build a powerful cDXP with CRM, CDP, DAM, e-commerce, PIM, recommendations, personalisation and A/B testing features.
Enterprise requirements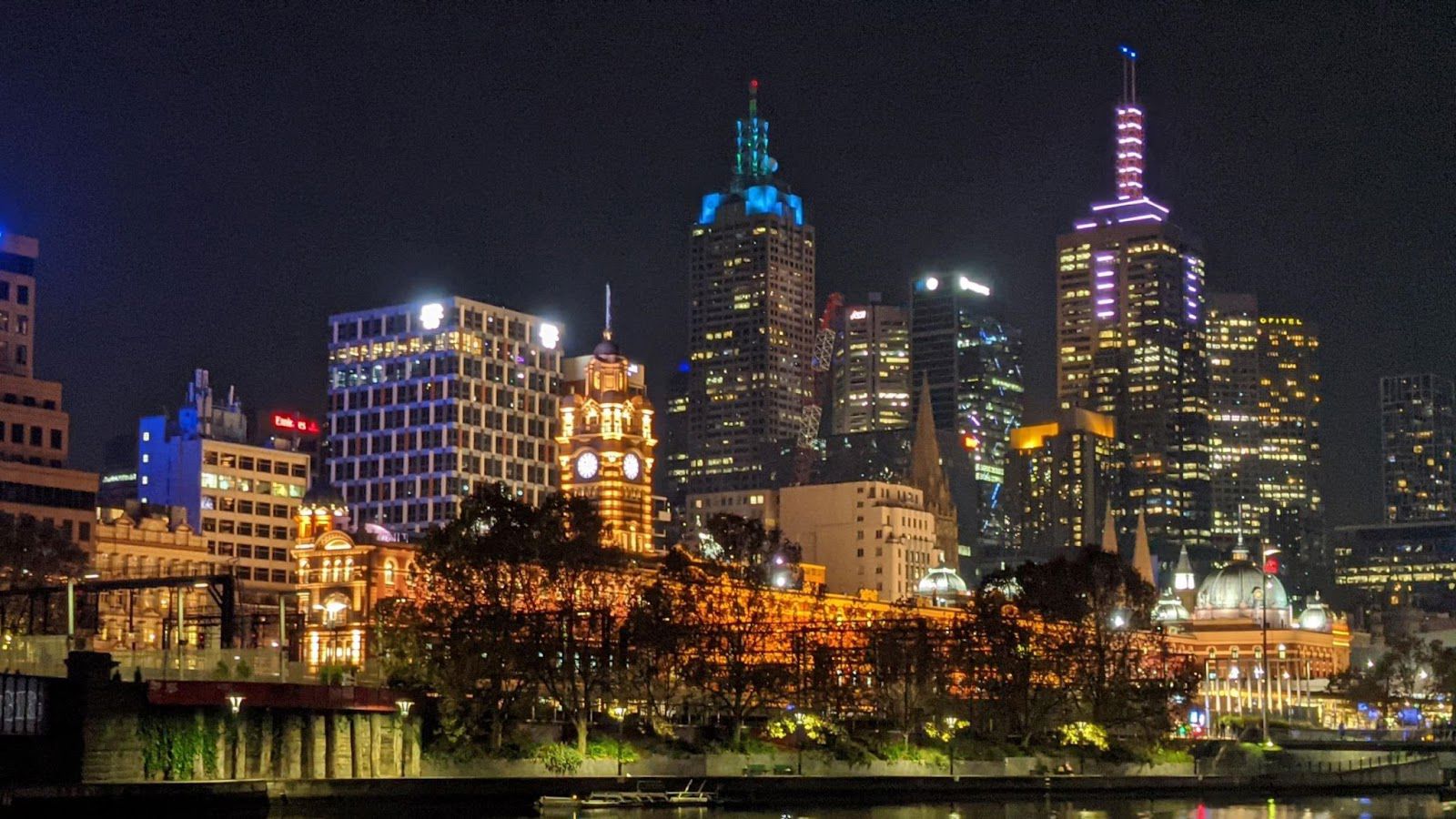 Working with enterprise clients or even large organizations that purchase enterprise solutions, we have seen a pattern in what they look for. Here are a few examples. Note that this is not an exhaustive list.
Enterprise level support
An open-source software has its benefits. But when it comes to enterprise clients, they look for an entity they could rely on backing the DXP they have chosen. Whether it's a critical security patch, an urgent bug fix or architectural advice, enterprise customers want service level agreements around them. Unfortunately, OSS does not offer this natively. Umbraco HQ fills this void and allows customers to establish a commercial agreement with them to support them with defined Service Level Agreements (SLAs).
SaaS and PaaS solutions
Some enterprise clients prefer to only work with Software as a Service (SaaS) or Platform as a Service (PaaS) offerings. Umbraco HQ provides this with Heartcore as a fully managed SaaS product and Umbraco Cloud as a customisable PaaS solution. With Umbraco Cloud, HQ offers automated upgrades, unlimited hosting and smooth deployments so that clients do not deal with the underlying infrastructure.
Data sovereignty
Coming from Australia, almost all our customers (both large and small) request that data be stored on Australian soil. This is where we see the competitors Umbraco is targeting make headway. But with the new US data centre, Umbraco HQ has taken this on as a challenge and shown that it could respond to customer demand. With West Europe and East US Azure data centres under its belt, the team is now ready to expand to other regions as demand dictates.
Personalisation out-of-the-box
Personalisation is another feature many enterprise customers want to see natively built into any DXP they work with. As we work with clients on comparing and recommending a CMS, Umbraco has scored less in the personalisation segment in the past. Though uMarketingSuite is a great add-on to Umbraco, it would be good to see HQ offer this as a package to Cloud customers.
Customer Identity and Access Management (CIAM) 
Enterprise customers seek to manage all user authentication and authorisation within a single system. Using a Single Sign-On (SSO) service such as Azure Active Directory or another OAuth provider, users are expected to log in once to multiple services. Umbraco supports external login providers (OAuth) for both the Umbraco back office users and website members. This could be any OpenIDConnect provider such as Azure Active Directory, Identity Server, Google or Facebook. This allows IT Administrators to manage users in their native CIAM system rather than in the CMS back office.
Security first
Security is another aspect enterprise customers look for when selecting a product. Usually, an internal IT security team will have multiple processes to vet potential solutions. Compliance, vulnerability detection and fixes, data and privacy are some of the security aspects that are delved into. Umbraco has a firm commitment to security and the dedicated Trust Centre explains this in detail.
Long-term Support (LTS) and End-of-Life (EOL)
A website is considered an investment by enterprise clients and even small businesses. Clients want to know the mileage they could get out of a website before they need to move to either upgrade or re-platform on the next version. Umbraco LTS versions are supported for two years with an extended security phase for an additional 12 months. Umbraco also aligns with the release cadence of Microsoft .NET so that the entire platform is supported for a longer period. 
Integrations out-of-the-box
Another aspect IT teams in enterprise organizations look for is proven integrations. While Umbraco is known for its extensible nature, the Enterprise Architecture (EA) teams within these organisations want to see working integrations. Umbraco's recent integrations with some best-of-breed solutions, allow these EA teams to rest easy. But there needs to be further integrations with other enterprise-level Customer Relationship Management (CRM) systems and Product Inventory Management (PIM) products.
Umbraco ecosystem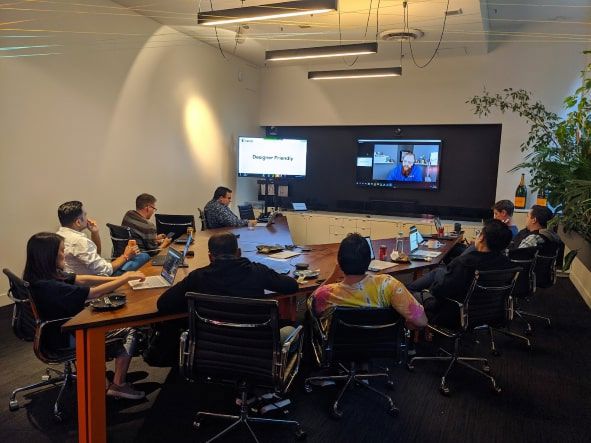 While Umbraco HQ goes in the direction of catering to the lower enterprise market, it has promised to still cater to small and medium businesses. This would need to involve the rest of the Umbraco ecosystem of non-partner agencies, freelancers, plugin builders and the OSS community. While solution partners (partner agencies) and tech partners would work hand-in-hand with HQ, HQ would need to make an effort to connect with the rest of the ecosystem and keep them involved to stay true to their promises.
This ecosystem is something that Umbraco should be proud of. It also helps enterprise customers to engage with this wider community and understand that their investment in a website is secure in the long term. For example, how hard would it be for an organization to hire an Umbraco developer? This Umbraco ecosystem provides that comfort for enterprises when choosing the right platform for their needs.
Recommendations
As a digital agency with over 23 years of experience, we believe that Umbraco is on the right trajectory to be a force to reckon with in the lower enterprise market. There will be challenges in navigating the path of supporting both small and medium businesses and the enterprise market. But our friends at Umbraco HQ should be able to navigate this with relative ease. 
We would recommend Umbraco as a cDXP to our clients due to the breadth of native features, current integrations, future roadmap and solid financial backing from a growth investor.
Are you interested in seeing how we compare CMS platforms including Umbraco? Check out our CMS comparison matrix and see how you would rank Umbraco for your enterprise business or your enterprise client.