Overview: 
New release: Dedicated Resources
New release: Umbraco Forms 10.1, 9.5 & 8.13
Upcoming release: Regional Hosting Options (Early Access available🎉)
Upcoming release: Umbraco UI Library 1.0
Patches 
Roadmap Updates
New Release: Dedicated Resources for Umbraco Cloud
A new feature for Umbraco Cloud has been released that let's you upgrade your projects to use dedicated resources with the click of a button. This can be useful for many things. Some sites encounter seasonal spikes, have resource-intensive workflows, are business-critical, need some breathing room to solve performance issues, and so on. 
With Dedicated Resources for Umbraco Cloud, you can now choose when to scale up (and down) on the resources available for a project, and on top of that, the project is moved from shared to dedicated hosting.
You can access Dedicated Resources from the Settings menu on your Cloud project. Here you'll find 3 different dedicated options (CPU and memory configurations) to choose from bringing flexibility in how requirements are met, and how much extra compute power is added. As soon as you select and confirm an option the process of migrating to dedicated resources begins. If the extra resources are no longer needed, the project can be moved back to shared resources in the same way - simple and easy 🙂
Dedicated Resources is currently available for projects on Professional and Enterprise plans. More options will be added later in the year to make the feature available for Starter and Standard plans as well. 
Released on August 17, 2022
New release: Umbraco Forms 10.1, 9.5 & 8.13
This time the main focus is on improving workflows with new functionality such as audit trail, retry, conditional workflows, and additional extension points. It's not just workflows though, you'll also get a new Folder-based Forms Picker that incorporates recent improvements to permissions. A new Rich Text Field Type, support for Prevalue Captions, and more.

Note that this also marks the last planned minor releases for both Umbraco 8 and 9 versions of Forms. We will continue to release patches as necessary for both versions, for regressions, security issues or to resolve significant bugs, as per the documented support policy.
You can read more about all the new features, improvements, and fixes in the release blog post.
Released on August 9, 2022
Upcoming release: Regional Hosting Options for Umbraco Cloud (Early Access available🎉)
In just a few short weeks another big milestone is reached for Umbraco Cloud with the launch of Regional Hosting Options. This means support for hosting projects in other regions and first up is a new US region.
The US region has been in early access since the beginning of August and the feedback has been really good so far. Being able to host projects, store data and serve content from your own region is important for our customers and partners both in terms of improved performance and data policy requirements.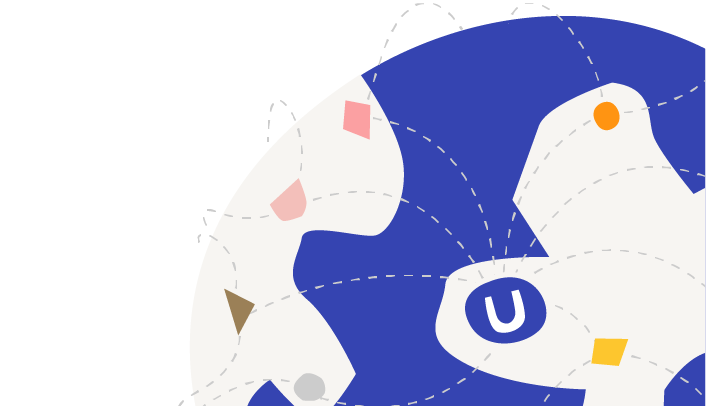 It is still possible to join early access and try out the US region on Umbraco Cloud - for free! You'll get a fully operational project and have the option to convert to a subscription after the final launch. 
We're really excited to bring the first new region to our Umbraco Cloud clients and partners. The official launch is targeted for September 1, 2022.
Upcoming release: Umbraco UI Library 1.0
A lot of work has been done on the Umbraco UI Library since the initial release back in November 2021. It is currently on the 3rd release candidate and version 1.0 is scheduled for release next Monday.

The release contains more than 50 components that will be used to build a new backoffice implementation and are already used in production on Umbraco Cloud. The UI Library is available for package developers and anyone else wanting to use it. To find out more about the Umbraco UI Library head over to the GitHub repository where you can find details on how to install it, use the interactive documentation (UI Library Storybook), and of course provide feedback and contributions.
You can see the current progress on the implementation of a new backoffice, using the UI Library, in the latest umbraCollab. Frontend team lead Jacob Overgaard gives a demo, dives into some of the new concepts, and talks about what's coming up together with the community.
Umbraco UI Library 1.0 is targeted for release on August 22, 2022
Patches
New patches have been released this week for both Umbraco Deploy and CMS. Note that the CMS patches contain minor security fixes and, as always, we recommend patching your sites to the latest version. 
Umbraco CMS:
All patches for both products have been rolled out to existing Umbraco Cloud sites along with the release - Umbraco 7.15.8 is currently only available on NuGet, the automated patch on Umbraco Cloud is scheduled for next Tuesday, August 23. 
Released on August 16, 2022.

Updates to the Roadmap
Describe updates to the Product Roadmap 
New in "Now"
Regional Hosting Options for Umbraco Cloud
The target release date has been updated for the Regional Hosting Options feature including the US region. You can try out in early access today.
Target release: September 1, 2022
Payment provider integration with Umbraco Forms
There are still a few hurdles to cross in order to get the support receiving payments in Umbraco Forms. The target release has been updated accordingly
Target release: September 2022
Customizable Projects Overview page in Umbraco Cloud
Finally, a little update on the progress of the new Projects Dashboard (as it's known internally). Together with partners and Cloud users, we've worked to identify what would be the most useful features and tools to provide an overview of all your projects. 
Together with a huge amount of project info, a slim project representation, and a filtering system, you will see a much-improved overview for managing all your Umbraco Cloud projects. Flexibility and usability are the focus in enabling Umbraco Cloud users to manage, organize, and group their projects.
Target release: Q3, 2022
Moved to Roadmap History ✔️
Two items on the roadmap were included in the latest Umbraco Forms release and have been moved to the Roadmap History page. This is the Folder-based form picker and Workflow Improvements for Umbraco Forms. You can read more about the features in the release blog post.
Released August 9, 2022
… Until next time
A large part of the work we do is inspired by the feedback we get from you. If you find issues or have specific feature requests, you can find the issue trackers for our products on the Umbraco Github account.
If you have product feedback, you're welcome to reach out to us at product@umbraco.com.