Overview: 
2-Factor Authentication for Umbraco Cloud
You can now make your Umbraco Cloud account even more secure by enabling 2-factor authentication (2FA). This means you will be prompted for a 2FA authentication code in addition to the standard username and password.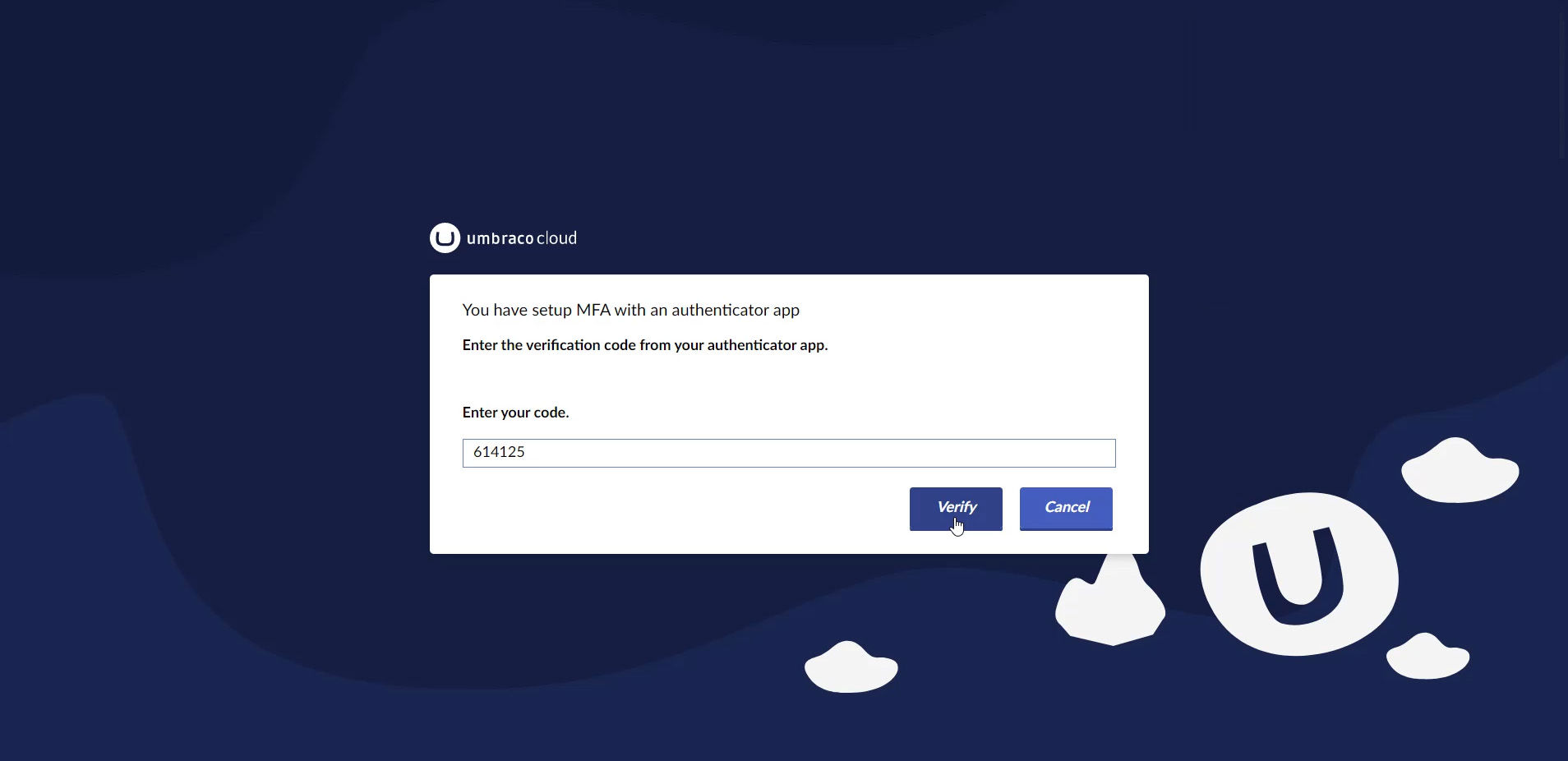 You have 3 different authentication options to choose from which controls where you obtain your authentication code. It can be sent to your email, via SMS to your phone, or you can use an authentication app such as Google Authenticator, Authy or similar. 
All you have to do to enable 2FA for Umbraco Cloud is to go to your Profile, click Edit Profile and choose the 2FA option. As your Umbraco profile is used to log in to the backoffice for your projects, these are all now protected with 2FA both existing and new 🔐
See the 2-factor authentication on Umbraco Cloud documentation for details. 
Released on September 13, 2022
New release: Integrate Dynamics 365 with Umbraco CMS
If you are using Microsoft Dynamics 365, and Marketing Forms in particular, there's now a new way to integrate this into your Umbraco site. This new integration provides a Marketing Forms picker for the backoffice and rendering component to help render the forms on your site.

You can read more about the integration, how to install it, and more in the release blog post. It's available for Umbraco 8.4+ (including Umbraco 9 and 10). The package is open-source and the source code can be found on GitHub where you are more than welcome to submit PRs or raise issues.
Released on September 13, 2022
New release: Umbraco 10.2
Some exciting new features for Umbraco CMS improving both editing experience and managing multi-lingual sites. You can now set User permissions for Language Variants, edit shared properties across languages, and enjoy the new read-only mode that lets you copy text and items (e.g. from Content Pickers and Block Lists).

You'll also find some great improvements to the Translation section as well as a long list of tweaks and fixes. Catch all the details in the Umbraco 10.2 release blog post (now updated with links to new documentation 🎉).
Upcoming release: Deploy 4.7/9.5/10.1 (Release candidates available)
Single language content transfers, scheduled content transfers, and performance improvements are coming up for Umbraco Deploy and all your Umbraco Cloud projects.

All versions are currently available as release candidates and you can get all the details and see how to try them out in the release candidate blog post.
Targeted for release on September 22, 2022, on Umbraco Cloud and NuGet.
Patches 
Umbraco Forms 8.13.2, 9.5.2 and 10.1.2
Patch updates for Umbraco Forms were released on Tuesday 9th September, resolving a few minor bugs, as well as one more critical one that impacted the form picker property editor for users of the latest CMS version 10.2. These updates will be applied to Cloud sites next week.
Released on September 13, 2022
Umbraco 7.15.9
When we released Umbraco 7.15.8 a few weeks ago we, unfortunately, made a mistake. The intention was to loosen up NuGet restrictions so people could update the NewtonSoft.Json dependency to version 13. While we did so for the UmbracoCms main package, we missed out on loosening that restriction on the UmbracoCms.Core package. This has now been fixed in version 7.15.9.
Released on September 5, 2022

Updates to the Roadmap
A bunch of items Done✔️ and an updated release date is what you get in this round of updates to the Product Roadmap 
New in "Now"
Block-based Grid editor for Umbraco CMS
We're on a roll in terms of delivering features earlier than expected. Initially scheduled for Umbraco 11, the new block-based grid editor is close to completion. And just as with Variant Permissions (released last week in Umbraco 10.2) we have updated the target release date to the upcoming CMS release, Umbraco 10.3.
Target release: October 21, 2022
Moved to Roadmap History ✔️
With the latest round of releases, a few items have also been moved to the Roadmap History page. 
2FA for Umbraco Cloud and Heartcore
Variant Permissions for Umbraco CMS
MS Dynamics integration for Umbraco CMS (DXP)
Codegarden Day 1 is online🍿
All sessions from the first day of this year's Codegarden are now available on YouTube. So you can (re)watch the keynote, Umbraco awards, and more than 20 talks and QA sessions.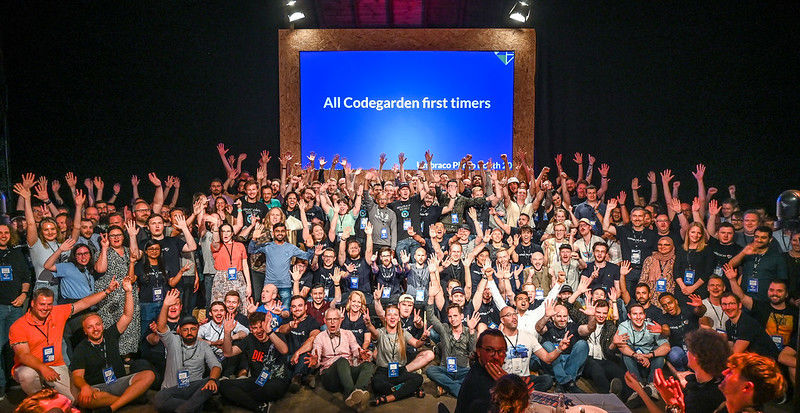 It's all waiting for you on the Codegarden 2022 playlist. The remaining videos will be published over the next 2 weeks with a fresh batch each Friday - enjoy!
… Until next time
A large part of the work we do is inspired by the feedback we get from you. If you find issues or have specific feature requests, you can find the issue trackers for our products on the Umbraco Github account.
If you have product feedback, you're welcome to reach out to us at product@umbraco.com.