Not only can you now see metrics for all environments, but you will also notice that events such as restarts, deployments, and upgrades are now populated in the graphs allowing you to correlate performance and events. Read more about events (and the updated trial flow) in the Umbraco Cloud release notes for August.
Caching, scrolling, and accessibility improvements for Umbraco Forms
With the release of Umbraco Forms 12.1, you get a couple of nice, small(er) features and a handful of fixes.
Starting with the option to handle caching for the Prevalue Source feature and a small but very useful feature, that enhances the experience of filling out a form on your website via automated scroll for multi-page forms
Umbraco Forms 12.1 also brings important accessibility improvements, including introducing an alternative markup for checkbox and radio button lists, which will make the user experience more accessible. For now, it's an opt-in feature but it will be implemented as the default theme for the next major release of Umbraco Forms. 
You can get the full overview of Umbraco Forms 12.1 in the release blog post. 
Released on August 17, 2023 
Umbraco Commerce goes headless
The Umbraco Commerce Storefront API is here!!! With the release of the storefront API, you can build omnichannel experiences for your projects with Umbraco Commerce. The Umbraco Commerce Storefront API lets you handle every aspect of cart management and checkout, supporting both the redirected and inline/onsite checkout endpoints.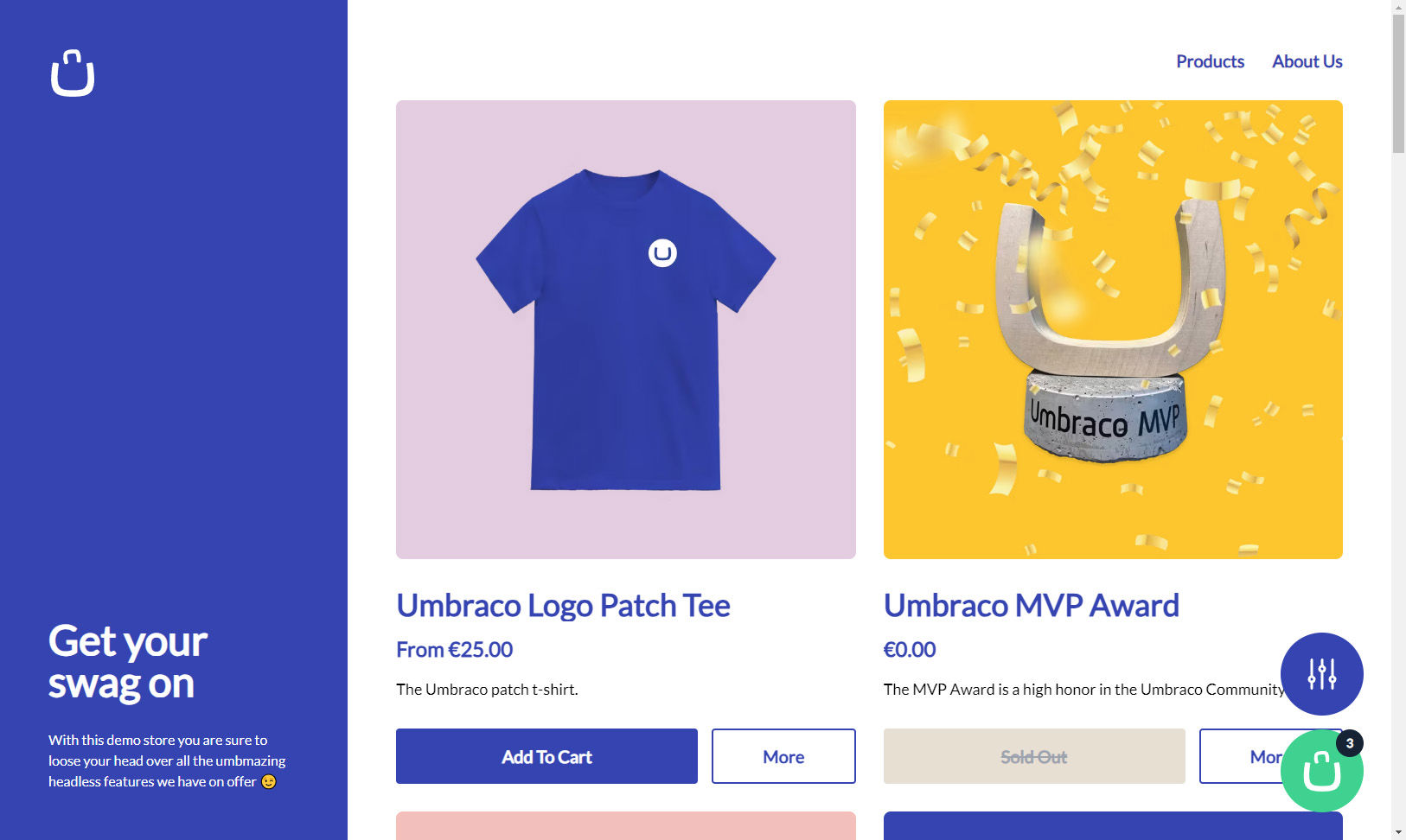 For you to quickly get a feeling of the Storefront API we have no less than two demos you can check out -  the official Vercel Commerce demo powered by the Storefront API and our very own Umbraco Headless Demo solution that also showcases complex variants and the comprehensive search/filter system - both of them using the Umbraco Commerce Storefront APi to expose products. 
Read the full story about the Umbraco Commerce Storefront API and all the other updates Umbraco Commerce 12.1 release blog post.
Released August 30, 2023
Scheduling and external reviewers for Umbraco Workflow
Over the next months, we're expanding Umbraco Workflow with features to enhance the scheduling of release sets and visual overview of published content. In this release, we take some of the first steps towards these features.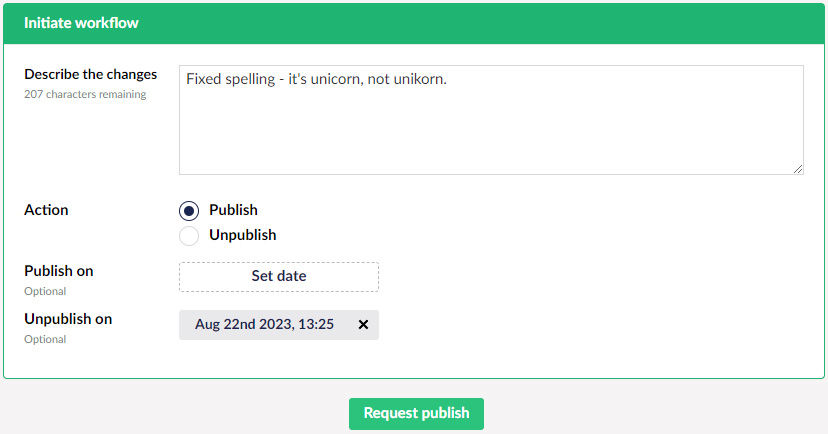 With Workflow 12.1 you get the option to schedule both the release and expiration dates of your content within a single workflow process as well as schedule concurrent workflows for different languages. You'll also find improvements to the content review functionality, including external reviewers, and more.
Features and bugfixes of Umbraco Workflow 12.1 are backported to Umbraco Workflow 11 and 10, and all the details can be found in the Umbraco Workflow 12.1 release blog post.
Released September 5, 2023
Developer experience and performance improvements for Umbraco CMS
Umbraco 12.1 is mainly focused on improvements and features for configuring, managing working with your Umbraco installations via the backoffice. You'll also find performance enhancements, accessibility improvements, and a good number of fixes. 
Key features include Member Type Compositions and updates for the Examine dashboard. Backoffice localization now supports Croatian, and other languages have seen improvements. Performance optimizations include logging enhancements, SQL query improvements, and more. This is another strong community release, with 65% of improvements coming from no less than 29 community members 💪 
For more details and how to get your hands on it check out the Umbraco 12.1 release blog post.
Released on August 10, 2023.
Patch releases
Umbraco Forms & Deploy
Patches have been released for versions 12 and 10 received patch releases fixing a few issues that have been raised on the public issue tracker or internally via Umbraco support. For details see the release notes for Umbraco Forms and Umbraco Deploy respectively.
Patches for Umbraco Commerce and Umbraco Commerce Checkout + release notes
Umbraco Commerce 12.1.1 and 10.0.2, Umbraco Commerce Checkout 10.0.1, and Vendr 3.0.13 have received patch releases as well. To make it a little easier for you to see what you get we've added a new release notes section to the Umbraco Commerce documentation.

Released September 13, 2023.
Umbraco CMS 
There are new patches available for all active versions of Umbraco CMS. Note that for Umbraco 10 and 11 the latest versions are minor releases. These are mostly to ensure fixes and smaller improvements from the latest Umbraco 12 releases are included. Release notes for the latest release can be found here:
All patches are automatically applied to projects on Umbraco Cloud, and the minor releases are available as upgrades on the project page. 
Upcoming releases 💫
Umbraco Cloud CI/CD Feature: Transitioning from Beta to General Availability
We are pleased to announce that the beta testing phase for the Continuous Integration/Continuous Deployment (CI/CD) feature on Umbraco Cloud has been successfully completed. We see the CI/CD feature as a milestone for Umbraco Cloud, and the large interest from users and partners has certainly confirmed that. The insights and feedback received during the beta test have been invaluable and have led to important refinements in the feature. 
CI/CD for Umbraco Cloud offers substantial benefits, especially tailored for projects involving multiple team members and/or complex pipeline configurations. One of the key advantages is that the CI/CD feature in Umbraco Cloud is universally compatible, designed to effortlessly integrate with your choice of build pipelines and Git repositories, including but not limited to Azure DevOps. This means that organizations can now handle PRs and conduct acceptance tests through their preferred build pipeline setup, thereby customizing their quality assurance protocols to align closely with specific project requirements.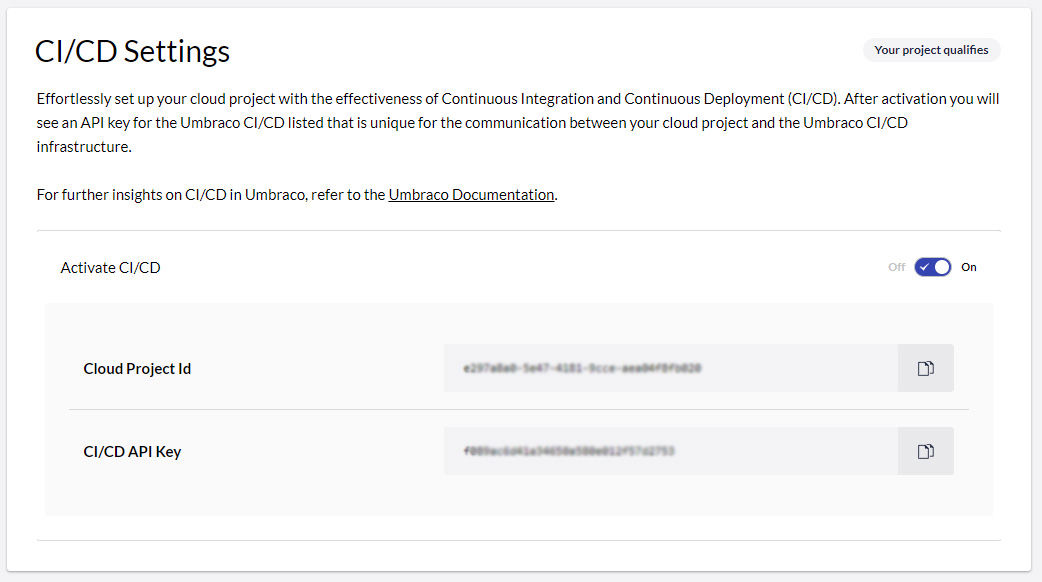 So, when you put the support for advanced pipelines and an easy workflow to connect this to Umbraco Cloud, you get a powerful and efficient development workflow. Your team gains more control over how things get done and everything runs a lot more smoothly. It's a win-win for everyone involved!
The feature is expected to be available in Umbraco Cloud in early October.
Headless Media Delivery API for Umbraco CMS
Umbraco 12.2 is just around the corner sporting 42 features, improvements, and fixes. The main feature is an expansion of the Delivery API, introduced in Umbraco 12, with a new Media Delivery API. As the name suggests, this will allow you to consume Media directly without having to go through the Content Delivery API, as well as options for enabling authentication of Media requests.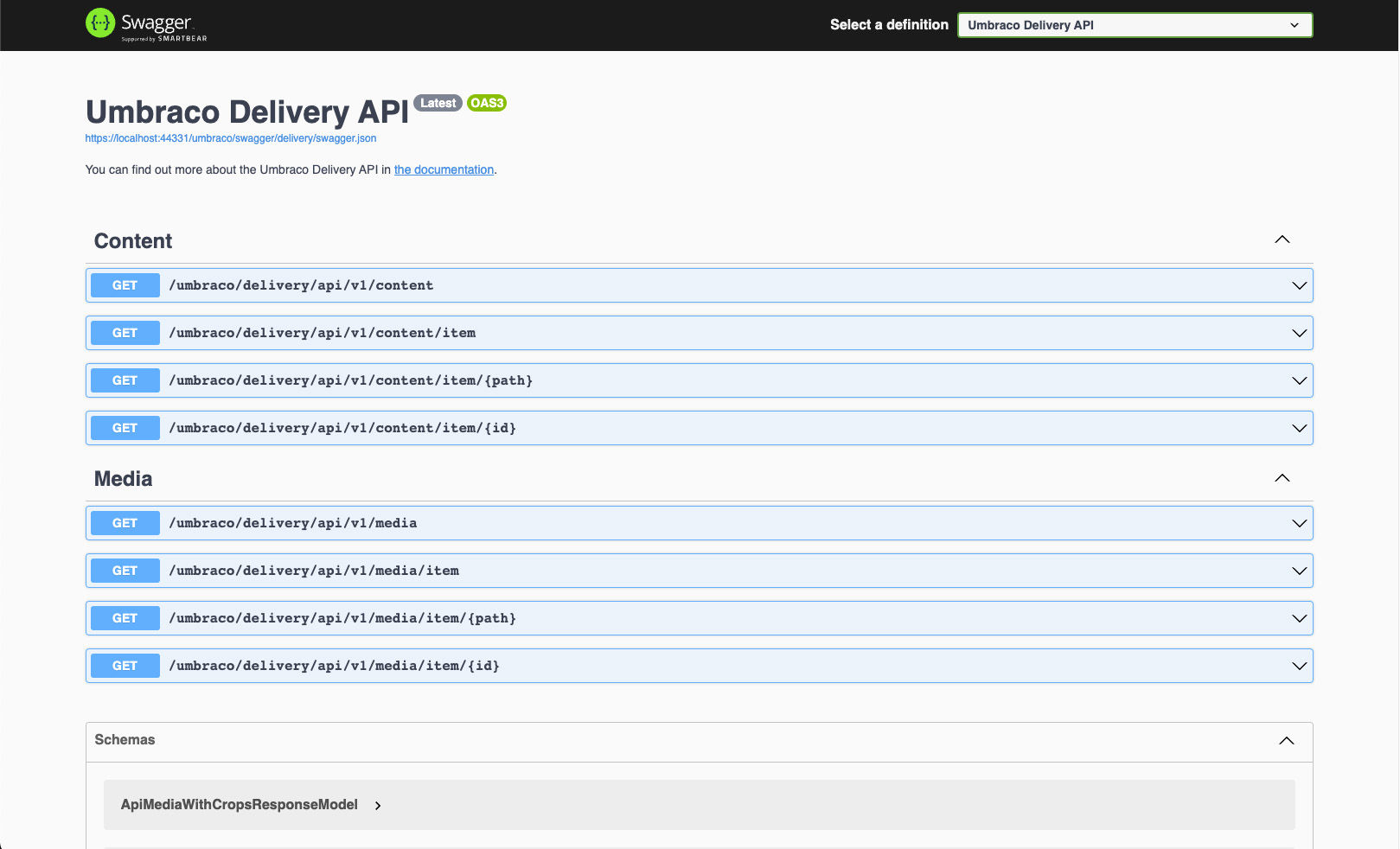 This release will also include thePre- and Post-Routing pipeline filters feature that was previously announced for Umbraco 12.1 but unfortunately didn't make it in - with Umbraco 12.2 it is available and you can try it out now in the release candidate.
Targeted for release on September 21, 2023