What is a Headless CMS?

A headless CMS removes the front-end (the "head") from the CMS, while keeping the interface necessary to add content. With the use of APIs, the content is then delivered to any device or platform while maintaining the correct structure.
How does Heartcore work?

Umbraco Heartcore comes with a set of API endpoints, which enable you to display content from Umbraco to websites, apps, smartwatches, or any other platform of your choosing.
Additionally, all Umbraco Heartcore projects include a Content Delivery Network (CDN) using Cloudflare to ensure faster delivery of all of your content. The CDN also takes care of the resizing and cropping options inherent in the Umbraco CMS to ensure improved performance and stability.
Why use Umbraco Heartcore?
When the internet was new, displaying content meant developing websites that looked great on a desktop screen. That seems a long time ago, doesn't it?
Today the average user views content across multiple devices, and are also getting content served through other interfaces like apps, in-store screens and smart speakers.
To succeed in the new digital environment, it is a necessity to have 2 things:
An organized content structure
Beautiful frontend display across all interfaces 
Umbraco Heartcore takes care of the first. You get the tried-and-tested editor experience from the Umbraco CMS, which makes working with content delightful, structured, logical and scalable. It allows you to worry less about time-consuming administrative tasks and lets you focus on displaying the content beautifully on any frontend.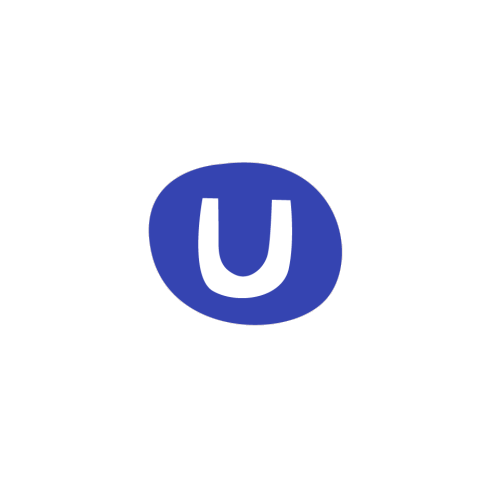 Can't I use the Umbraco CMS as a headless CMS?
Yes, you can. That's the beautiful thing about the flexibility of the Umbraco CMS; it can be used in a lot of different ways. Including as a headless CMS.
So why would you choose Umbraco Heartcore?
The answer is that Heartcore is more than just a headless CMS. It's a managed platform that adds a lot of extra functionality on top of the CMS to help developers and editors deliver delightful digital experiences to your users:
The backoffice is kept updated and secured, so you don't have to spend time on patches and security fixes
We'll manage the API so you don't have yet another codebase to worry about
Hosting and CDN is included to give you a secure place for your content that guarantees low latency when displayed worldwide
GraphQL and Preview API to ensure high performance in your solution and give your editors an even greater experience
Which Umbraco Heartcore plan is right for me?
While Umbraco Heartcore Pricing plans do differentiate by the complexity of features, the plans are more focused on the development cycle of your Headless solution, with:
Umbraco Heartcore
Mini
Recommended for projects under development or low complexity solutions with low data transfer use.
Umbraco Heartcore Starter
Recommended for the development phase of more complex projects or smaller solutions with no need for support.
Umbraco Heartcore Professional
Recommended for Live projects of larger scale with the need for support and granular user access control.
Umbraco Heartcore enterprise
Recommended for Large scale, critical business projects with a high demand for support, availability, and data transfer capabilities.
What features does an Umbraco Heartcore Plan include?
For the full feature list for each plan, see the Umbraco Heartcore pricing page. The features that you can expect from the more advanced Umbraco Heartcore plans are:
All the added benefits of Umbraco Platform support, like:
What is the difference between Umbraco Heartcore, Umbraco CMS, and Umbraco Cloud?
Umbraco CMS
A flexible content management platform, where you are free to approach content your own way.
The CMS provides an extensive backoffice functionality where you can build, preview, and design the look of your content and publish it straight to your website. This functionality can be further extended with the help of an Umbraco developer or Umbraco agency, or with the use of our extensive documentation and community developed packages. Umbraco CMS is a completely free open source version of Umbraco, that you can host yourself.
An alternative to hosting the free version yourself is Umbraco Cloud. With Cloud, you can take advantage of the added functionality that we developed specifically for Umbraco. 
Umbraco Heartcore
The Umbraco backoffice that has been tested, used and praised for more than 15 years by over 500,000 people worldwide makes up the heart and the core of the Umbraco headless experience (pun very much intended).
But instead of being used as a tool for building websites, Umbraco Heartcore uses it as an editor, repository, and delivery service for content and media.
You can create and update text, values and media using the extensive content management features in the Umbraco backoffice. And instead of worrying about the form or design of the content, you make it available to your frontend developers using the RESTful API. From there, your frontend developers can use any tech stack they want to handle the layout and design details.
Using a headless CMS can be complex. We built Umbraco Heartcore to make it simpler for the editor to handle content without limiting your developers in any way.
Umbraco Heartcore FAQ
How does Umbraco Heartcore compare to other headless products?
The main difference between Umbraco Heartcore and the many other headless vendors/options is the experience and feedback that we have gotten from Umbraco's long history as an open source CMS.
We have many years of experience in creating a friendly backend and editing experience that editors love to use, that is flexible and that has a structure that makes it easy to work with for both developers and content editors.
In other words - we truly put the Management in Content Management System.
Which coding languages does Umbraco Heartcore support?
You can essentially use anything that supports HTTP, which means most programming languages. We have extensive API Documentation, so it should be easy to get started.
In terms of Client Libraries, we have a .NET Core and a NodeJS library available making it extra easy to get started with these two programming languages (C# and Javascript). More Client Libraries will be introduced in later versions.
How do I get started with Umbraco Heartcore?
Since Umbraco Heartcore is a headless CMS it comes without a presentation layer. So to get you started quickly, we have created a NodeJS client library and a .NET client library in GitHub, where you will also find a sample site and code samples.
One thing we highly recommend is that you start off by creating one or two document types, some content (maybe triggering a webhook in the process) and uploading a few images. That way you will have content that you can pull out of Umbraco using the APIs and the .NET core/NodeJS client libraries.
If you are new to Umbraco, we recommend taking the full backoffice tour which will appear when your trial project has been created. This tour will guide you through the creation of document types, content and media, and get you well on your way to being able to retrieve content through the headless APIs.
There are a few pieces of helpful documentation on Umbraco Heartcore to help you get started
What happens after my 14-day free trial?
When the 14-day trial runs out - and you didn't choose to upgrade to a paid plan - then we will close your trial project and after 30 days we will delete it completely.
And don't worry - you won't be stuck with a subscription at the end. You'll only pay if you decide to upgrade your trial to a paid plan.
What does Umbraco Heartcore cost?
Umbraco Heartcore has 4 different pricing plans:
Mini:

€39

per month
Starter:

€199

per month
Pro:

€829

per month
Enterprise: Flexible pricing
See details and features for each pricing plan on our pricing page.
Is Umbraco Heartcore for you?
Umbraco Heartcore isn't a replacement for traditional Umbraco Websites - for that you should use Umbraco Cloud.
Heartcore does enable you to power other types of websites with Umbraco such as Single Page Application or websites running on a different platform than .NET. So if you are looking for a simpler way to update content on your current platforms, Umbraco Heartcore might be the perfect solution for you.
If you want to take a deeper dive into what Umbraco Heartcore can do - and whether it fits your requirements or not - here's a few helpful resources:
Getting started from scratch documentation. If you want to know how you can get started with Umbraco Heartcore, we've created a piece of documentation just for you. It'll take you through all the basics of creating an Umbraco Heartcore project from scratch.
Building a Heartcore project from scratch
Get your hands dirty. If you want to really get to know Umbraco Heartcore, you can take a free trial. We'll spin up a project for you in less than 5 minutes and then you have 14 days to give it a try. No credit card needed and no strings attached.
Find more answers in our FAQ. If you have more unanswered questions about Umbraco Heartcore you can take a look at our FAQ. It answers the most frequent questions about Heartcore. And if you still have more questions, you're always welcome to write to our support team and they'll provide the answers you need.