Content management for enterprise solutions
Why do enterprises choose Umbraco CMS? That's an easy one - to gain a competitive edge with increased agility and faster time to market thanks to software tailor-made for complex digital experiences at enterprise scale.
Whether you need enterprise-level support, a platform that's able to handle multiple sites, or are looking for a CMS that makes it simpler for you to update your content, Umbraco scales based on your needs.
Umbraco is used for enterprises worldwide - reach out to us and let's talk about how our friendly and flexible CMS can be a good fit for you, too.

See how these brands run on Umbraco
Interested in using Umbraco for your next project? Let us know - we're happy to guide you on the support plan, product information, or web agency that fits your unique needs. 
Take a look at Umbraco's Marketing Features and discover the possibilities.
A CMS that fits into your architecture
Wave goodbye to "one-fits-all" solutions. With Umbraco, you get a brilliant CMS that you can tailor to your business needs. Extend Umbraco to your heart's desire thanks to our composable approach to building digital experience platforms!

Want to integrate with eCommerce, an email marketing system, and more? No problem. With Umbraco's flexibility, you get control over picking the tech stack that you want - with our CMS at the core of the interconnected setup. There is no vendor lock-in; choose any and all of your preferred third-party digital tools such as marketing automation, personalization, and analytics - and change solutions easily whenever your needs change. 
With Umbraco, you can be sure your digital project fits you like a glove. 
Umbraco Cloud: The best way to start with Umbraco
The easiest way to get started with Umbraco CMS is by using Umbraco Cloud. In a matter of seconds, you have your first project up and running. No time spent on installation, configuration, and hosting setup - you can start working with your new CMS immediately.
It comes with support for multiple environments, and team management with invite workflows that make it a breeze to add new developers or content editors to a project. And if you need to spin up new websites and keep your digital presence consistent, the Baselines feature will allow you to reuse parts of your project.
Simply said, if you're looking for the best place to work with Umbraco CMS and the fastest possible time to market for your new project - Umbraco Cloud is the one.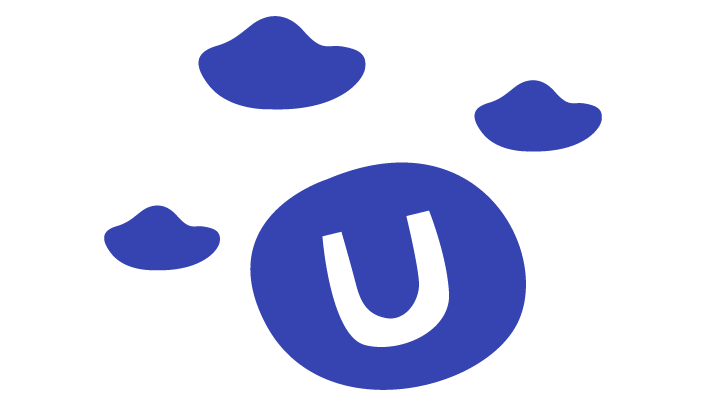 Security and privacy compliance
We comply with industry standards and follow the best practices laid out in our Trust Center.

Umbraco Cloud makes staying secure even simpler for you. We automatically roll out patch releases - with no breaking changes - to all your sites, so you're always running the most updated and secure version of Umbraco. Plus, you automatically get TLS certificates via Cloudflare at no extra charge.
Read all about the Security Features.
"Umbraco Cloud enables us to migrate several hundreds of local brand websites into a common framework, where all content and functionality seamlessly travels and gets re-used internally between brands and markets and externally between platforms and devices. So Umbraco Cloud has not only proven significant cost savings but also made our brand presence much stronger by increasing our organic traffic dramatically and making all content accessible at any time on any device."
- Martin Majlund, Group Marketing Technologist, Carlsberg Group
Customized care and support
If you run a business-critical site that needs extra-special care, wouldn't it be nice to have the peace of mind of knowing you always have professional Umbraco help at your fingertips?
With our Enterprise Support agreement, we guarantee you a response time tailored to your needs. We also offer Enterprise services like Hyper Care, which means we'll be right there with you as you press the big green launch button on your project.
Leave the tough stuff to us and go celebrate, assured that we'll make sure everything runs smoothly.
Access to a team of Umbraco specialists
We have an entire team of talented, highly-trained, and friendly Umbraco HQ Support Team, ready to help you troubleshoot an issue and offer guidance anytime you need it. 

You also get Architectural Advising and Code Review, which means exclusive access to the eyes and brains of one of our senior supporters from Umbraco HQ. They will take a look at parts of the blueprint of your upcoming Umbraco project to advise and guide you with best-practice tips. The best possible start to your project? We think so.
Explore our Support Features for paid plans.
Open-source CMS fully backed by Umbraco HQ
The Umbraco CMS is open source, meaning you are free to use it as you like and suggest improvements to the core - just like thousands of users in our friendly Umbraco Community!
But first and foremost, the CMS is run and backed by Umbraco HQ, the commercial entity behind Umbraco and all our services and products. Umbraco HQ has grown significantly since 2005 - we now have over 100 professional and dedicated employees and 750K sites running on our friendly CMS!
Find out more about the Open Source Features at Umbraco. 
Find an Umbraco partner agency to help with your project
We can't build your projects for you. But we know who can. Actually, we know the very best for your specific project - our Solution Partner agencies around the world!
They are experienced, Umbraco-certified, and up-to-date on the latest Umbraco knowledge. Through partnerships with these agencies, we can be sure that you're getting off on the right foot with your Umbraco project, and you'll have an online space that fits your needs like a glove.
It doesn't matter what sector you work in - when you take a look at our partner agency list, you'll see that we cover a comprehensive set of industries. You can simply select your industry, skills you are interested in, and your region, and look for an agency to partner up with. And if you need an assist with picking the best agency for your project, let us know - we're ready to help!


We'll be happy to guide you in terms of your support needs or general product questions so you can get off on the right foot with your new Umbraco project. 
By giving us a brief description of what you need answered, we are able to have the right person contact you so you can get the best possible advice. 
During normal working days, we will get back to you within 1-2 days.
We look forward to hearing from you!