Monday, September 7, 2015
uProfile - Robert Foster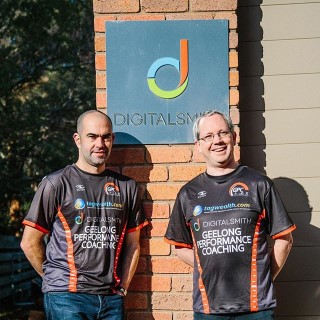 Name: Robert Foster
Location: Australia
Job Role/Company:Digitalsmith – Co-Owner & Software Developer
What projects you currently working on?
Various projects with different agencies as we do quite a bit of work for others; but my current focus is on the Pivot Summit 2015 ITC event coming up in October. We're about to start work on the full website. This is an event that was conceived of by my business partner, Leighton (who probably has the distinction of being the only marketing professional holding a Level 1 Umbraco certification).
I recently completed a project with the help of Peter Gregory for a client that is an agent and distributor for a well-known manufacturer of heavy industrial machinery – the new website, live for only about a week or two, has surpassed expectations and gotten the attention of other distributors and the manufacturer as well (but I'm not allowed to tell you anything else).
What is your favourite Umbraco moment or achievement?
Being at CodeGarden, definitely. Had been wanting to get along for years, but it wasn't until I partnered up in business that I was "pushed" into going – best trip ever, definitely an eye opener. Closely followed by starting up the Umbraco Meetup in Melbourne, which has been an interesting journey. I really enjoy catching up with our speakers over dinner or even just Skype.
What piece of Umbraco work you are most proud of?
Hard to tell; the MemberListView package that I wrote at last years' CodeGarden filled a pain point, and was certainly well received. Otherwise, almost every project I work on I fall in love with, and the clients on the whole tend to be impressed with what Umbraco can offer them in terms of back-end useability.
Spectrum Colour Picker for Umbraco 7 was one of the first Umbraco 7 packages and my first based on AngularJs – a few mistakes along the way, but it got there in the end and parts of it are now used for the Pre-Value editor of the built-in Umbraco Colour Picker.
What about Umbraco keeps you coming back for more?
Community. Openness. Responsiveness. I like that I can get almost instantaneous feedback no matter what time I have a question, comment or feedback; that I can dig into the source code if there's something I don't understand; or that problems can be solved by the community quickly. This is a community where the brains-trust certainly works together, with opportunities for collaboration both in the core code as well as on side projects like ditto or NestedContent.
What made you become an Umbraco Gold Partner and what are you most excited about doing?
Right from the outset when we formed Digitalsmith back in January 2014, we had identified Umbraco Gold Partnership as a goal for the business for several reasons – I had brought Umbraco to the business having used it almost exclusively for all web applications and websites since 2009; and we clearly saw the benefits in terms of rapid application development and flexibility. That, coupled with the fact that we see Australia as a growing marketplace for Umbraco, and there being only 2 Gold Partners in the region meant that we wanted to throw our support behind Umbraco in a very public way. Becoming a Gold Partner just affirms our commitment to our clients and to Umbraco.
What would we find on your desk at work?
A few photos from 10+ years ago; a Wizard's Apprentice Mickey Mouse (courtesy of my daughter's trip to Euro Disney), headphones, tools…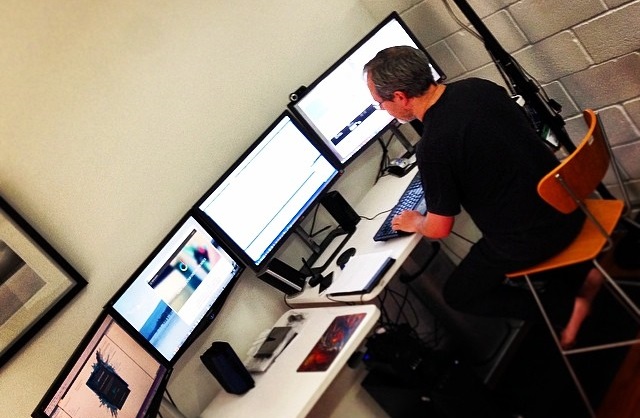 What book are you reading at the moment?
I don't have as much time these days to read as I'd like (I was a real bookworm in my teenage years – reading a book a day); so I content myself with reading online articles. One day soon I plan to take an entire day off work and throw away the computer and phone – maybe then I'll pick up one of my daughters books. Last books I read were the Catching Fire trilogy – before my daughter had a chance to finish the first book, much to her disgust.
Do you have any hidden talents?
Classical guitar, although a little rusty; public speaking (happens occasionally) and I cook a mean lamb roast that has people talking, oh and there's the rich hot chocolate (to be taken in small quantities only).