Umbraco Workflow
Larger sites with multiple editors need a more controlled approach to content management. Umbraco Workflow integrates seamlessly with the Umbraco backoffice to add multi-stage approval processes for content changes, allowing organizations to adopt a distributed publishing model with full confidence the right people are approving content updates prior to publishing.
Along with the workflow mechanism, Umbraco Workflow adds helpful dashboards for your editors, content expiration and reviews, and a fully-featured backoffice application, with detailed analytics, documentation, and configuration options.
Umbraco Worflow License €2.400 /year
Content Approval Workflows for Umbraco
Umbraco Workflow is a  workflow engine for Umbraco CMS. It extends the out-of-the-box publishing model of Umbraco with a wide range of features that allow you to design the approval process to fit your organization and gives content managers, copywriters, and companies the ability to publish with confidence.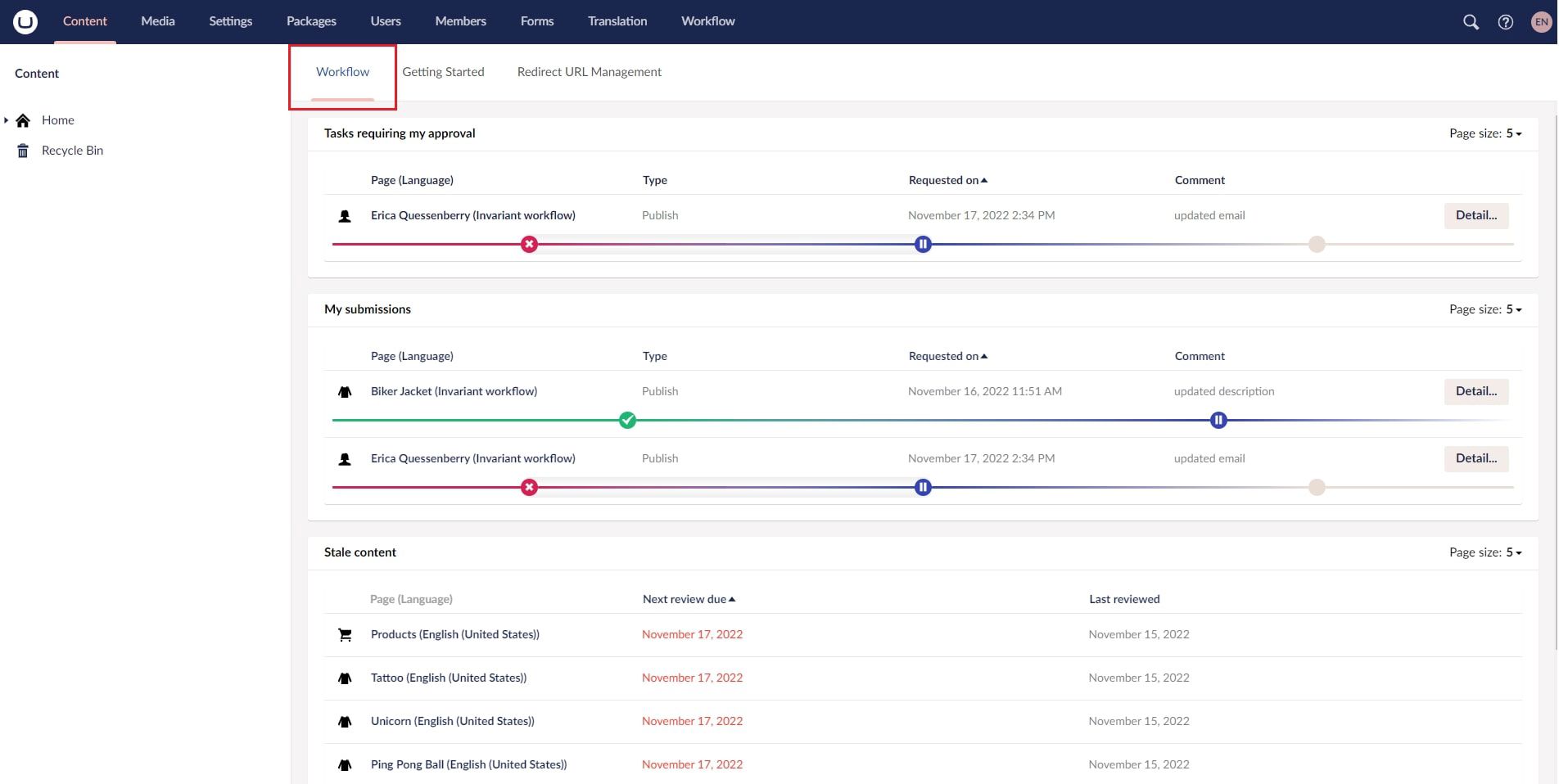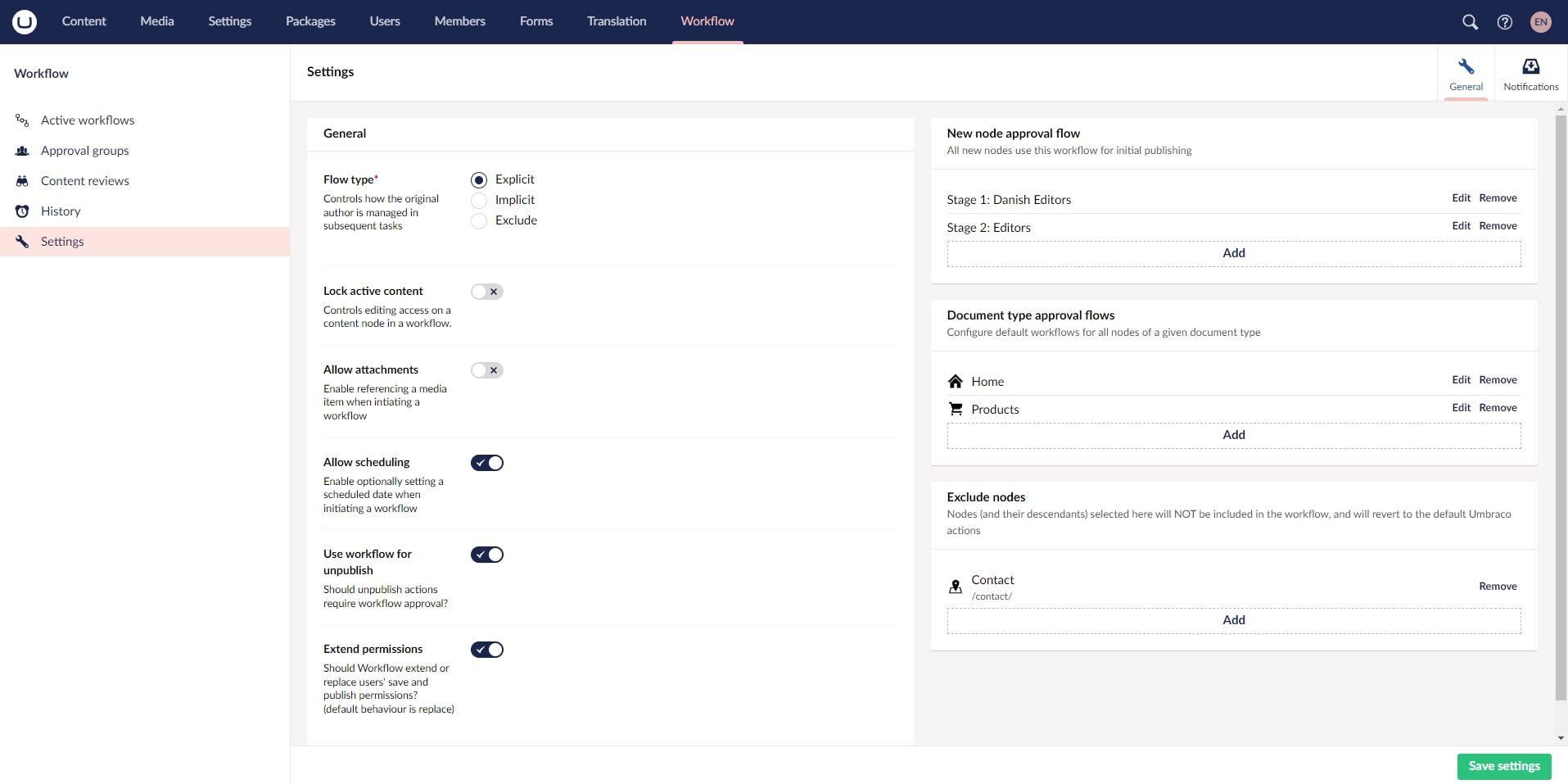 Highly Customizable Workflow Engine
Umbraco Workflow is customizable on every level. From granular control on a specific item to multi-stage workflows for content types - it's all possible. Approval Groups gives flexible permissions that can be used to match organizational structure, content responsibility areas - or both. All you need to define and assign each step of the approval process.
Fully Integrated - Familiar yet new
You get a whole new set of tools. Adding Umbraco Workflow is not just a seamless process, it also integrates perfectly with the existing options in Umbraco CMS. Approving, rejecting, and scheduling workflows are natural additions to the existing toolbox. Visual dashboards and graphs give you an overview of workflow progress, timelines, and configuration.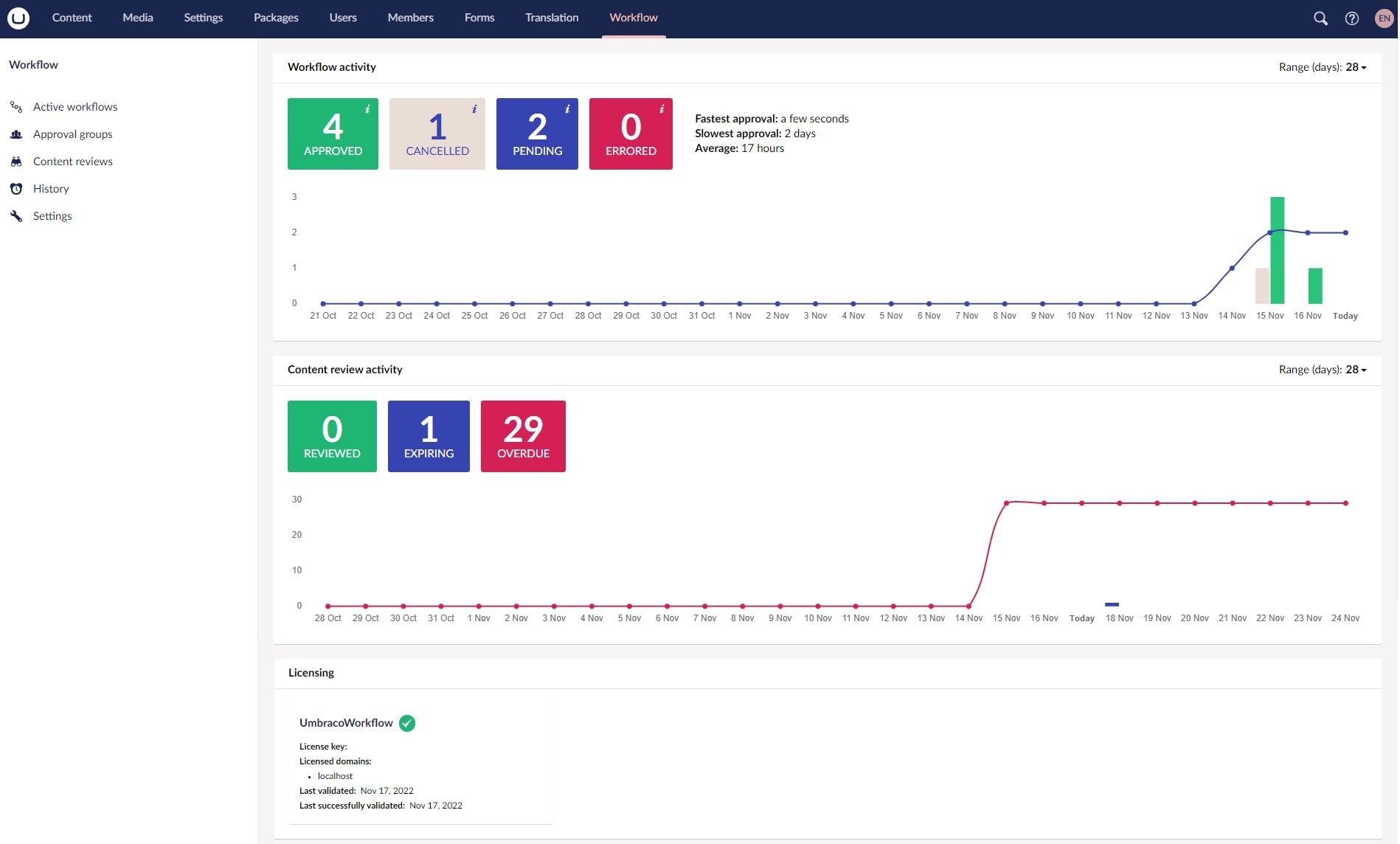 Umbraco Workflow Features and licensing
Umbraco Workflow comes with a long list of features. Many of them are available in the free version. For the full experience and support from Umbraco HQ a licensed version is available.
Feature List

Free

Licensed

Content Approval

Content Workflows

Scheduled Workflows

Reject Tasks at any Workflow Stage

Publish-only Workflows

Content Lock

Prevent edit on content pending approval

Media Attachments

Track active Workflows

Workflow notifications

HTML-templated email notifications

Offline approval

Secure review link is provided and can be approved without the need to about or log in to the backoffice.

Content type workflows

Create workflows for content of specific type

Exclude content sections

Content Reviews

Content expiration

Set expiration dates on content or content types and initiate reviews

Reuse permissions

Reuse workflow permissions, or assign new responsible groups

Content notifications

HTML-templated email notifications

Content type review

Create review rules for content of  specific type

Permisions

Approval Groups

Max 5 groups
Unlimited groups

Permission inheritance

Group membership inheritance
Learn
Extensive documentation is available for Umbraco Workflow. Learn how to install, configure, work with, and extend workflows and content reviews.
Learn all about Umbraco Workflow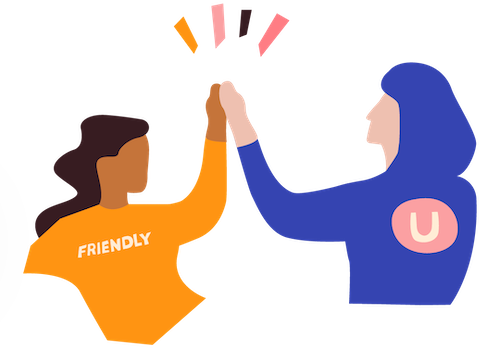 The artist formerly known as Plumber
Umbraco Workflow is available for Umbraco 10+, but it has actually been around for quite some time as the popular Plumber package. In August we acquired Plumber to strengthen the Umbraco add-on portfolio with relevant features for existing as well as new clients. By bringing it in-house we can guarantee it is maintained and compatible with the latest versions of the CMS, and we are able to provide support for customers of the product.
While the introduction of Umbraco Workflow is the next step in Plumber's evolution, it also means we hit a fork in the road. Plumber will continue to exist for Umbraco 8, 9 and 10, but won't see any new features, and will only receive updates for security issues or significant bugs. 
All future efforts are focused on Umbraco Workflow, and given all the other benefits that come with the latest version of the CMS, we highly recommend upgrading.
As Umbraco 10 is an LTS version, we have made Umbraco Workflow available for this as well, so you can benefit from all the new features and improvements - and it's easy to upgrade from Plumber to Workflow.
Plumber licenses can be ordered here.
Order Your Umbraco Workflow License Today
Umbraco Workflow, and Plumber, licenses are available as yearly subscriptions on a per-domain basis: €2.400 /year.

Ready to add the licensed version of Umbraco Workflow to your setup?

Maybe you have some questions about the product and how it will work with your setup. 

No matter what stage you're at, let's talk and figure how you can benfit from Umbraco Workflow in your setup. 
Daniel and the team are ready to guide you on your Umbraco Workflow needs.