DF20 - THE Virtual Umbraco Conference of the year
This year, due to the global pandemic, we have experienced the cancellation of most in-person Umbraco meetups and festivals. Most meetups quickly went online, but for festival organizers, it's something else to go virtual.
After waiting for several months to see what would be possible, the Dutch Umbraco User Group (DUUG) saw that..well, not much was possible. 
But, at the same time, there was still quite a demand in the Umbraco community for a bigger event. A need to feel this unique Umbraco community vibe and to connect with fellow Umbracians. 
They decided to create a virtual hybrid event that could scale from a complete online event to an event where about 150 people could attend in person. Together with the DUUG, we created a concept where we would try to make both viewers and speakers feel closer together while being far apart distance-wise by watching online.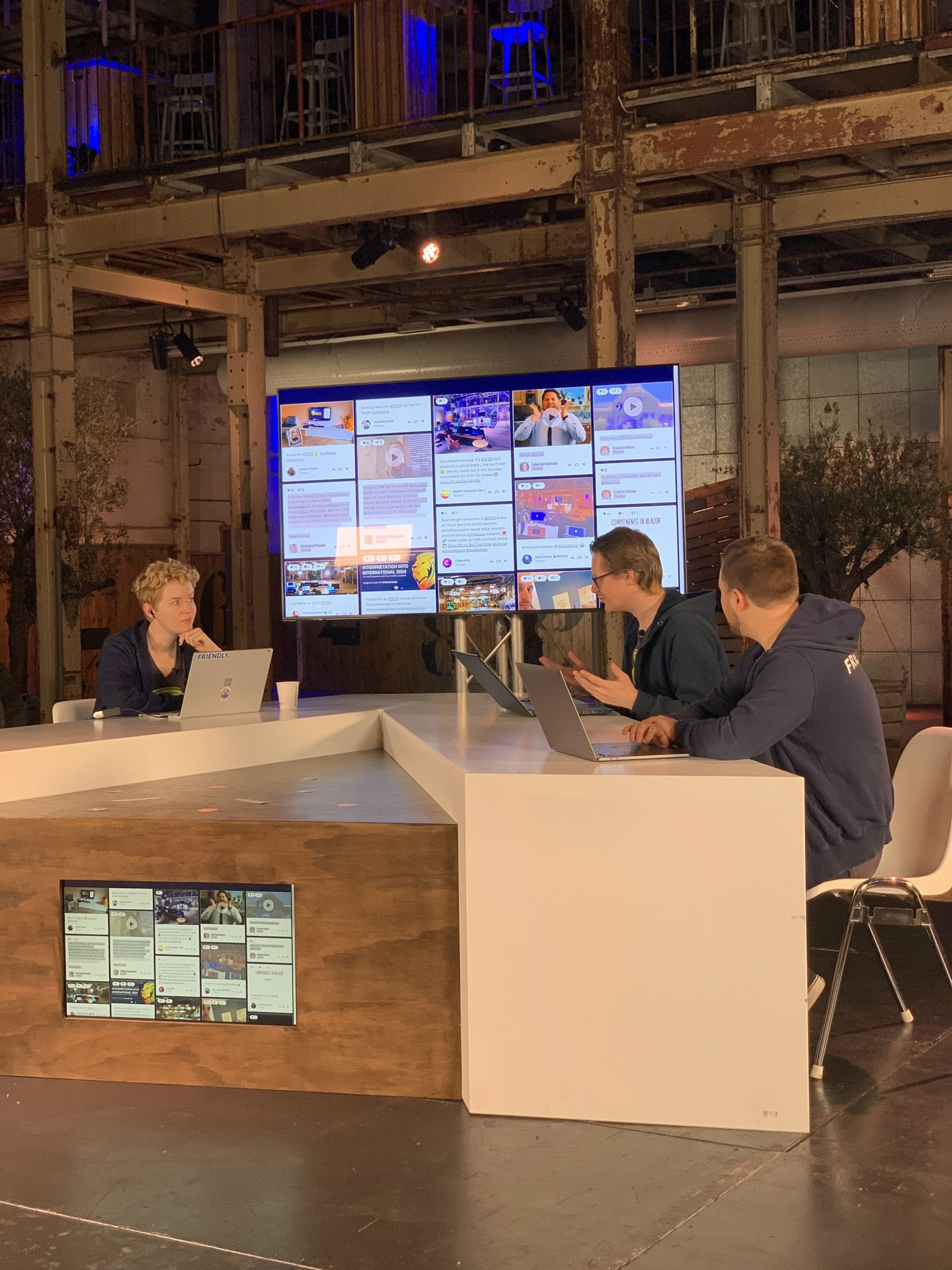 DF20 the Virtual Umbraco Experience that was held on the 2nd of October was the first big virtual Umbraco Conference. It brought over 12 hours of content with various community talks, an Umbraco HQ keynote, a keynote by Scott Hanselman and 3 round table sessions. With over 3000 unique viewers and on average between 250 and 350 concurrent viewers throughout most of the event, it was definitely a big success!
How did we make it happen? ✨
One of the things that worked very well was that DF20 was hosted from a studio location in the Netherlands. With 4 cameras, 4 studio lights and an array of laptops and screens, it indeed looked like a professional studio.
There were 3 hosts, Floor Drees, Lennard Fonteijn and Callum Whyte, that alternated in different combinations or together at a 'late-night talk-show'-like setup with them sitting at a triangular table. Almost all community speakers did their presentations remotely. And for the first time ever at an Umbraco Festival (as far as we know), we also had the keynotes and the round tables sessions translated into International sign language. Currently, a lot of work is being done by the community to make Umbraco CMS accessible for more people - this was our way of making Umbraco festivals/conferences more accessible. Thanks to 'Maya de wit sign language interpreting consultancy' for their services on that 🙌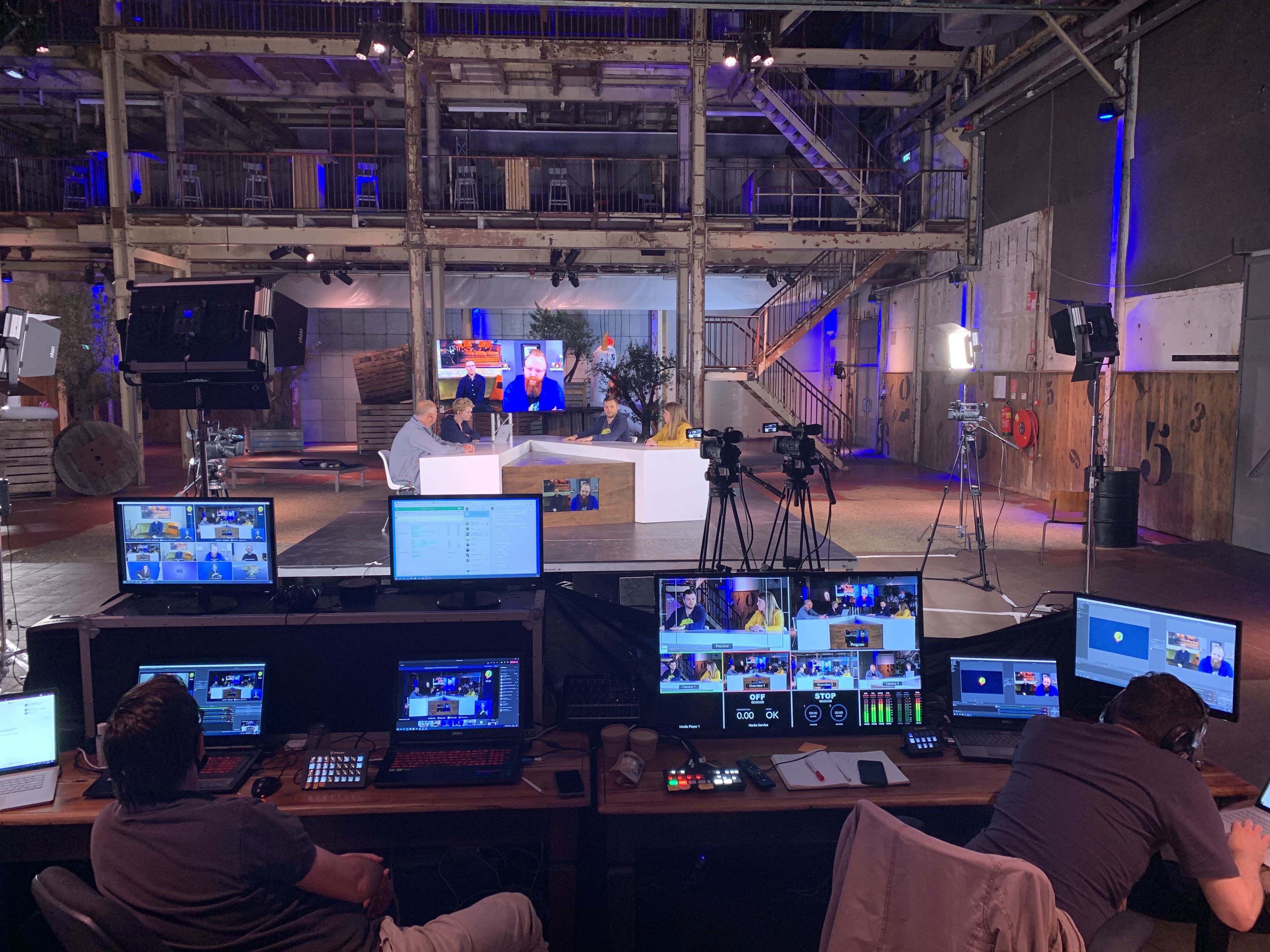 In the studio, the hosts welcomed every speaker into the event and had a short introduction talk before the talk started. At the end of every talk, the host in the studio would ask the speaker the questions that were asked in the live chat on the DF20 website. This way the speaker did not have to focus on the chat for the questions but could discuss the answer with the host for a more personal touch to this element.
H5YR and Thank you!
The virtual Umbraco conference was a great success and could not have been done without all the people who helped make it happen. That's why we want to give a big H5YR and thank you to:
DUUG Boards: Henk Boelman and Arnold Visser

DUUG Volunteers: Lennard Fonteijn and Frans de Jong

DF20Hosts: Floor Drees, Lennard Fonteijn and Callum Whyte

Agenda committee: Ilham Boulghallat, Lotte Pitcher, Poornima Nayar, Emma Burstow, Lennard Fonteijn

Sponsors: Arlanet, Axendo, Perplex, Microsoft, Novaware, Tambien, Vendr, uCommerce, Umbraco

Sign language: Maya de wit sign language interpreting consultancy 

Speakers and round table attendees:
Lars Klint
Emmanuel Tissera
Busra Sengul
Richard Ockerby
Søren Spelling Lund
Rachel Breeze
Dennie Declercq
Poornima Nayar
Laurent Bugnion
Filip Bruun Bech-Larsen
Bjarke Berg
Emma Burstow
Sebastiaan Janssen
Jeffrey Schoemaker
Jesper Mayntzhusen
Richard Soeteman
Ingrid van Beek
Matt Brailsford
Callum Whyte
Ilham Boulghallat
Arnold Visser
Damiaan Peeters
Paul de Metter
Tim Geyssens
Scott Hanselman
Floor Drees
Eleftheria Batsou
Lennard Fonteijn
Marcin Zajkowski
Jonathan Mills
Jeffrey Schoemaker

Thank you 🙏 If you want to watch or re-watch the great work of these people, remember that you can watch the DF20 sessions right here.


Time to organize YOUR Umbraco festival? 😉
We hear you thinking… can I do this? Can I organize an Umbraco festival? 
Does it need to be online? Can I do it on a smaller scale? Where do I start? 
We've got your back. Here are a few thoughts to help you get started:
✅ Think about why you want this event to take place. Discuss with others to see if your ideas for a festival align. Is it for personal growth? To promote your company? Educate the Umbraco community in your country?
✅ Organizing an event is a lot of work and not something you should do on your own. Involve others from the community to help you.
✅ Make sure you have time available in your work schedule. Even if you organize a festival next to your normal job, a lot of things will have to be arranged during work hours.
✅ Start early and be open for changes along the way. Organizing an event is not something done in a few weeks and some of your amazing ideas might not work out the way you thought they would. With the current pandemic, we see weekly changes in what the governments allow for events.
✅ Umbraco Festivals should be diverse and inclusive. Make sure everyone feels welcome and accepted. Asking a diverse panel of community members to help select the speakers for your festival is a good starting point.

A final tip: As you might have noticed, at DF20 we also included round table sessions. Such sessions can give other festival organizers the possibility to continue what has been discussed at other festivals and talk about what has been changed since then and what would be next. This can bring festivals ''more together'', certainly in times where we will be online for some time or at least see hybrid style events. And, know that the DUUG likes to share and help others with their low-cost setup 😉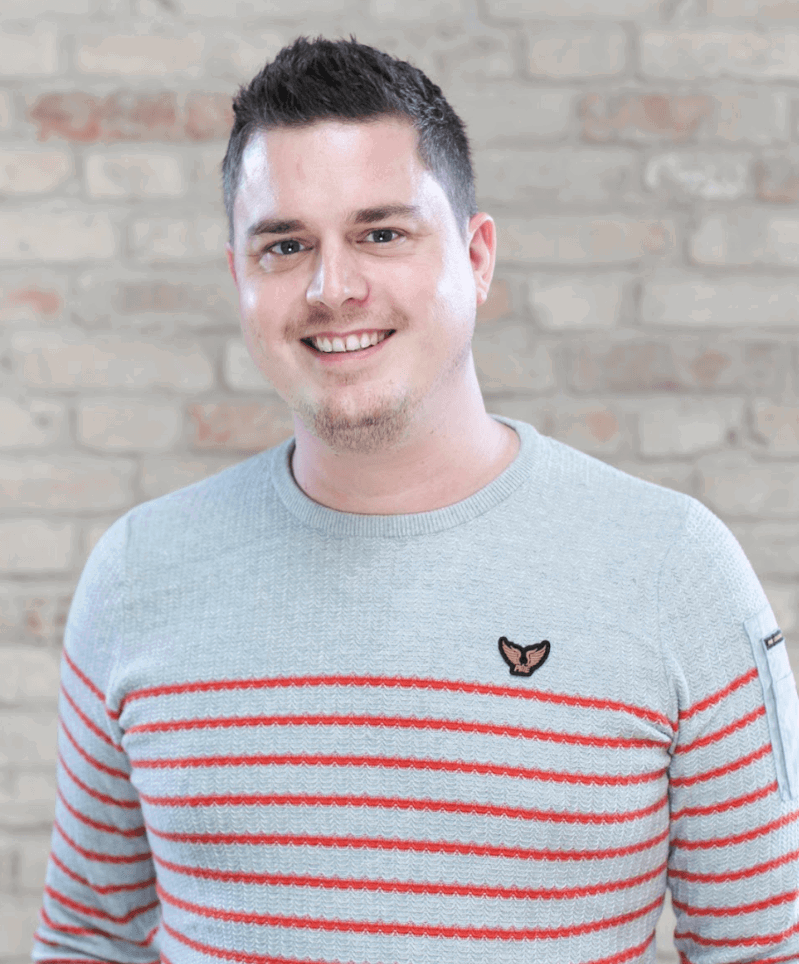 We'd love to talk to you about organizing an Umbraco Community event - big or small.
Please reach out to me to discuss your thoughts and how Umbraco can help you bring your festival idea into reality.