Tuesday, February 16, 2016
uProfile - Mike Sims
Name: Mike Sims @umsimsie
Location: Bristol, UK
Role/Company:Development Director & Co-owner of Chorus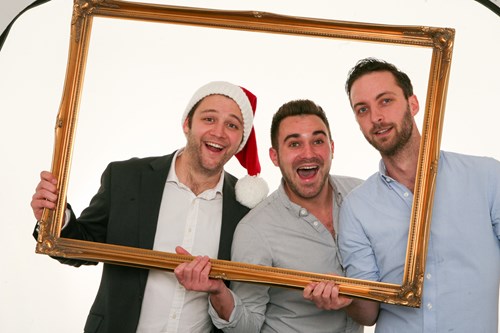 Started working with Umbraco in which year?
2009
What are you currently working on?
We are just gearing up to launch a new website for the Soil Association - a charity dedicated to organic and sustainable food and farming. I'm particularly excited by the marketplace where you'll be able search for certified organic farmers and producers in your area and rate/review them as well. I can't wait because there's nothing quite like it in the UK plus I'm an organic foodie.
Favourite Umbraco moment or achievement?
They just keep getting better but so far it has to be at the Umbraco UK conference after having finished a talk about a package we created called Harmony. I was sat in a cafe having a cup of tea with Per Ploug and Lottie. It was bizarre and brilliant - he is an absolute genius and Lottie is just a legend and I'm convinced the nicest woman on the planet. Plus Shannon was sat just behind me - starstruck!!
Piece of Umbraco work you are most proud of?
That has to be Harmony. It's a brainchild of mine that we developed linking Umbraco to Microsoft Dynamics CRM. We specialise in both these products and kept getting asked to integrate them over and over again so last summer we created a package to do it instead of repeatedly hard-coding. The idea is to remove all the boring coding that developers get fed up of doing again and again and saves on development costs for the client as well. It's been a lot of hard work but a really fun product to create and now with more and more sites using it we are about to launch V2 which makes it faster, even easier to use and has loads of cool new features like caching.
What about Umbraco keeps you coming back for more?
Well obviously there is the product itself which just keeps getting better and better - look at 7.4. It's the most satisfying experience to train users on the CMS and having nothing but excitement and smiles for feedback.

But also there is the way that HQ clearly listens to the community. I finally got around to certification recently with the brilliant Doug and Marcand one of my feedback points was that it would be good to have more focused technical sessions. Clearly I wasn't the only person who has given that feedback because a week later HQ announced the boot camps which look fantastic. They are obviously all about the community which I just love.
What is on your desk at work?
Oh it's always a mess but I have the picture my daughter made for me to remind me to go home on time and the 'Gnome of Shame' which you get at Chorus if you do anything really stupid (don't ask!).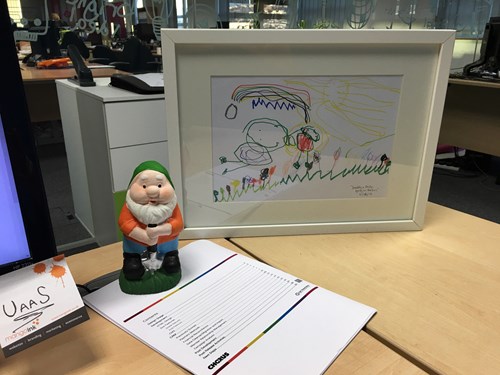 Favourite travel destination?
Besides Odense this summer?! Probably, Scotland. It's where I met my wife and has the most breathtaking scenery.
What is you spirit animal?
Duck.