Tell us a little about yourself
A software engineer at Norlys who wears colourful berets and has waaaaaay too many shoes.
What's your experience with Umbraco? 
I've been working with Umbraco for about 4 years now, mostly doing integration work. I'm a backend developer at heart and have a fondness for well-architected applications, which is good because I've recently transitioned into the corporate environment where Umbraco is my main playground. 
My current challenge is building a headless solution for a part of an enterprise system that relies on Umbraco and .NET Core.
When you decided to enter this industry, were you concerned about facing prejudice as a woman? If yes, what were your concerns?
I would be lying if I said I wasn't. The main concern was the unknown of working (almost exclusively) with men and what that would be like. But this was actually a concern other women voiced more than I did. On the other hand, I've always been more apprehensive about being an international in a Danish company rather than a woman in the working environment.
What do you think would help increase gender diversity in the tech community?
From my perspective, the best starting point would be to educate parents. So dear parents and future parents: Congratulations, it's a girl! I hope you will encourage her to be brave rather than compliant, to chase her dreams rather than just encouraging her to start a family.
Buy her a remote controlled car, Lego sets, and Arduino board and never say "this toy is for boys." Most importantly, dear parents, teach her how to assemble her own furniture and anchor it to walls, teach her how electricity works or at least enough to change a socket; it'll come in very handy in the future (Thanks dad! :D)
If no one tells her there's nothing she can't do, she'll believe it! And it's more likely that she won't be afraid to join the wonderful world of tech.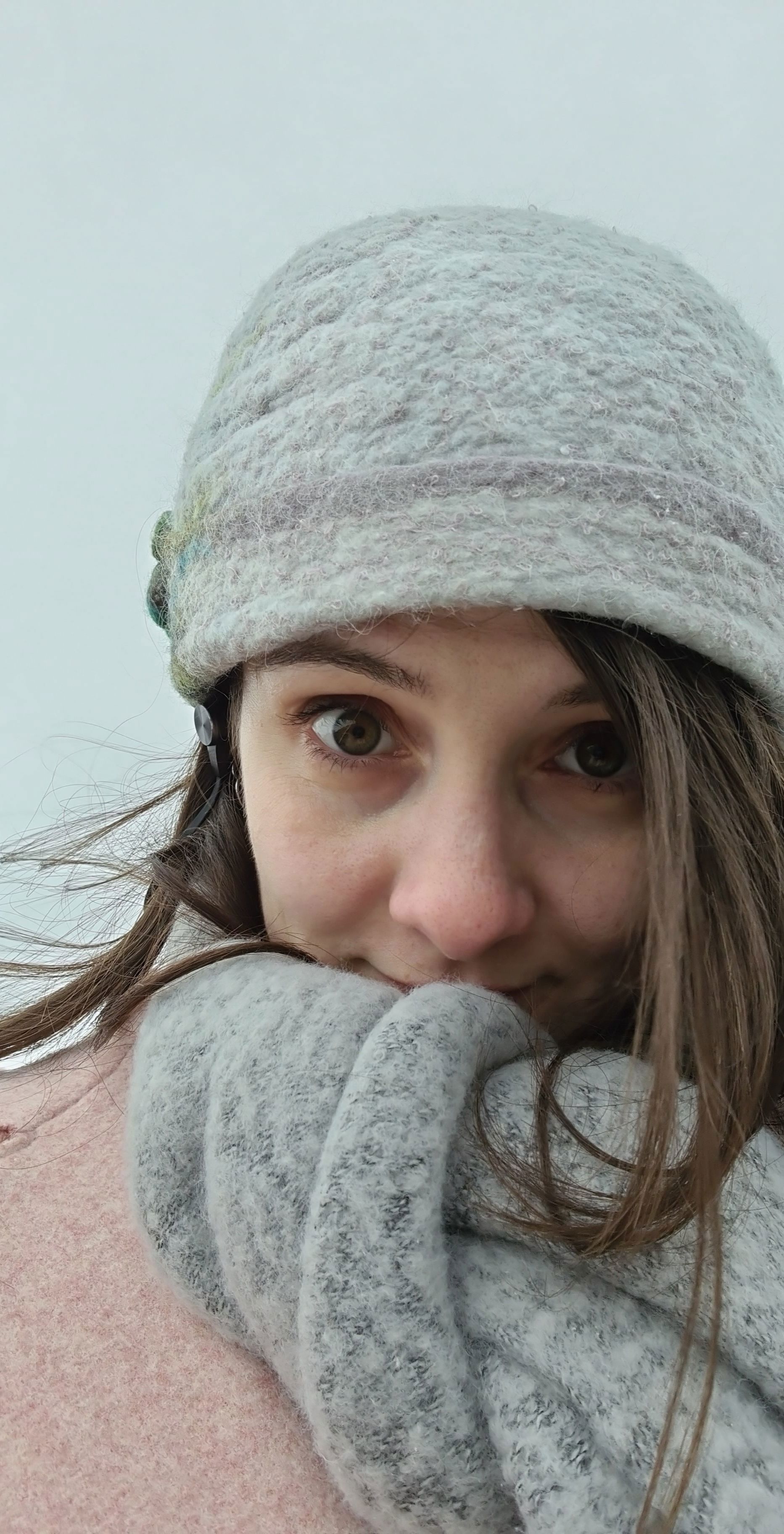 What advice would you give to other women looking to make a career move into tech? 
Abandon all hope, ye' who enter and arm yourselves with nerdy references! :)
Do you know Atlas, the titan supporting the world? That's about as glamorous as software engineering gets. It involves hours of toil, a 5-minute endorphin rush when you (finally!) find the solution and then rinse and repeat. It's a very rewarding field if your rewards are coming from within, if you enjoy solving puzzles and getting lost in layers of abstraction. Just don't expect to have a hit song written about your exploits on a live server where you had to make some manual deployments.
But probably the best thing about being a software engineer will be the team. My fellow devs are the funniest and friendliest people I've ever met. Kudos to you all!
Any barriers you plan to smash in the next five to ten years?
I'm hoping to get a chance to get to becoming an even better developer, get some seniority and become a software/solution architect... while wearing a lot of pink skirts.
If you were going to speak at Codegarden (or TEDx), what would your talk be called? 
As much as I would like to approach something more technical like two-factor authentication or a very interesting eCommerce project, I've been through startups, mid-sized companies and now the corporate world, and I've seen some common themes, namely: The success of a team is heavily influenced by its leader. 
The title? Happiness Management - or something of the sorts. 
It's about leadership in development teams, an appeal to developers to be more outspoken, for leaders more transparent as well as thoughts about being an outlier in a team amongst others. It's not fully shaped yet but I think it's becoming more and more important especially in light of the pandemic. 
What book, TV series, podcast, etc. do you recommend to everyone?
Meditations by Marcus Aurelius is one of the cornerstones of my reading list. It's a strange read since it is a journal/stream of thoughts/philosophical ideation - so it is definitely not a book you could read in one day. 
It contains a very pragmatic, insightful and yet empathetic and caring approach to common themes: life, death, hardship and happiness. It has helped me get through some very rough personal matters and helped make sense of being confined in my apartment for a year now. 
Anything else we should know? 
I'm happy to be joining the Umbraco Certified Masters group and I am very much looking forward to contributing to the Umbraco community. What I'm looking forward to the most is an on site Codegarden, or an Umbraco festival… or both!