Community, software, and company - the future of Umbraco
That's what our friendly Umbraco CEO, Kim Sneum Madsen, will be talking about during Codegarden 2021 🤩 He will also be joined by developers and community stewards, Andy Butland and Emma Burstow, who will let you in on everything you need to know about our unique, friendly community, as well as Program Manager, Filip Bruun Bech-Larsen, and CTO, Jacob Midtgaard-Olesen, who will update you on everything Umbraco software. 
As an Umbracian, it's valuable to know where Umbraco is headed, what our plans are for the future, and all the exciting things that you can look forward to. If you want to stay informed and up-to-date with everything Umbraco, this Opening Keynote is the session to attend! 
But let's not rattle on - check out what Kim says about Codegarden 2021 and his own keynote session 👇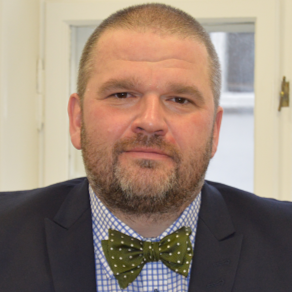 "Codegarden 2021 will be the biggest Umbraco event ever - a virtual conference about all things Umbraco.
Come hear from the industry leaders, thinkers, and tinkerers covering everything from strategy and case studies to great design and deep dives into the Umbraco core.
You will not leave empty-handed from any session. You will be inspired, challenged, get new ideas & learn things you can immediately take back to work with you. You will also network and become friends with like-minded people across the world and industry thanks to the friendliest developer community ever.
In my opening keynote, I will take you through all the news and happenings around Umbraco - including what makes Umbraco stronger than ever. Indeed, we're in a very good position. The keynote will give a high-level status on the company, all the development activities of the software, and how we continuously engage with each other in the community. And, yes, many things have happened since the last time we were together and we have a lot to share with you.
I can't wait to join Codegarden 2021 and to virtually greet you all!''
Kim Sneum Madsen, Chief Friend Maker
Will you join Kim at Codegarden 2021? 🙌
Well, if you're working with Umbraco in some way or another, you definitely should!
Going to Codegarden has never been easier - you'll get all the latest Umbraco news straight from the horse's mouth, attend valuable sessions by acclaimed speakers, and network with the friendliest community in the industry from the comfort of your home or office, for free. 
And you don't want to miss out on that, do you?