uProfile April 2019: Pasang Tamang
Working for: Usome, USprouts
Job role: Owner at USprouts, Partner & Lead Developer at Usome (a joint collaboration between ZAAKS!B.V. and USprouts)
Country: Nepal
Time working with Umbraco: 9 years
Your favourite Umbraco moment or achievement?
There are so many moments that made me go - Wow! - while working with Umbraco. I don't really know which one is best to include here, but I'll give it a try. Back in 2010 when I was working for DraftingFactory (current Blinqlab), the biggest challenge for me as an Umbraco beginner was to make the media section compatible to generate a panoramic view from the uploaded images. It included a virtual tour with multiple locations. I was not that familiar with the Umbraco API, but after a lot of learning and hard work, I was quite happy to actually make it happen.  
Now, with the collaboration between ZAAKS! and USprouts, I get the chance to work on more Umbraco projects where I gain a lot of experience, mainly with customization work.
What in your Umbraco career are you most proud of?
Having started as a solo Umbraco developer in the company, and now I have my own Umbraco team to work on different projects.
I am also quite proud of leading the efforts of growing the Umbraco community in Nepal. I started the first Umbraco meetup group in Kathmandu back in November, and I can only hope to keep holding regular meetups so I can spread the good word about Umbraco in the region.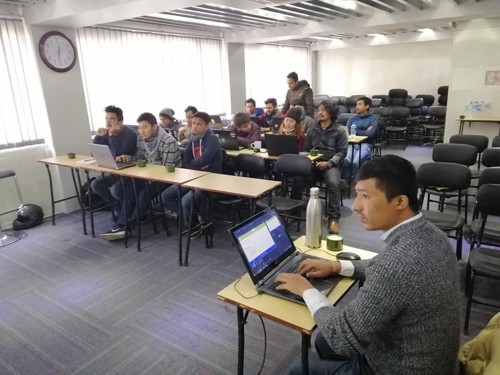 What about Umbraco keeps you coming back for more?
Being a .NET developer, I find it quite easy to develop websites in Umbraco. Whenever I start a new Umbraco based project, I never miss the architecting part. I have to look into the UI and setup document type properties based on the UI. Then make the proper content structure and coding structure. Umbraco has the flexibility to integrate any ASP.NET MVC project with it. All these reasons make Umbraco the go-to solution for me. And the friendly community, of course, makes the experience a unique and great one.
What are you currently working on?
Currently, I am working on implementing Azure SSO with Umbraco, about to release the first Umbraco version 8 site and thinking of releasing a few Umbraco 8 packages that we develop for our project. And also working on an educational ERP for the Nepal market. This ERP holds some part of the implementation using Umbraco. 


What are your top 3 best tips for an Umbraco newbie?
Go through Umbraco videos on Umbraco TV and YouTube channels.


Don't limit yourself to only searching for answers from previous posts. Start also posting your own questions in the forum on Our (be it simple or complex). Community members from different parts of the world are here to help you.


Explore the Umbraco documentation on Our, subscribe to Skrift and never miss 24 days in Umbraco.
Any aspirations for your future?
I spoke about Umbraco in many local events. Now my goal is to grow the Umbraco community even more in Nepal and organize regular local meetups.
To spread my Umbraco knowledge to future developers. And of course, to get Umbraco certified.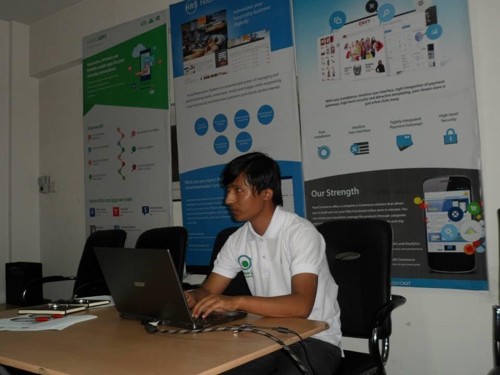 What book are you reading at the moment?
I am reading a book called Khusi. And when I am bored, I play temple run (still my favourite game).
What on top of your bucket list?
To visit Utrecht, Netherlands again to see my friends.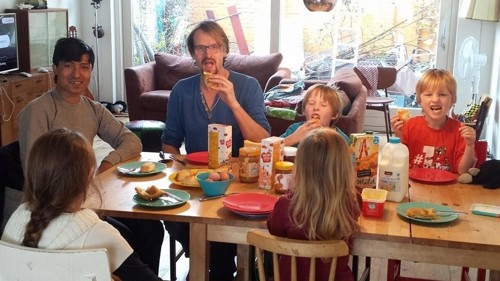 Do you have a hidden talent?
In my free time, I write poems and songs but limited within my diary 😉 


_______________________________________
H5YR to Pasang! 😃 If you'd like to connect with Pasang, you can find him on Twitter: @buddhist_ptaman or LinkedIn: https://www.linkedin.com/in/ptamang
Do you know someone who'd be perfect for a uProfile?
On Our Umbraco you are able to find a description of what it takes and how you're able to nominate a uProfile candidate who you think deserves to be given some spotlight due to their Umbraco journey or difference they make in the Umbraco community 🙌