We're all in awe of the Package Team, and their recent UmbPack package deployment tool, which is totally awesome. I bet it's got you thinking: Hey, what on earth is it that them Documentation Curators are up to these days? 🤔
Besides curating the documentation and handling all the wonderful contributions you peeps keep on making, we also have our hands on a few other documentation projects:
Curator Projects
Some of the projects are large and time-consuming, other projects are smaller but still demand a lot of thought, collaboration, and introspection. 
If we were to give you all the greasy details on each project in this blog post, it would simply be too long. Instead, we've created a new page in the Get Involved section on Our called Curator Projects. 
On the page you'll find more details about the following projects:
DocFX: A new documentation platform
A project we've been looking into for close to a year and a half, and something that will end up giving us a new and much-improved platform for the Umbraco Documentation. A super exciting project and definitely a big task.


Documentation Personas
Creating personas for different "Getting Started" scenarios is both challenging and fun, and should give us better grounds for "re-doing" the current Getting Started section, which is a bit "all over the place" at the moment. This should also make it easier to get started and find relevant information whether you're e.g. a skilled developer, a newbie or an editor.


Umbraco 8 Documentation
Since we launched Umbraco 8 a lot of new and updated documentation has seen the light of day and it's been really great to see all of you out there pitching in. There's still a bit of work to be done, but we're closing in on the finish line.

We're also working on a handful of other smaller projects - all of which you can read much more about on the "Curator Projects" page.
So, as you can see; we've got a lot going on! It's exciting, it's a lot of work and mostly, it's super fun 😄
Mini Retreat
Since Codegarden was canceled this year, it also meant that the retreat wasn't happening either. I thought that was such a shame, so I initiated what I decided to call a "Mini Retreat" instead. It was, of course, nothing like the real thing, but I think we still made a pretty good day out of it.
So, what was it? Well, the Mini Retreat was a day for us, the Documentation Curators, to work  together, albeit online, on our various projects. Half the team spent the day working on the DocFX project and the other half spent the day mapping out personas.
The Mini Retreat took place on Friday, May 29th, on the same day that CodePatch was also happening. CodePatch was an online festival/hackathon organized by a group of people from the Umbraco Community - 2 days of Umbraco, hacking, and talking. So it really did have that Codegarden flavour of being surrounded by wonderful clever Umbraco people.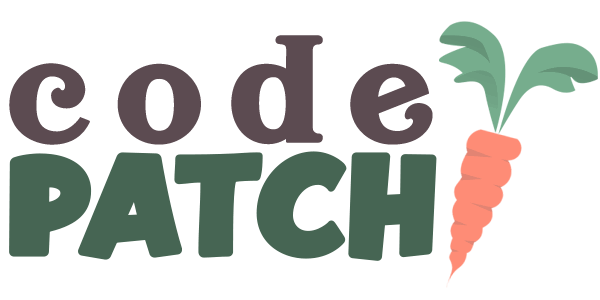 On the first night - Friday evening - the Documentation Curators did a quick talk about what we're currently working on in the team, and it was great to take part in CodePatch which was a rather wonderful event.
You can watch our talk on the Umbraco Community Youtube channel: May 2020: Documentation Curators Update
MVP Celebration 🎉 
The MVPs were announced virtually this year, and we are really proud that some of our regular contributors to the documentation were recognized as MVPs for their awesome involvement in updating the Umbraco Documentation.

Marc, Jeavon, and Damiaan, all part of the Documentation Curators got their MVP titles renewed this year. So did Poornima Nayar, Owain Williams, and Dennis Adolfi who are all frequent contributors, along with a bunch of other great people. Congratulations all and thanks for contributing to the Docs 🤩
One of the new MVPs this year is one of our top-most contributors over the past 12 months. His name is Erik-Jan Westendorp and the MVP title is much deserved! Erik-Jan made his first-ever contribution to the Umbraco documentation in January this year, and have since made more than 40 PRs, primarily helping us getting articles updated for Umbraco 8 🤩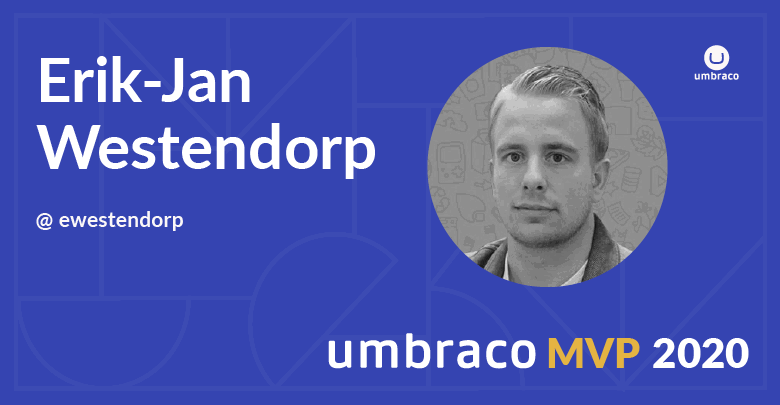 Being so "new" to the contributing, and still coming back, again and again, to write and add more stuff, is just amazing to see. And it also got us thinking; Why does he keep coming back and keep contributing? 🤔 
So, I asked him:
What made you make that very first contribution to the Umbraco Documentation?
"I was working on a content app and was reading the documentation when I saw a small mistake in one of the code examples. So I decided to fix this and make a PR. "
What made you come back again and again afterwards?
"The enthusiasm with which the team responded to every PR even if it was just a very small contribution. Also many articles need to be updated for v8 and it's just nice to work on it and know that others are using my contributions in their work."
What has contributing to Umbraco given you? 
Of course the C-Trib badge and MVP title😉 - But by contributing to Umbraco I continue to challenge and develop myself, which is not only fun to do but also very useful for my daily work.
If you in a few words were to encourage others to contribute to the docs, what would you say?
"Working with Umbraco is cool, and documentation is necessary. Your questions and contributions always help others so that's really cool. If you have any doubts regarding whether or not to contribute, I can only say: Just do it! People are happy with it and ready to help if necessary. "
… Thank you for the kind words, Erik! And a big congratulations and H5YR to you and all the new and renewed MVPs of 2020 🙌 We appreciate you!
You can get involved too!
Perhaps you've found yourself looking to:
Help "future Umbracians" understand a complex concept in Umbraco?
Give people more time on their hands, by making quick and easy-to-understand tutorials?
Or simply just to use some of your spare time, to help update something in the documentation?
And perhaps you've been wondering: "Where can I start? Where can I help?"
Don't worry. We've got your back. There are plenty of things you can help with, and we have guides to help you get started.
First of all, you should check the Documentation Issue Tracker. This contains a list of tasks, mainly articles that need to be updated or double-checked.
Now, to get you started, we've created a series of articles on how you can contribute to the Umbraco Documentation. The articles are located in the "Contribute" section of the documentation, and you'll find guides on creating PRs, how to write and there's also a section about how you can create an issue on the Issue Tracker.
We look forward to curating your contributions 😎
Hello Uno, hello Uno documentation!
Update March 30, 2022: Umbraco Uno has been discontinued as a product. Find the reason here.
The final thing I quickly wanna cover today; Have you tried Umbraco Uno yet?
It's our newest product which is aimed at creative agencies and the less technical users. Uno provides the ability to create an entire website with forms, feeds, landing pages and custom navigation menus etc. without having to do a single line of code.
Want to know more? I've got your back. In the HQ Docs team (HDTV) we've already written a total of 95 articles and we have many more in the pipeline. This way you can go ahead and try out Uno (for free) and if you need something, go ahead and check out the Umbraco Uno documentation.
That's all for us for now.
Until next time 👋