Who benefits from this course?
Did you know that roughly 1 in 7 people have a long-term disability? To help some of these people use the web, certain features and implementations need to be in place on websites. 

By taking on the responsibility to up your website accessibility game, you will not only reach more visitors thanks to a more inclusive website design and set-up, but you'll also set yourself apart in the market.

If you're handing public-sector websites (or want to), some governments even require a certain level of website accessibility - this course will help you get started on the topic!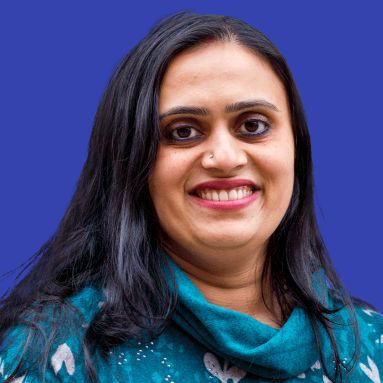 "The course appeals to developers, project managers, product owners. There is code which will appeal to developers. I think Project Managers and Product Owners can benefit from the knowledge of Inclusive Design, why it is important and why it should always be considered right from the beginning rather than just a nice-to-have" 
Poornima Nayar, Freelance Developer
What you should already know
Basic web-development and fundamental Umbraco CMS skills. Knowledge of HTML, CSS and Javascript is required and a minimum of the Umbraco Fundamentals course is recommended.
This course is especially relevant for front-end developers. Project Managers and Product Owners will also benefit from the course in order to gain an understanding of website accessibility and why it's important. 


Topics Covered
Inclusive Design 
Assistive Technologies 
Working with Umbraco 
Accessible HTML, CSS and JS 
Objectives
By the end of the course, you will be able to:
Walk away with the basic knowledge about accessibility

Know how to make your Umbraco websites more accessible
We've teamed up with experts 🧠
We are experts in Umbraco. And luckily, our Gold Partner Sigma is a team of accessibility experts!
Together, we've designed a course that will:
Make you more aware of what accessibility means and why it's important
Teach you about Accessible HTML, CSS and JS (useful for front-end developers)
Give you access to an extensive list of tools and resources to explore beyond the course material
Kick-start your accessibility journey!
During the course you'll meet 3 different trainers:
2 Umbraco HQ training experts, Rheannon A. Lefever and me, Gabriel Ionut Brumea
Accessibility and Usability consultant at Sigma, Molly Watt.
Where and when
The Accessibility course is exclusively on-demand. Once the course is purchased, you can access the training material instantly. You have the freedom to decide when and where to take it. It will be accessible on the Umbraco Training Platform once you've completed the purchase.