Watch the Umbraco Uno webinar 
Umbraco Uno is an efficient way to build professional production-ready solutions without writing any code.
And it's oh so straightforward and easy to grasp! 
But don't just take our word for it - let us show you. 
We've put together a helpful webinar where our friendly Uno specialist will show you how to create a professional landing page as well as guide you through the fantastic features of Umbraco Uno, so you can get a head-start on your own Uno journey: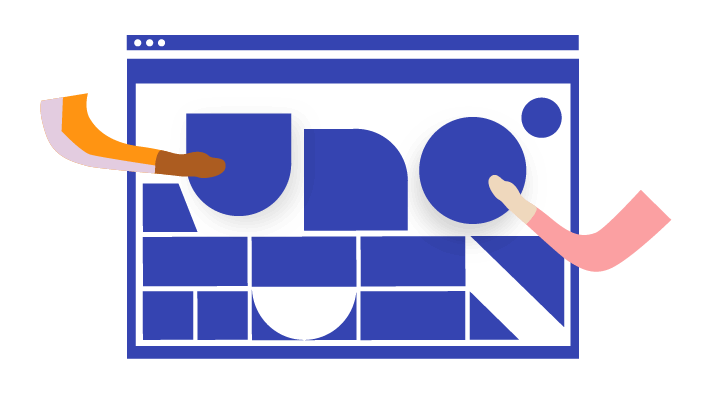 Who should watch the free webinar?
Content Editors ✔️
Marketers ✔️
Non-technical users ✔️
Are you a freelancer or someone who works at a creative digital agency that wants to build websites for your clients but has no developers on your team?
The webinar is relevant for you who might be a "creative type," but coding isn't really your thing. Or someone who wants to be more independent and fast when it comes to getting a basic yet professional website up and running.
If you're a developer, this webinar might also be for you - especially if you're looking for a solution that helps you spin up basic websites in no time - and then you can of course always open up for the Custom Code functionality if needed.
What topics does the webinar cover? 
👉 What Umbraco Uno is all about and how it can help you and your business
👉 How you can easily edit the pre-installed Uno theme to make it look and work for you
👉 How to create your first landing page on Umbraco Uno
How long does the webinar take? 
16 minutes and 16 seconds, to be precise. 
We have carefully considered every minute of this webinar to ensure you get a valuable glimpse into the wondrous features of Umbraco Uno. 
A since this "glimpse" is recorded, you can always re-watch your favorite parts again and again 😉 Or maybe even have the video running alongside your free 14-day Uno trial? 
On-demand - but go on and ask questions! 
Press play when it suits you! When you've signed up for the webinar, you'll get an email with access to the recorded webinar. The webinar is designed to give you answers to all your Uno questions and give you a real taste of what you're able to do with Uno.
And if you've still got questions after watching the webinar - no worries. On the page where you'll be watching the Uno webinar, we've added a friendly chatbox that goes directly to Uno expects who are happy to help you further. 
But wait, there's more 😃 
Because we won't leave you hanging! 
Following the webinar, you'll receive a few Uno-specific emails containing valuable tips and information on what to do next on your Uno journey.
Simply sign up below 👇
Get access to the Uno webinar
You get access to the Uno webinar by signing up for the Umbraco newsletter using this form 👇 Once the form is submitted you'll get a link through an email where you can access the webinar.