Umbraco 8 is the latest version of Umbraco CMS. It's the fastest and best version of Umbraco and a big step forward in regard to making your work with Umbraco simpler; simpler to extend, simpler to edit, simpler to publish - simpler to use, simpler to enjoy.
The new generation of Umbraco
Like all previous versions of the Umbraco content management system, Umbraco 8 is free to download and use. It is an open source software protected by the MIT license and like its predecessors, it's written in C# and built upon Microsoft's .NET Framework, using ASP.NET.
Umbraco 8 was released on February 26th 2019 and is being updated regularly with bug fixes, features, security fixes etc. by the Umbraco HQ. 
What's new in Umbraco 8?
Being a major version, you'll find a lot of "newness"; new features, new design, new code syntax, new structure. All to improve your experience with Umbraco. 

In Umbraco 8 we have introduced 3 new big features:
Infinite Editing
The ability to create smoother workflows for editors, customers and developers so you can work in Umbraco completely uninterrupted.
Language Variants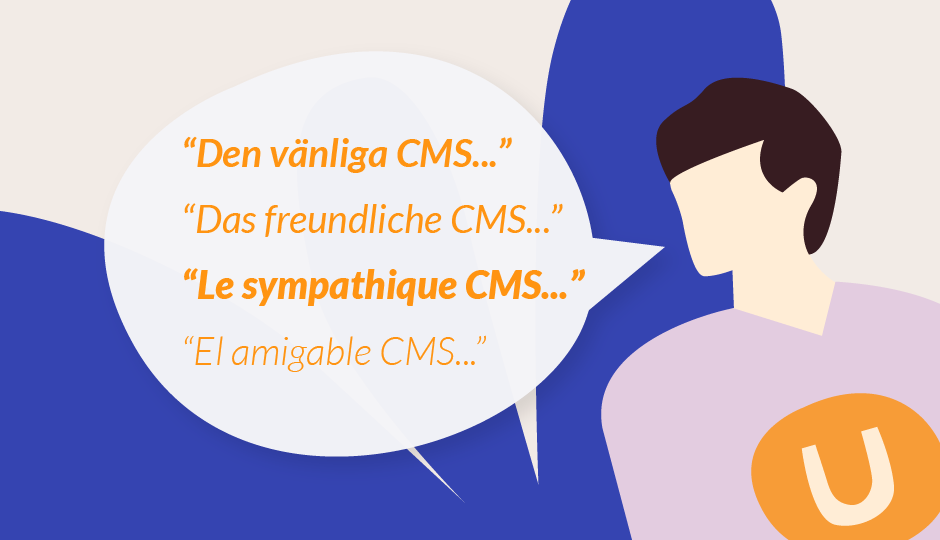 With built-in functions to help manage multilingual content, it has never been simpler to add, update and edit various languages in Umbraco.
Content Apps
Get the ability to improve your content with insightful data and tips that'll support your editors in their work in Umbraco and help them create outstanding content!
Working with Umbraco has never been more straightforward - or faster
Apart from the new features, the Umbraco CMS codebase has also undergone a massive rework and cleanup for Umbraco 8. A cleanup that has now made it even simpler to extend and work with Umbraco as well as a lot easier for developers to follow best practices and take advantage of up-to-date technologies within Umbraco. It has also made the Umbraco CMS more stable and improved on performance. 
Overall, Umbraco 8 will give you a faster experience both when creating, extending, updating, browsing and editing websites. And it will make your work with Umbraco, whatever your job title, more straightforward and fun.
How to get Umbraco 8
You have two options - the first one requires a bit of leg-work while the second one only requires a few clicks and then your Umbraco 8 website will be up and running:
Umbraco CMS is open source so you can always download the latest version for free and then do the entire install, setup and hosting yourself


Let us take care of the setup and hosting for you. Take a free 14-days trial (no strings attached) of Umbraco Cloud, and you'll be able to get your hands in the latest version of Umbraco 8 in just a few minutes. And if you get hooked, pricing starts from just

€30

/month.
How to learn Umbraco 8
We offer various resources when it comes to learning how to utilise Umbraco 8 and its new features:
Videos of Umbraco 8 features
Below is a list of videos showing what's new in Umbraco 8.
What's new in Umbraco 8 - part 1
What's new in Umbraco 8 - part 2
Get started with Umbraco 8 by using VS Code
Language variants
Ready to take Umbraco 8 for a spin?
In 5 minutes you can be trying out Umbraco 8 yourself with a 14-day free trial of Umbraco Cloud - no download or install required. All you need to do is fill out your name, email and choose a password - then we'll create a project for you.
Once the 14 days are over you can of course keep working on your project by upgrading to a paid plan (pricing starts at €30/month) or make a local copy and take care of hosting yourself.